When technology keeps improving itself with each passing day the average consumer might be a little frustrated when it comes to making choices. I can understand that; a brand new PC that can run at 60FPS+ now would become obsolete in a few years. Yet, there is a certain allure that comes when viewing the latest piece of tech. So, we have put together a list of the top 20 portable gadgets for 2022 just for you. Most of these are hidden gems, so be sure to read on.
The idea of restricting our search for cool technology gadgets is mostly owing to the vast work environment shift of today. People prefer to work as they walk and despite the lock-down protocols, many professionals still need to squeeze in a little bit of travel.
SSD- Adata SE800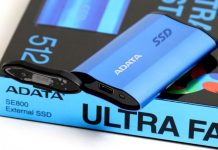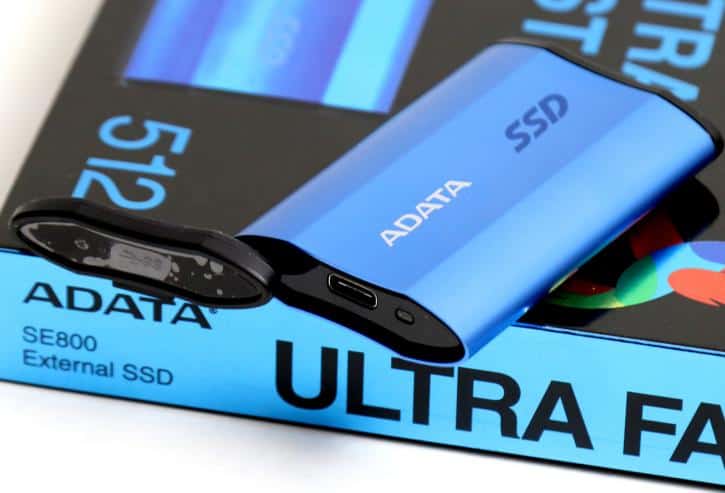 SSD's are generally imagined to be thin M.2 sticks would snap or small 2.5 drives with slower Read and Write speeds. Adata's portable gadgets take that trope and fling it out the window with the SE800.
It is one of those durable types of drive storage that can take any punishment dealt with them. The product page advertises them with IPX8 waterproofing which is best taken with a pinch of salt. Performance-wise one can expect R/W speeds between 500MB/s to 700MB/s which is rather fast when compared to several other reliable options.
Its USB 3.2 Gen 2 interface along with the fast R/W speeds make it an ideal external storage solution, especially if you like to carry a large Steam library.
Wireless Mouse
We have two entrants for this category on our list of useful inexpensive gadgets. One aimed at pure hardcore gaming and the other for long productivity and workplace sessions.
Razer Viper Ultimate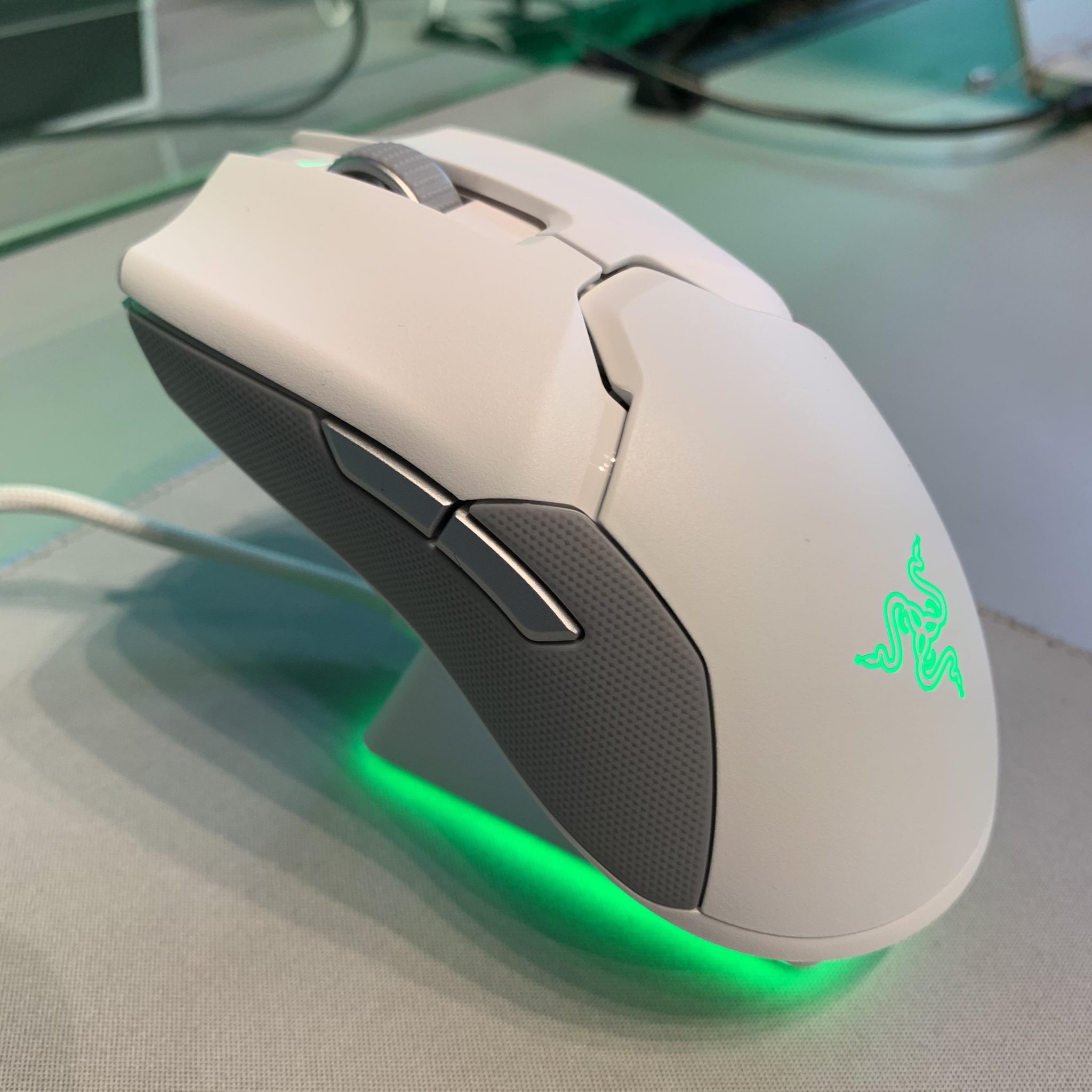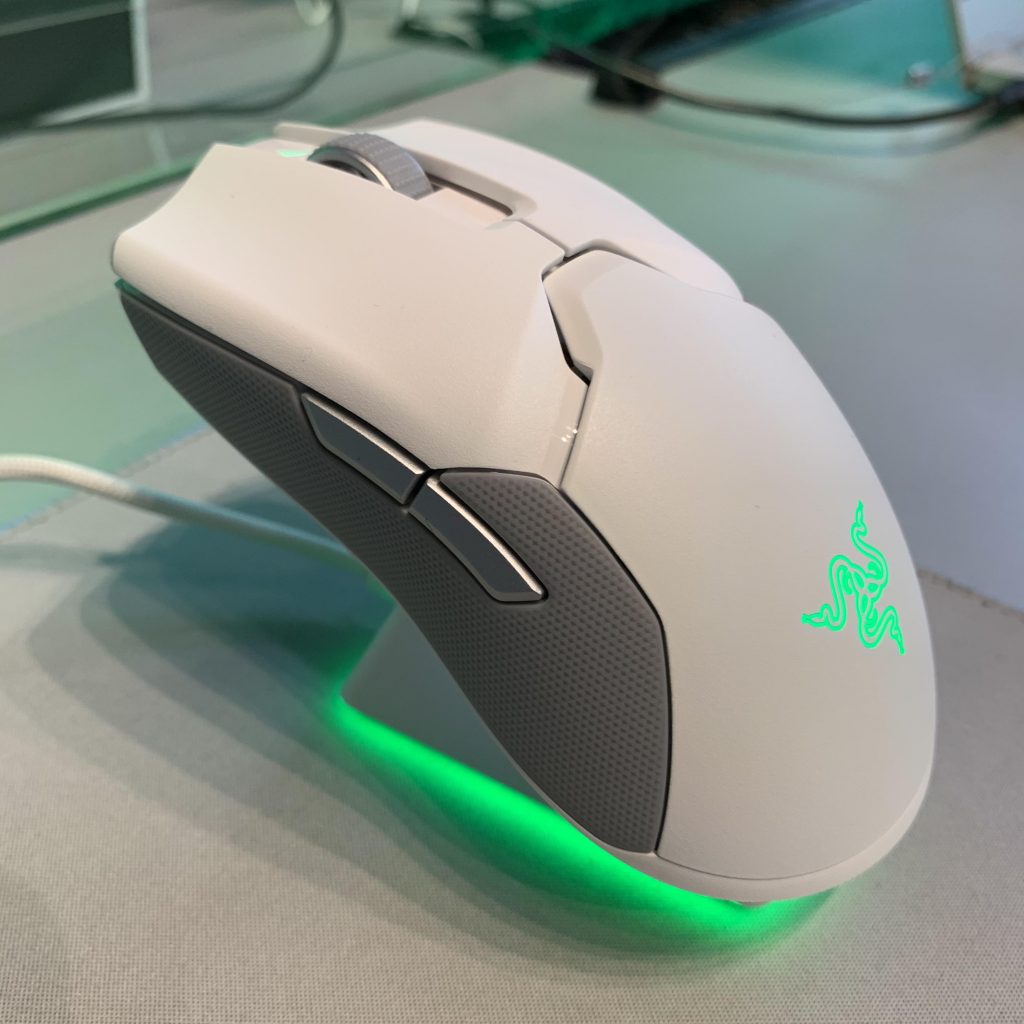 If shooting down a tiny pixellated head 400 yards away is your idea of fun, then this mouse is the way to go. You will also require a mouse pad for steady movement of the mouse whether it's just to play a few rounds of FPS games or a competitive online tournament, the Viper Ultimate.
Having a maximum setting of 20,000dpi (dots per inch) along with a low latency connection makes it an ideal choice. Besides, there's no more worrying about tangled cables either.
If you do have rather large hands though, you might wanna consider an alternative like the Corsair Ironclaw RGB.
Logitech MX Master 3
If spending hours coding in front of a computer screen is part of your job. Or if you need a precise tool to help bring your creative project to life, then an MX Master 3 is the way to go. With the aim to be a precise and effortless tool, the MX 3 makes long sessions easier to handle. The silent scroll-wheel which claims to be pixel-precise is definitely a boon for many.
You can connect it to multiple devices as well shifting data from one computer to another seamlessly. And no, it isn't restricted to a single OS. It works across platforms if that's what you're looking for.
Wireless Keyboard – Keychron K4 V2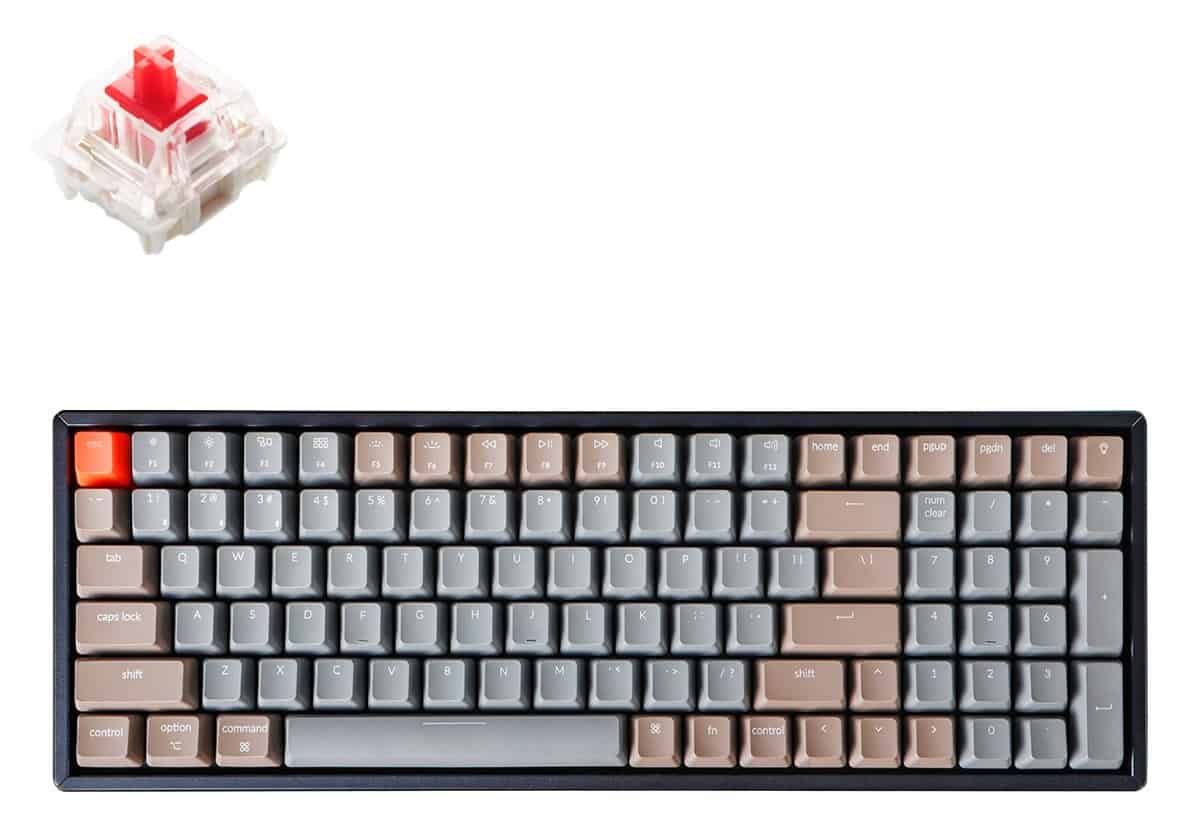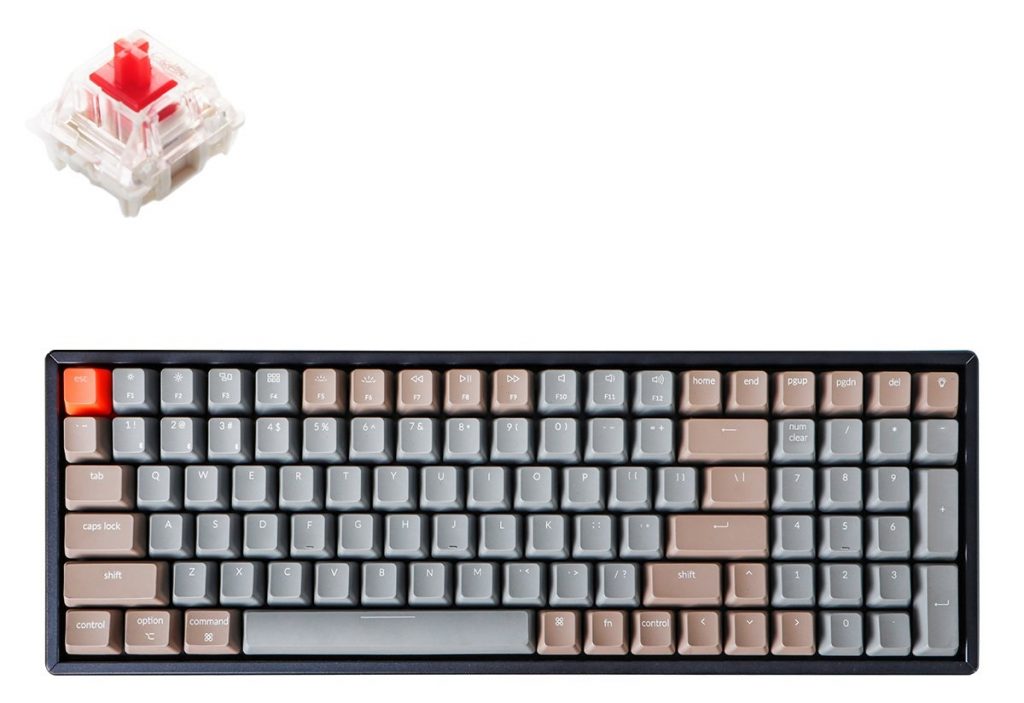 A respectable keyboard user will stand by his claim that mechanical keyboards are the way to go. It's true, after getting a taste of mechanical goodness one will never feel the same way again when using a membrane keyboard. Unfortunately, mechanical keyboards aren't exactly cheap and nearly all of the cheap ones have really wobbly keys or poor keyboard backlight life.
Keychron's K4 strikes a balance between price and performance. While it doesn't exactly have the Cherry MX keys, it does have the Gaterons which aren't so bad. Not to mention, it comes in a rigid aluminium enclosure which provides much-needed stability. The keyboard can be used in both wireless and wired modes with little to no difference in latency.
P.S. It's pretty minimalist in design. Might wanna look into it if you're into that sort of thing.
Palm Sized PC – Minisforum Mini Ryzen/Intel PC
Indiegogo is back again, this time introducing a palm-sized opponent that can take on the conventional members of the PC master race. Minisforum has created a palm-sized PC that can be taken wherever you go, provided you have a power source ready at hand. It boasts a Ryzen 5-3550H on the AMD bench and an i5-8259U/10210U on the Intel platform.
They can be upgraded later down the line if you ever wish to. Swap out an M.2 or pop in a RAM stick if you ever feel performance is lacking. There's a decent number of ports as well ensuring connectivity being a non-issue. One can choose between Windows 10 Home or 10 Pro as well. Nearly every product listed on the website comes with Wi-Fi 6 built-in.
So if you move around a lot for your work or just for a temporary desktop replacement when traveling, you might wanna consider getting one of these. Oh, and if graphics are important go for the Ryzen option.
Portable Monitors
If you travel around much with your laptop and often find it difficult to work because of the lack of screen real estate, then consider some of our options down below for portable gadgets 2022.
Thinkvision M14
Those familiar with the Thinkpads from Lenovo might be familiar with the Thinkvision M14. It's a Full HD portable display that functions wonderfully as an external monitor. And if you have an MX Master 3 mouse you can work seamlessly between devices.
Skeptics might argue about the poor colour production and limited brightness that might be found on the monitors. Quite the contrary though, it has 72% NTSC and 97% sRGB, which are pretty decent if you consider the 300nits display thrown in the mix as well. The only deficiencies are the limited OSD controls which might be frustrating for some.
ViewSonic VG1655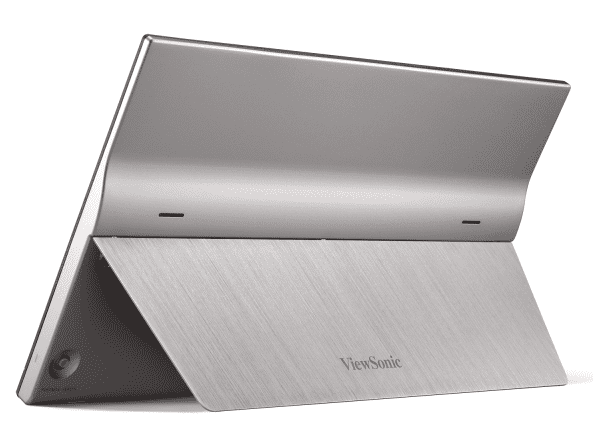 ViewSonic's VG 1655 is yet another solid option for a portable monitor. While it doesn't have the best colors the OSD is far better than its Lenovo counterparts. Navigating the menu is also much easier given the 5-way joystick controller of the VG1655.
It has two USB-C ports—one for power and one for data/video transfer—plus a mini HDMI port. Its poor sRGB color-gamut coverage makes it best for working with text and spreadsheets although it comes with the added bonus of onboard speakers. The brushed metal finish adds to the aesthetic quality of the monitor giving it a better edge over the M14.
Mi 10000mAh Power Bank 3i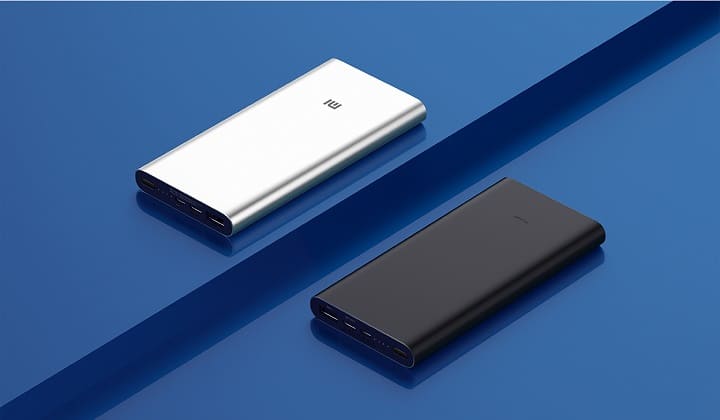 Mi is certainly popular in the budget segment with its performance-oriented smartphones. The foray into the power bank market has certainly proved to be a profitable venture for them given the well-received response. Their 10000mAh power bank comes with 18W fast charging support for up to two devices at once. All of which is packed neatly in a container that fits snugly in one's pocket.
40,000 user ratings speak for its popularity. It certainly earns its spot on this list of the cool technology gadgets of 2022.
Noise Cancelling Headphones
The two biggest contenders when it comes to noise-canceling would be the Bose Noise Cancelling Headphones 700 and the Sony WH-1000XM4. With state-of-art noise cancellation, it becomes a tough choice between the two.
Bose's 700 is an updated version of the Bose QC35II, which is rather popular for both sound and comfort. User reviews tend to lean slightly to the Sony 1000XM4 but the Bose 700 has a considerable hold of the market share. Sony's cans are slightly cheaper though, which explains their increased appeal to the public. No matter what you choose though, you're guaranteed to have an ambient experience be it at the Cafe, the rush hour public transport, or the noisy school library.
Earphones and Earbuds
Despite having a list focused on the latest tech gadgets of 2022, we still prefer to consider innovations made in devices rather than mere style and portability. Hence, we took into account both the wired and wireless versions of earphones.
1MORE Triple-Driver
There's no school like old school; using a pair of wired earphones on your daily commute hasn't become obsolete. Their wireless companion may have come a long way in improving sound quality. Even so, the wired options still have a little fight in them.
1MORE's Triple-Driver earphones are a testament to that claim. With three individual drivers dishing out different frequencies of a song, you can't help but marvel at its quality. There's none of the hassle of Bluetooth pairing and they can be customized to fit your ears snugly with over 9 pairs of ear tips, three of them being memory foam types. The bigger brother with the quad drivers is an even better contender but isn't entirely justified in its price.
Cambridge Audio Melomania 1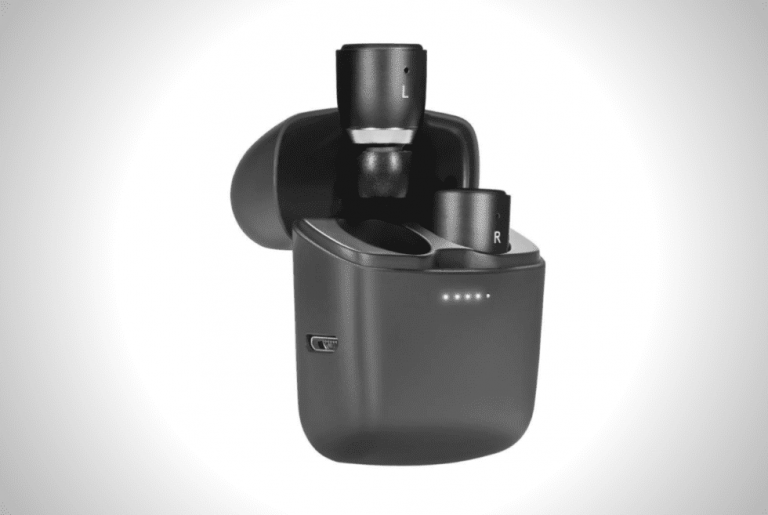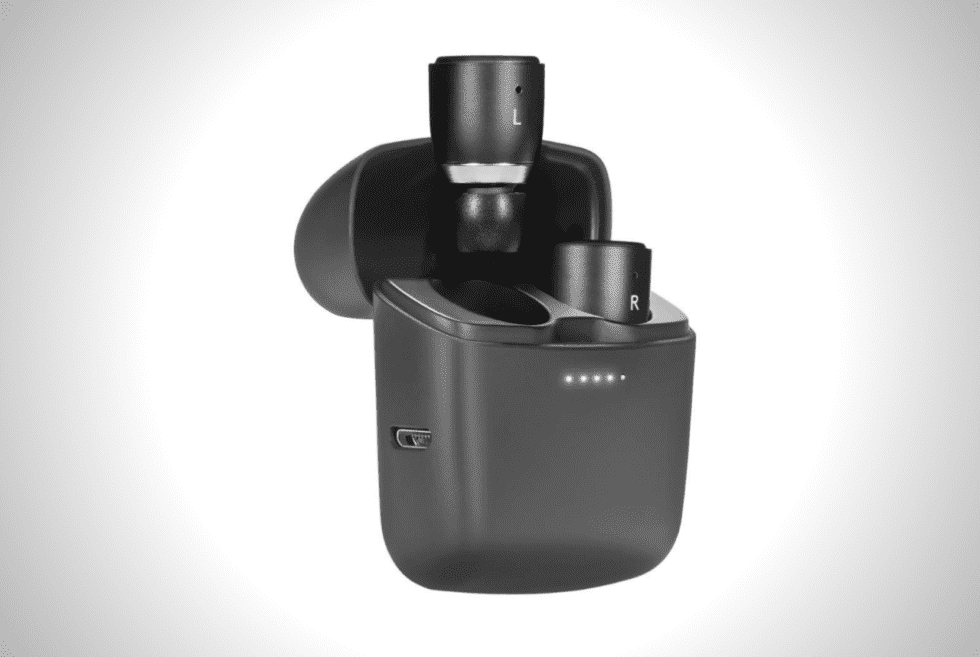 If you've got the money to splurge, then it's definitely worth giving these portable gadgets a shot. They aren't as costly as a pair of Airpods, but they offer far better sound reproduction than some of their rivals like Sony and Bose. The battery life is tremendous at 45hrs of playback which tends to dwarf earbuds like the Sony WF1000XM4 and the Bose Quiet-comfort Noise-Cancelling earphones.
The sound quality is extremely impressive given its small size and easily overtakes several competitors. In short, it's capable of convincing a hardcore wired earphones enthusiast to make the switch to wireless.
Apple Watch Series 6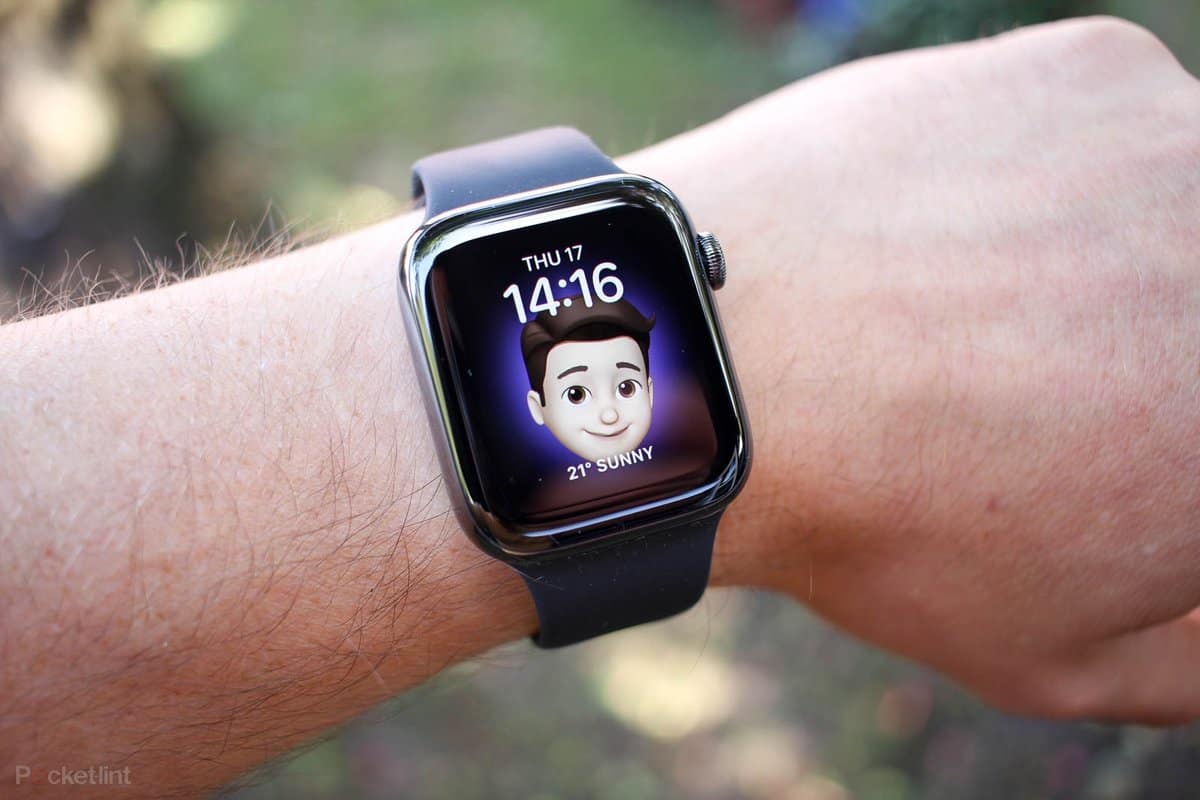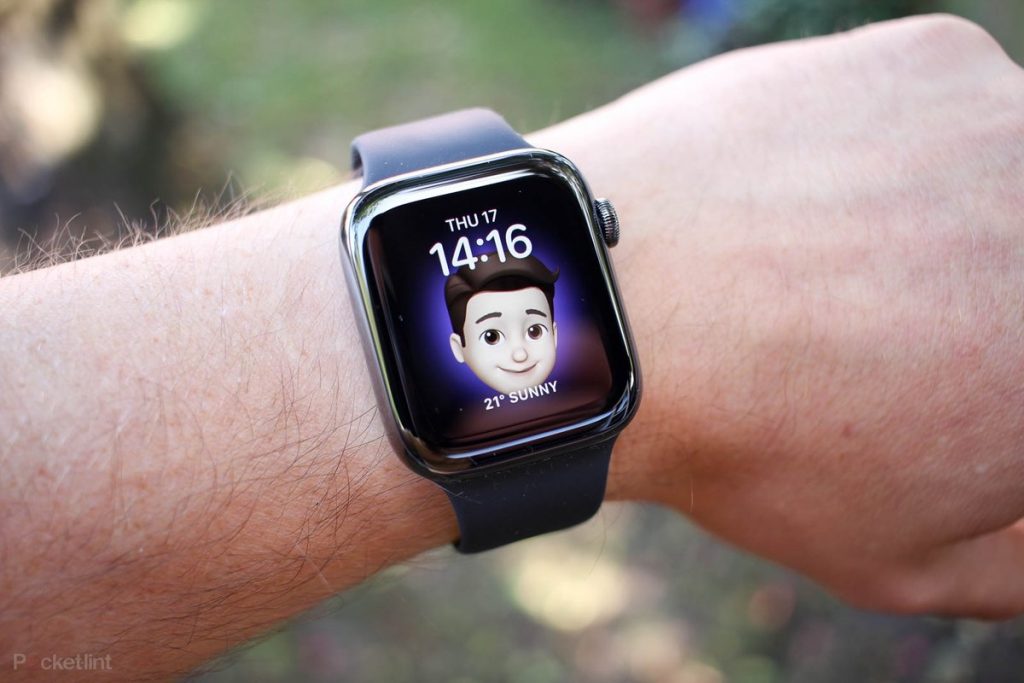 Apple's iPhone SE "Plus" may not be released anytime soon, instead, you can get hold of an Apple Watch Series 6 which is a minor step-up from Series 5. Series 6 is set to have:
2 times brighter AoD (Always on Display)
S6 SiP with 64-bit dual core processor
5GHz Wi-Fi
Blood Oxygen Sensor
Always on Altimeter
Improved battery life and faster charging
The minimalist design complements the plethora of facilities that the watch has to offer, making it the best of both worlds. Apple also gives its customers access to customize the watch themselves. Personally speaking, the price of the Series 6 doesn't exactly necessitate an upgrade. The Series 5 or SE are still valid competitors and will remain so until the next technological breakthrough.
Camera – Sony A7 III
Sony's A7 cameras are at the forefront of its much more affordable series of full-frame cameras. It sure is a step down from the head honcho of the A9 but doesn't disappoint in the number of bells and whistles that come with it. Despite the hefty price tag, it still manages to outperform the A7R in some regards.
While the A7R has a higher megapixel count (42.4MP as opposed to 24.9MP on the A7) the A7 III has a native range of ISO 100-51,200, with extended levels low as 50 and as high as 204,800. Meanwhile, the A7R III goes up to 32,000 (native) and 102,400 (extended), making the A7 the better low-light performer.
The A7's battery life also lasts longer than the A7R despite having the same battery. Both cameras capture 1080p recording at 120 fps while 4K is either 24fps or 30fps.
GPD WIN3
Imagine a Windows PC… on a Nintendo Switch. Sounds ludicrous I bet? Well, the team at GPD didn't think so. It's currently marketed as a AAA gaming console with Windows 10 pre-installed.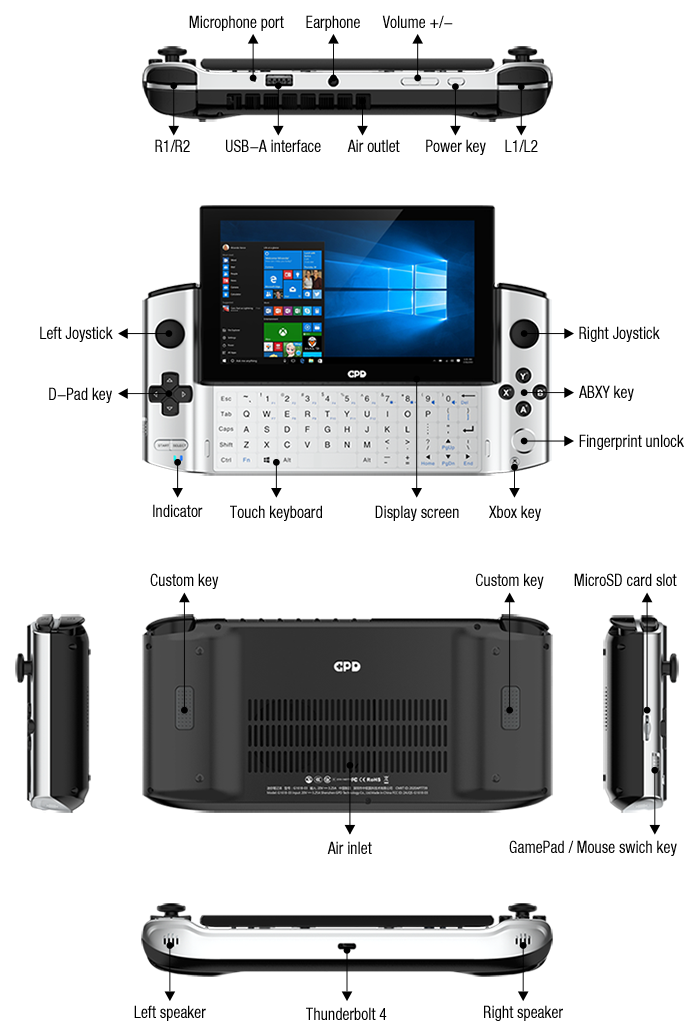 The device currently runs on Intel's 11th gen processor with Iris graphics. AAA titles generally demand heavy graphical outputs, but WIN3's 720p display is only occasionally taxing on the iGPU. Most games can be played on Medium to High settings and I dare say, it even runs Cyberpunk 2077.
It's currently featured on the Indiegogo website and is in its prototype stage. Further features are being added too, such as a sliding screen which reveals a Qwerty Keyboard, a USB-C display output among others.
Netgear Nighthawk M2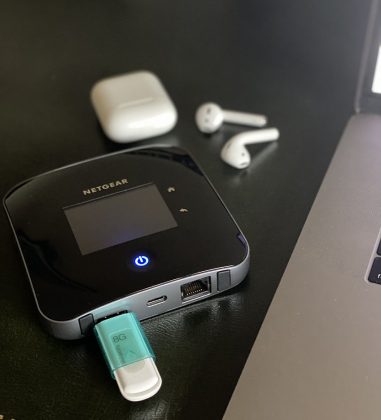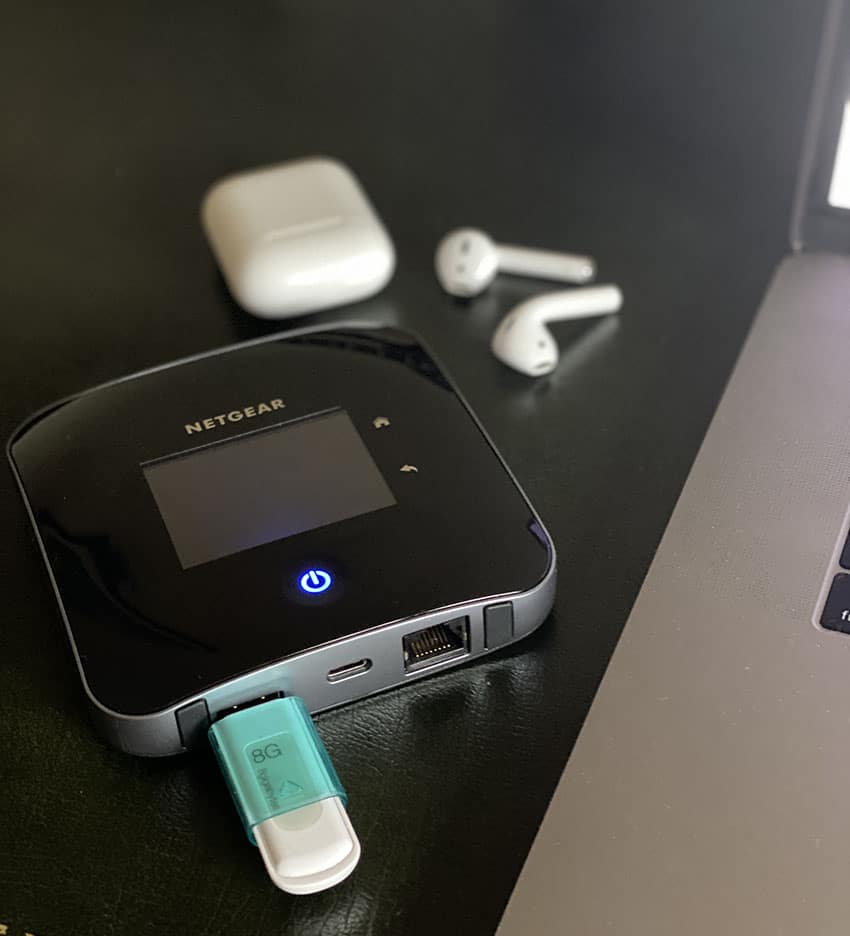 I bet most people are familiar with one of those Jio portable Wi-Fi dongles. Though they don't have the best battery life or the fastest connection, they get the job done at much-reduced prices. There is a niche for those who would love to go all out and get the best there is on the market. To them, I recommend the Nighthawk M2.
This pocket-sized performer is capable of upload and download speeds that rival most home-based Wi-Fi routers while hardly skimping on battery capacity. With a 2Gbps download and 150 Mbps upload speeds along with a non-stop battery life of two days, it's sure to become a companion on trips. It comes with the option to equip an additional receiver for weak signals in the way of spots. It has an Ethernet port that can be used both at home or at a hotel that offers the Ethernet option.
The M2 has an in-built touchscreen that displays data ranging from the number of active users to the total internet data available on the device. In other words, an ideal outdoor companion and a competitor in cool portable gadgets of 2022.
Lifestraw Water Bottle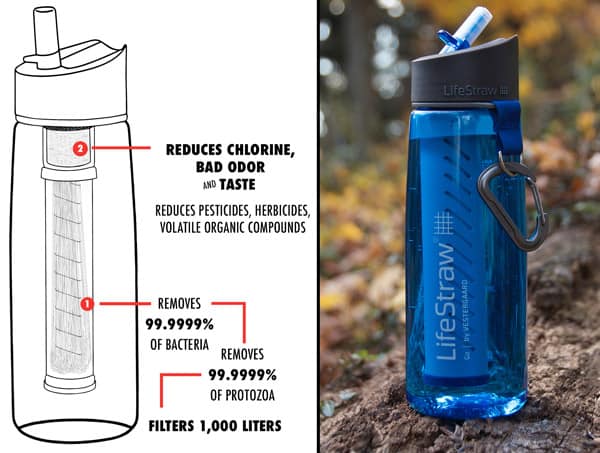 While most of the stuff here is the technology of the ultra-modern sort, here's one that will help you last in the harsh outbacks. It doesn't need any fancy motors or spinning wheels, just a stream of running water. The filtering tube on the inside helps remove any impurities down to the microbial level.
This also helps reduce the mounting plastic waste that continues to damage the planet. It can be reused for a considerable period as well. The product page listings mention that it can filter up to 100l, which is quite a lot before being replaced.
For products that require real-time experience, it's the user reviews that matter more. And judging from the opinions, people seem to be quite satisfied with the results. If hiking on long or new terrains or the occasional adventure is your idea of fun, then consider getting one of these.
DJI Mavic Air 2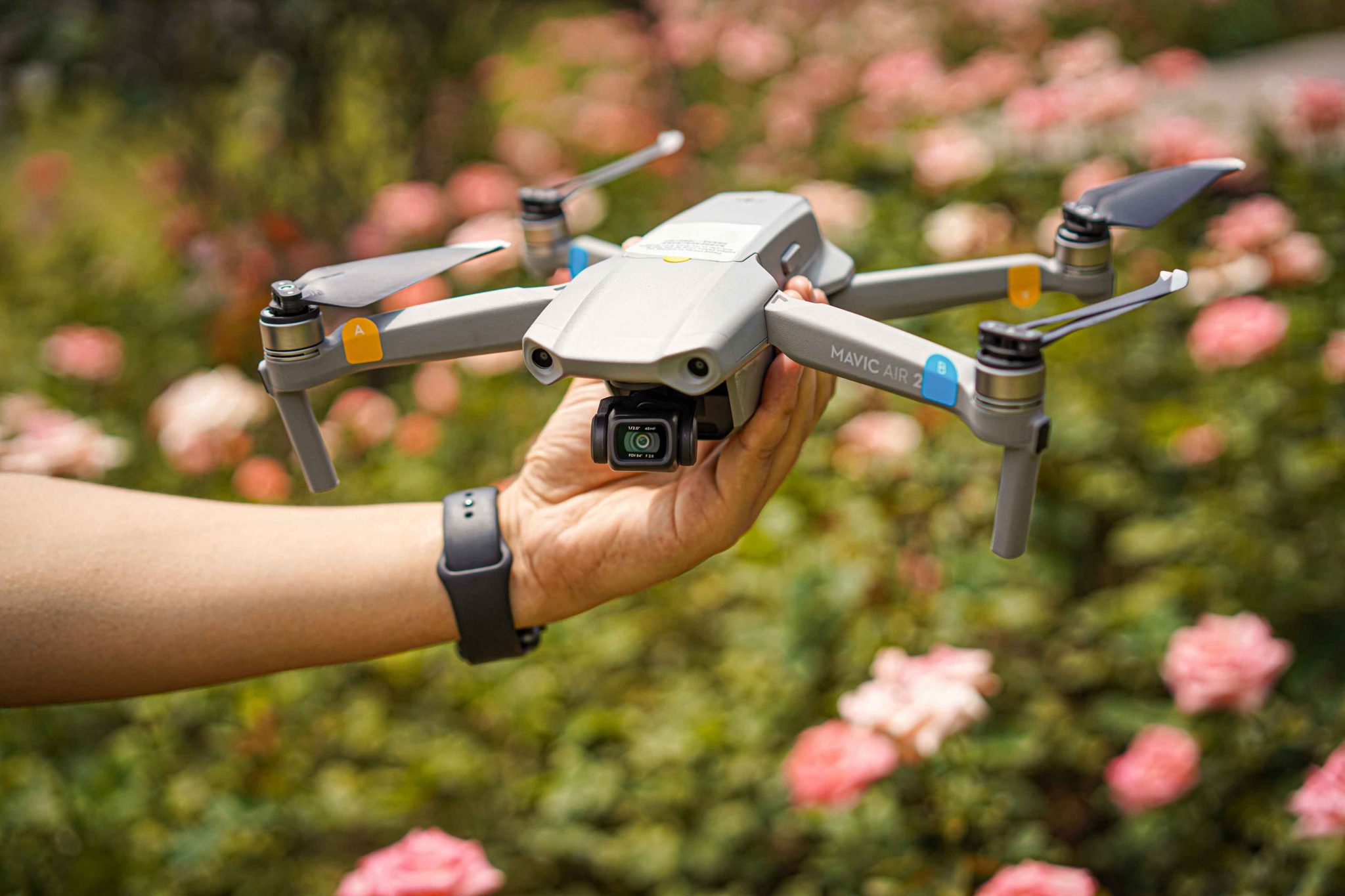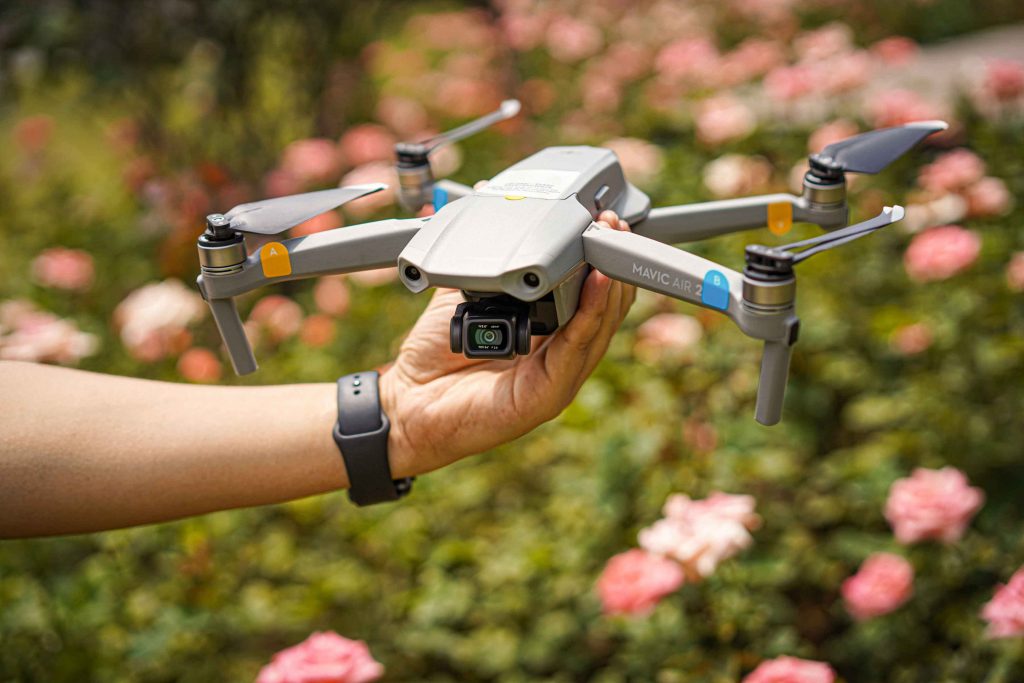 DJI has made several leaps in the consumer drone marketplace. Their reputability for producing quality and feature-rich drones is what brings us to this choice, the Mavic Air 2. For under $1000 this is one of the best drones out there. With relatively sound battery life and bumped-up image quality sensors and lenses, the Air 2 looks to pack a punch. It does have a few shortcomings though.
The most frustrating issue would be the difficulty in the transfer of raw footage from the device to your computer. While JPG images were seamlessly moved DNG files were often corrupted or failed to show up on the display. Using the proprietary app might be a solution but then editing is restricted to Full HD.
On the bright side, 4K recording for up to 15 mins is possible given the in-built 8GB memory card. Storage can be further expanded by using the micro SDXC slot.
Puppy Hachi Infinite M1 Projector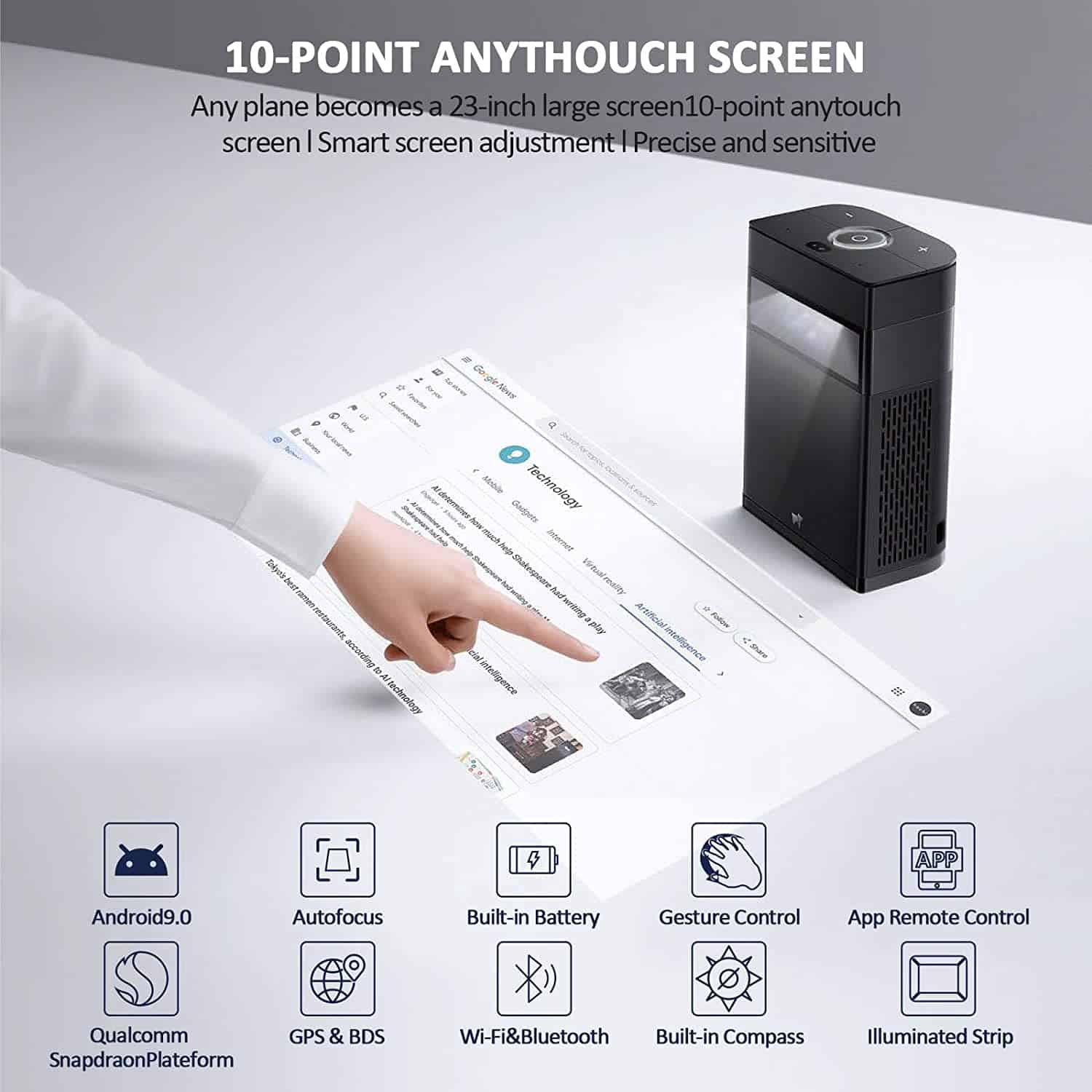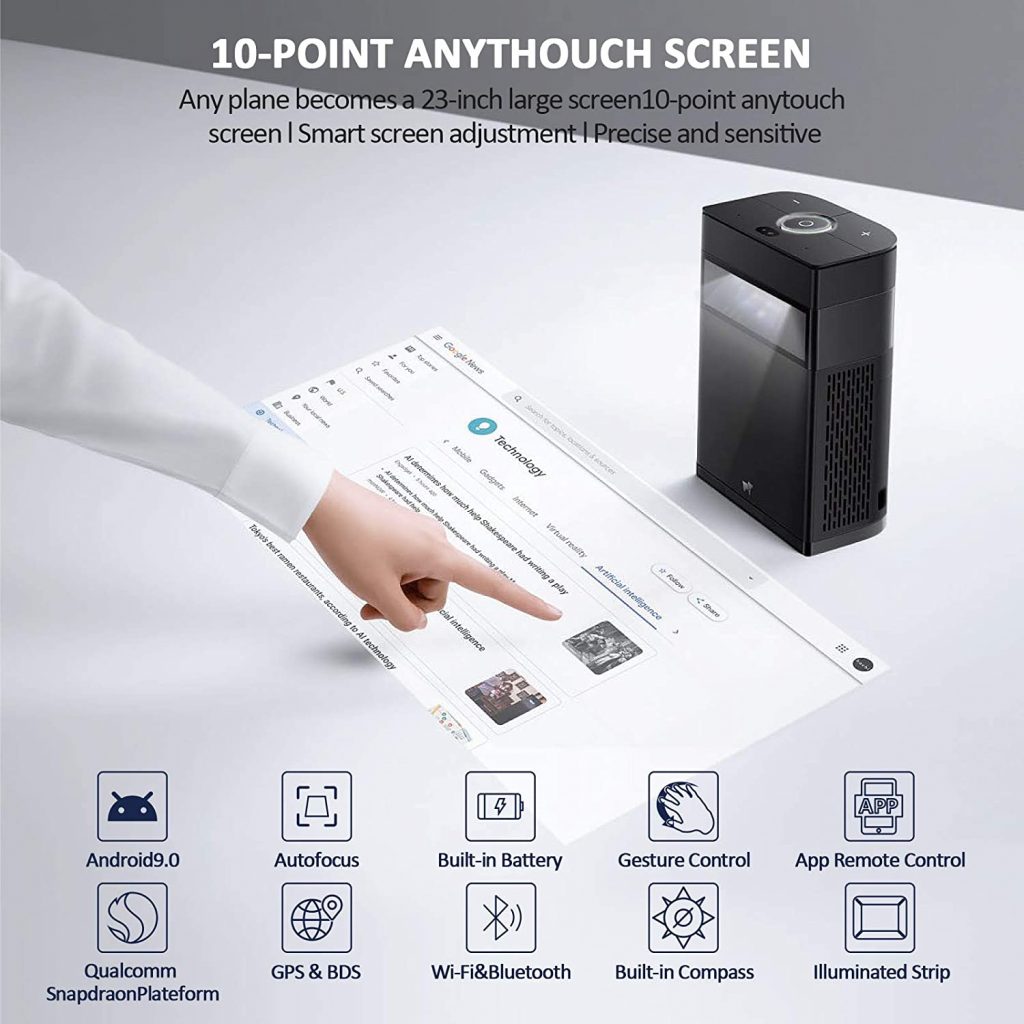 Projectors have come a long way, from being slide show office stationery to being the mega screen on movie nights. The process of setting one up hasn't changed much though. The cumbersome cables and the limited portability make it hard to recommend for those on the go. If only someone could combine the portability of an Android tablet with the extended screen of a projector.
Puppy's Hachi M1 is a solution to that exact problem. They decided to make their projector an Android tablet-like device that can display its screen on any flat surface. It even comes with touch sensitivity, meaning when the device is placed vertically it produces a touchscreen tablet on any surface.
It comes with Android 9.0, an octa-core Snapdragon chip with a built-in battery, and a display size of up to 100 inches. This is one of those devices that earned its spot as a portable gadget.
Philips Sonicare DiamondClean Smart 9500
Electric toothbrushes were once the pinnacle of showing off an elaborate lifestyle. Now, one can easily get a hold of it for as low as $20. In such a situation, how would a $250 DiamondClean 9500 fare? Well, compared to its $70 cousin, there isn't much going for it instead comes across as merely expensive with the expense hardly adding any extra bells and whistles.
Oral B's IO toothbrush fits the same category as mentioned above. Extra pricey with not much to go for it. We would recommend keeping your price range below $100 or ₹7500.
Why did we include it in our list here? Simply because its the top of the line and also to show how redundant it truly is.
Satechi Dock5 Multi-Device Charging Station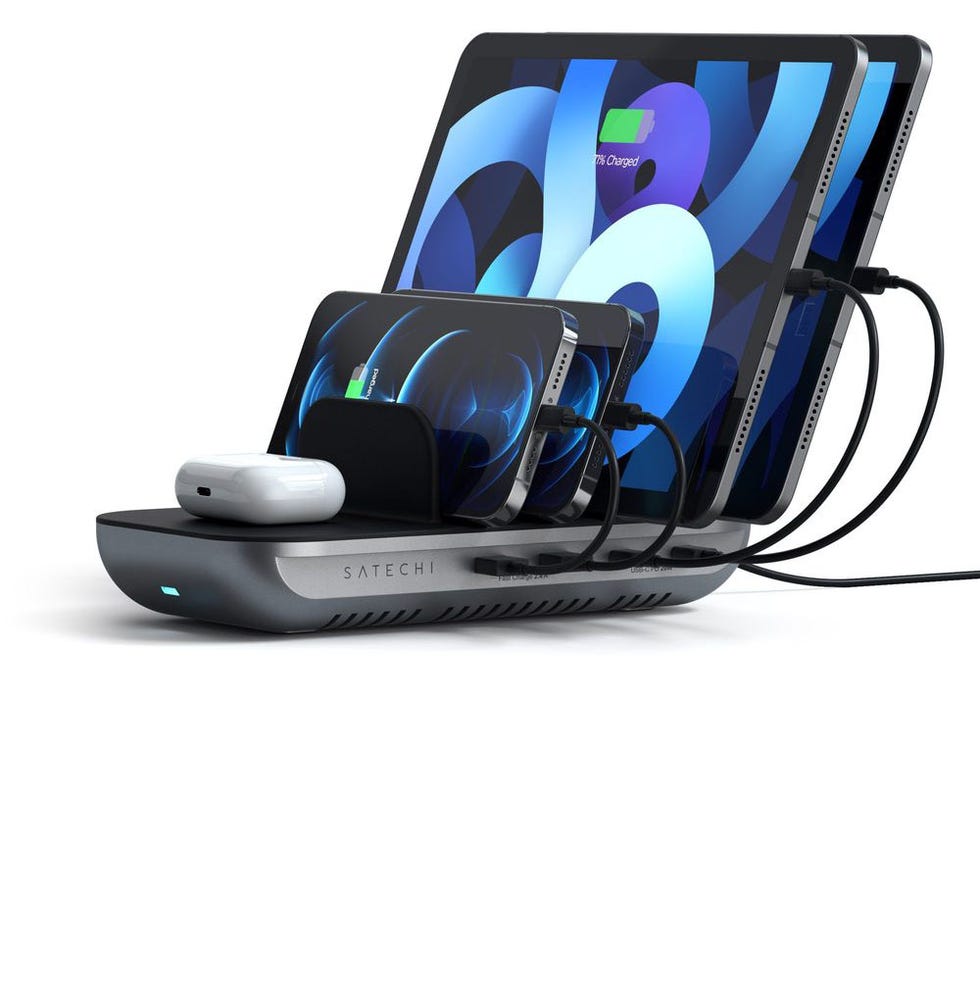 Working from home probably requires one constant shift between devices. By the time your work's done and your entertainment session's over you'll probably leave them to charge overnight. Finding a power source for each device though can be frustrating.
With Satechi's Dock5 you can line up to 5 devices with wireless Qi charging for one of them. There are two USB-C and two USB-A ports that can be used to charge multiple devices at once. If you think a possible fire hazard is in the offing, no need. The Dock5 comes with a built-in overhead temperature counter.
That's pretty much all there is from our end. If you'd like to have more "top-series" like this one, leave a comment below. Visit us here for more related content.