If you have somehow found yourself to be reading this article, count yourself lucky as you are about to uncover how to spy on someone's Snapchat account without stress. If you do not have the password to the Snapchat account you want to spy on, click here now
The world we are in has become a digital village. People do not need to see physically before they establish and run relationships. We have become close to folks on the opposite side of the planet thanks to social media programs. However, it has made us vulnerable to hackers who may try to access and misuse our personal information. It is also not a difficult task for them to hack Snapchat.
Not only hackers, but also friends, colleagues, lovers, spouses, children, and others have been known to hijack Snapchat accounts. Parents may need to do the same to protect their children from the bad impacts of social media.
Snapchat is a worldwide instant messaging service that lets users rapidly share their favorite moments with friends and family. With the slogan "quickest way to share a moment," this software is gaining traction and reaching people all over the world.
Users' moments (photos or movies) only remain for a few minutes before becoming permanently inaccessible for receipt. As a result, the user can feel more comfortable sharing his favorite moments with his family.
It is important to note that as much as people use this platform for profitable and harmless connections, some people use this platform to exploit young minds or cheat on their partners.
What's the point of breaking into someone's privacy if the victim knows someone is trying to steal his data? If you want to monitor the social media activities of a person, you need to make sure the spy app you are using can help you keep an eye on those activities without getting caught. Spying on a Snapchat account is no different from hacking other social media platforms. However, certain spy apps can hack a Snapchat account more accurately than others.
A hacker can follow various ways to spy on a victim's Snapchat activities without his knowledge.
Sometimes, he uses spy apps that run in the target device's background and copies every keystroke that the victim presses to enter his account.
How to monitor your husband's device without access
Snapchat is a private messaging app that allows users to send short-lived messages, making it a popular hacking target. On the other side, these characteristics make it more enticing for espionage and blackmail.
Snapchat has prompted privacy worries since it does not guarantee end-to-end encryption. This means that your content could be intercepted on its route to the platform's servers as a result of a Man-in-the-Middle (MITM) attack. False accounts that didn't need to be authenticated at the time took over the app. Hackers acquired millions of users' usernames and passwords as a result of the attack.
If you want to monitor the Snapchat activities on your husband's device, you can send a link with a virus attached. Everyone is aware that clicking on any link supplied by an unknown person should be avoided. Can you, on the other hand, ignore Snapchat's mail or message informing you that your account has been blocked and that you must provide your account credentials to have it unblocked? Hacking tools are used to transform malicious links that appear to be legitimate Snapchat account links.
How to spy on your wife's Snapchat account
If you suspect that your wife is communicating with another guy romantically using snap chat, you can keep an eye on her Snapchat activities by using public Wi-Fi. Few people realize that using public Wi-Fi without a VPN is the most dangerous way to surf the internet on your computer. Using a shared network, a hacker can monitor all the victim's activity and copy any account credentials.
How to monitor your boyfriend's Snapchat activities
If your boyfriend is acting strange, you can keep an eye on his social media activities. To monitor your boyfriend's Snapchat activities, you can use a third-party software installation method. There are numerous third-party apps accessible on the market. These programs can also take screenshots of every picture a user sends to relatives or friends over the internet.
How to spy on your girlfriend's Snapchat activities
If you sense that your girl is cheating on you using Snapchat, you can monitor her Snapchat activities by sending an account verification code. Every social media account now comes with a slew of security features, including the ability to send a verification code to the registered phone number. If a hacker uses a phone number to log into someone's account, the victim will receive a code on his registered phone number. This allows you to access his account if he reveals that code.
Hacking Snapchat by removing security features is another technique for you to gain access to your girlfriend's account. When you can disable this privacy setting on her phone, you can simply access her account from anywhere in the world.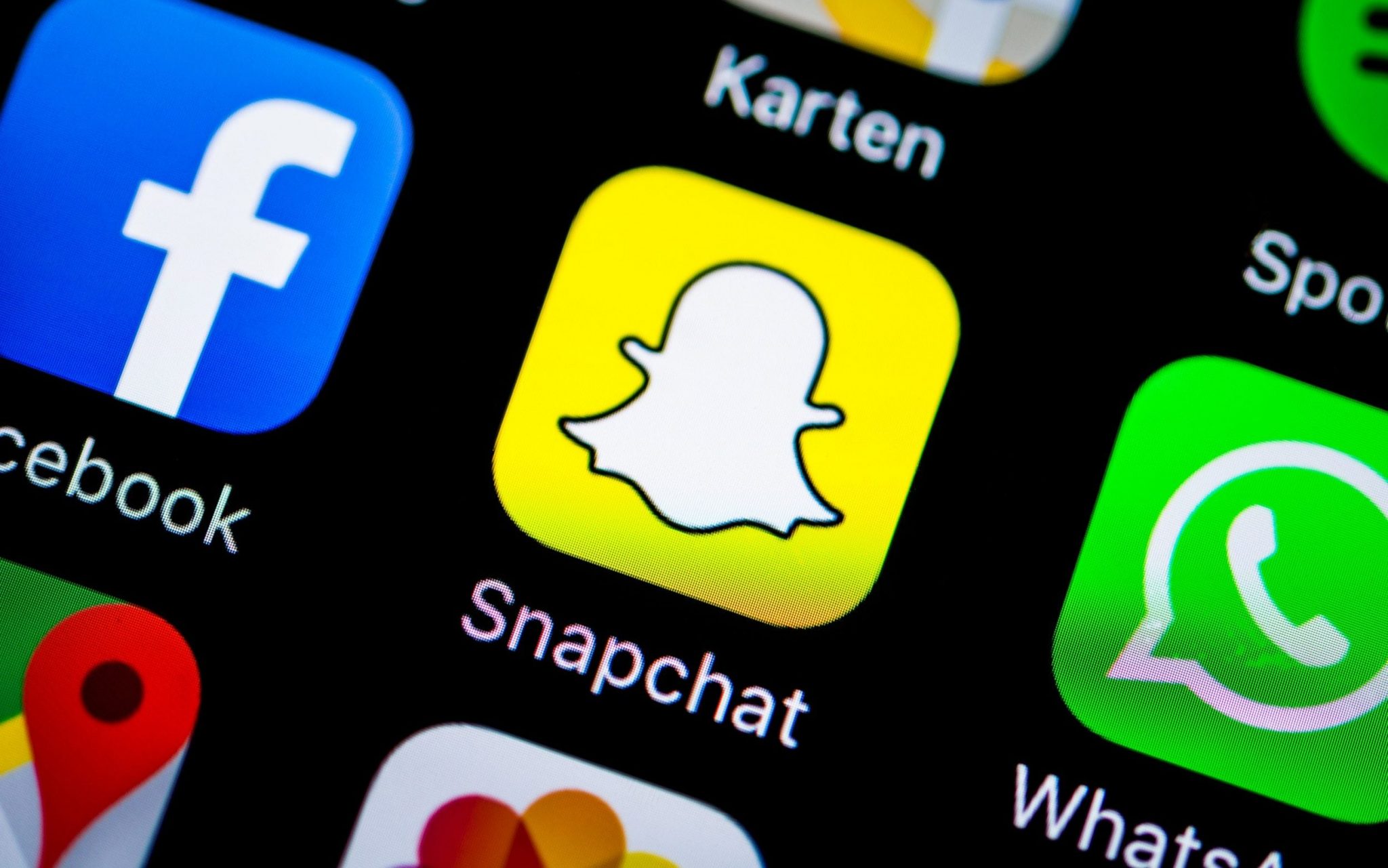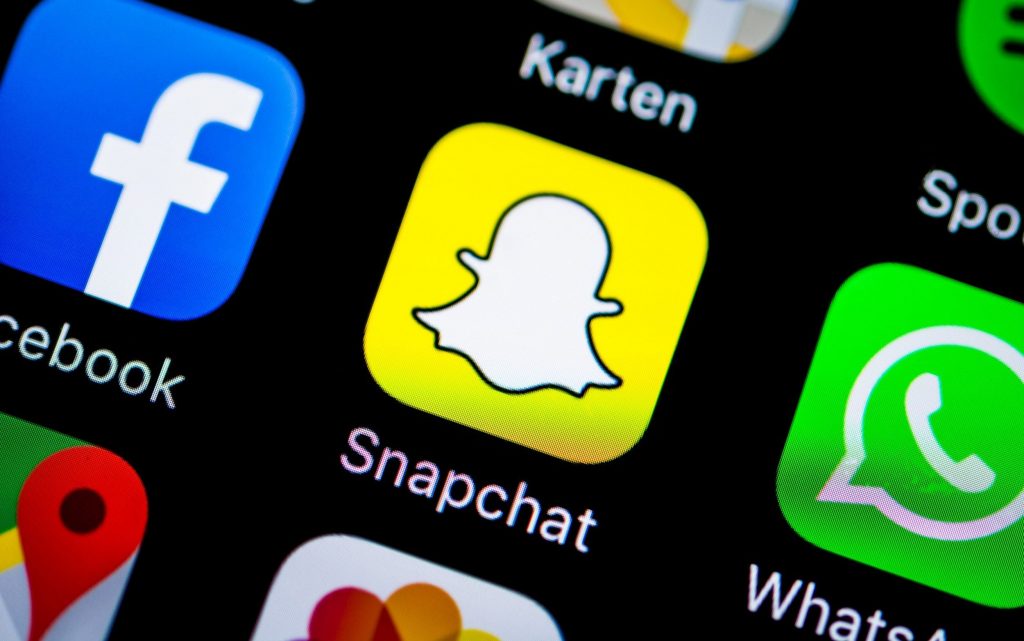 How to hack your child's Snapchat
Snapchat is a popular app that allows users to share photos and videos that vanish after they've been shared. It's one of the most popular social media apps for teenagers. We discovered that even 12-year-olds spend too much time on Snapchat. Parents are understandably concerned about their children's presence on it. On Snapchat, your child could face a slew of challenges.
Photos they share on the platform, for example, could end up in the wrong hands. It also doesn't help that predators use these platforms to approach vulnerable children anonymously. Parents can gain some peace of mind by knowing what their children are doing on Snapchat.
If your children seem to be hiding their WhatsApp activities from you, you can monitor their snapshot activities by cloning their Snapchat accounts. It's a little-known fact that cloning apps are possible. A cloned app displays all of the original app's updates, including both sent and received data.
Recommended: How to intercept Snapchat conversations
How to monitor the Snapchat activities on an iPhone
Because iPhones don't allow third-party apps to be installed, you might be asking if Snapchat can be hacked on an iPhone. Yes, of course. You can use a variety of various techniques to gain access to the victim's personal information. How to hack a Snapchat account on an iPhone is now the question.
A hacker is frequently portrayed as an unnamed someone who can gain access to a victim's equipment and misuse data. Hackers are occasionally someone close to the victim, such as a friend, colleague, or family member. If they have the id and password for the victim's account, phone, or even iCloud, they may easily snoop on their Snapchat.
How to see Snapchat conversation history with umobix
One of the safest parental control mobile tracking apps is Umobix. Parents can keep track of all incoming and outgoing calls, read received and sent SMSs, track geolocation in real-time, and keep an eye on activity on social media apps like Snapchat 24*7.
uMobix has features to assist you to read messaging history. An immaculate dashboard displays information such as who your child is chatting with, what was communicated, and photographs shared with timestamps. We particularly like the fact that uMobix lets you view texts that have already been deleted.
How to spy on my partner's Snapchat account using spy apps
Snapchat is a hard-to-hack platform that is fully encrypted and secure. However, if you use a smart mobile phone monitoring tool, you can hack a Snapchat account and even monitor it in real-time 24hours a day, 7days a week. Here is how to hack someone's Snapchat account using a variety of user-friendly smartphone spy apps in this article. 
Snapchat spy apps based on customer reviews
mSpy
Is it possible to snoop on Snapchat?
Yes, and all you'll need is mSpy, a Snapchat spy program. It displays the conversations they're having on the popular social media app, as well as the people with whom they're conversing.
It is recommended to get an app that runs in hidden mode if you don't want them to know you're spying on Snapchat. The question here arises how do you do it without being noticed? That's a separate game altogether. By activating stealth mode in mSpy one can enter without getting noticed. It's built, so they won't know they're being watched if you install the Snapchat spying software on their device. There would be no significant stuttering on the phone and there would not be any app on their home screen.
How to use mSpy app to hack Snapchat
It's simple to hack Snapchat with mSpy. Simply follow the simple step-by-step instructions below:
Step 1 – Create an account on mSpy with the essential information.
Step 2 – Select the device type you want to track (Android or iOS).
Step 3 – Select a device type
Step 4 – Select the price plan
Step 5 – Create an account and install the mSpy app on the target device.
Step 6 – Open Google Chrome and type the following address into the address bar of your target device's browser: Mspy.com
Step 7 – Tap on the visible box.
Step 8 – Click the 'download' button.
Step 9 – When prompted, click 'Install' right away.
Step 10 – When prompted, select install'.
Step 11 – Ensure that all permissions are granted.
Step 12 – Simply follow the setup wizard instructions provided by mSpy. Type the registration code in the text box above the 'finish installation' button.
Once you've finished, click 'Complete Installation.' Now go to your mSpy dashboard and choose 'Snapchat' from the 'Social Networks' area. You can now see all of the photographs, contacts, and chats that have occurred on the Snapchat account you just hacked.
How to Use UMobix to Hack Someone's Snapchat:
To begin using uMobix, select a subscription plan and create a paid uMobix account and select a subscription option. Establish a connection with the target device and install uMobix on it. Enter the address: app4space/12345678 in the browser of the target device.
Once you've pasted the link into the target device's browser, the files will begin downloading automatically.
Click 'Install' after opening the installation file. Once the installation is complete, select 'open'. To continue, go to uMobix setup and select 'Agree and Continue.'
Ensure that the 'Keylogger' option is enabled. Find 'User Accounts' in the Installed services or Accessibility services account and turn it on.
Choose 'Set-up' from the drop-down menu. To finish the installation, select 'Set-up automatically.' To get the app started, give it all permissions.
Access uMobix dashboard using a different device. After logging in, go to the 'Social Networks' area and choose 'Snapchat.' A window will appear, giving you a clear view of the Snapchat account, you just successfully hacked.
How to hack into someone's Snapchat using eyes
Create a paid eyes subscription account.
Create an account
Download and Install eyes on your target device using the link sent to your registered email.
Log in to your eyes dashboard.
Tap on the 'Social Spotlight'> 'Snapchat'.
You can now access the Snapchat account of your target device.
When all of these functionalities are integrated, a user can remotely monitor everything that occurs on a target device's Snapchat account. From your subscribed eyes dashboard, you'll be able to examine photos on the account, eavesdrop on their private chats, and much more.
The price for eyes is $9.99 for a year, $27.99 for three months, and $47.99 for a single month
Snapchat monitoring using Spyine
You may use Spyine to spy on Snapchat on any current tablet or smartphone. To install the software, you don't need to jailbreak or root your device. The Android version of this tool necessitates a software download, whereas the iOS version is entirely web-based.
It functions in stealth mode, so you can feel confident that the Snapchat user you're spying on is completely unaware that they're being watched.
The price for using spying on Android devices is $49.99/month for the basic plan, $16.66/month for the premium plan, and $99.99/month for the family plan.
The premium plan costs $16.66 per month, the Family plan costs $99.99 per month, and the business plan costs $399.99 per month on iOS.
Is there a free Snapchat spy app?
Thethuthspy is the most popular free Snapchat spying app. To snoop on Snapchat for free, you can also try the trial version of the popular spy app.
How do you keep your Snapchat account safe?
Snapchat is a private messaging app that allows users to send short-lived messages, making it a popular hacking target. On the other side, these characteristics make it more enticing for espionage and blackmail.
Snapchat has prompted privacy worries since it does not guarantee end-to-end encryption. This means that your content could be intercepted on its route to the platform's servers as a result of a Man-in-the-Middle (MITM) attack. False accounts that didn't need to be authenticated at the time took over the app. Hackers acquired millions of users' usernames and passwords as a result of the attack.
Aside from creating a strong and unique password for all of your online accounts, make sure to enable two-factor authentication in Snapchat's settings, as well as in all other apps that support it. Go to Settings in Snapchat and look for the Two-Factor Authentication option; while SMS-based 2FA is OK, it's far better to use an authenticator software like Microsoft Authenticator or Google Authenticator.
Prevention is always cheaper than cure, if you have any doubt about the snap chat activities of your partner or child, you can use it. Flexispy or any spy app recommended in this article to monitor the suspected snap chat account without getting caught. However, it is important to ensure that the spy app you plan to use is compatible with your device and the subscription packages satisfy your desires.