Childhood ends, but its memories never. Anime is an important part of such memories. I will talk here about one of such anime which had ruled the heart of every kid. Yes, you guessed it right, it's Shaman King 2021. After a long hiatus of almost 20 years, the famous supernatural series is back. Shaman King 2021 is a remake version of the classic shonen anime series which had fans glued from 2001 to 2002.
All the details are covered ranging from Where to watch Shaman King 2021, its premiere date on Netflix, trailer, plot, and all the latest news you should not miss out on about your favorite anime. Shaman King anime was originally telecasted between the years of 1998 to 2004. The Japanese series was written and directed by Hiroyuki Takei.
Shaman King 2021 Netflix Release Date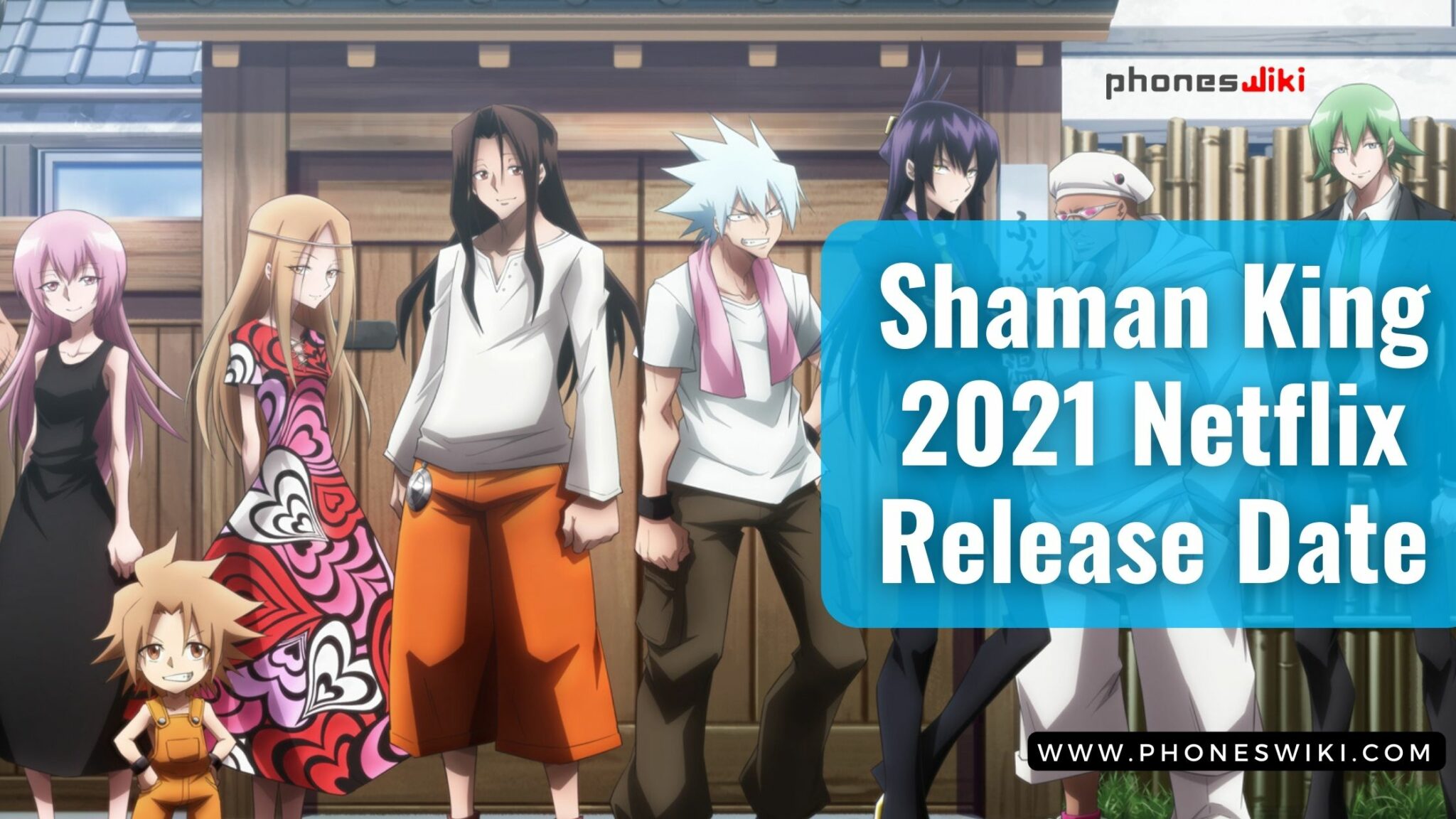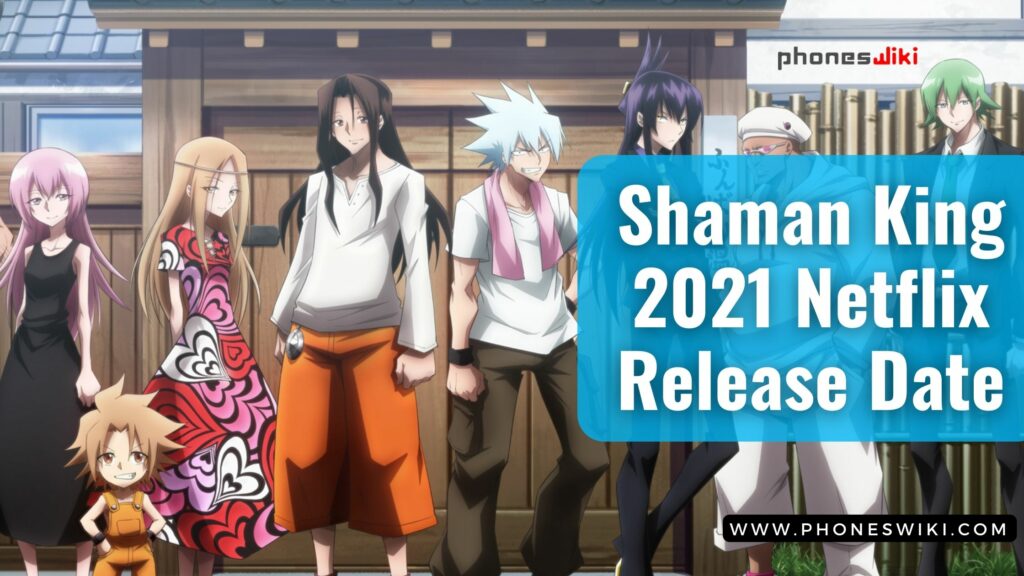 The Shaman King 2021 opening had taken place on 1st April 2021 in Japan on Japanese broadcasting networks like TV Tokyo, TV Osaka, TV Aichi, TSC, TVQ, and BS TV Tokyo. The adventure cum supernatural anime series will last until 18 March 2022.
Unfortunately, the simulcast version of Shaman King will not air on popular platforms like Funimation or Crunchyroll. Instead, it will stream on Netflix, with the platform securing exclusive broadcasting rights.
The manga has been scripted in a whopping 52 episodes series. The first 12 episodes will premiere on 1st April, 2021 and run until 17th June 2021. Check out the dates for the Japan broadcast.
Shaman King episode 1: Thursday, April 1st
Shaman King episode 2: Thursday, April 8th
Shaman King episode 3: Thursday, April 15th
Shaman King episode 4: Thursday, April 22nd
Shaman King episode 5: Thursday, April 29th
Shaman King episode 6: Thursday, May 6th
Shaman King episode 7: Thursday, May 13th
Shaman King episode 8: Thursday, May 20th
Shaman King episode 9: Thursday, May 27th
Shaman King episode 10: Thursday, June 3rd
Shaman King episode 11: Thursday, June 10th
Shaman King episode 12: Thursday, June 17th
As of August 8th, 17 episodes have aired in Japan with 3 more to go before makers go for a scheduled break in the broadcast.
With a rating of 7.9/10 on IMDb and 7.2/10 on MyAnimeList, anime fans can add it to their must-watch list for 2021.
Read Also: Best Action Anime You Must Watch In 2021
The complete 52 episodes will be released in 4 Blu-Ray DVD releases. Each volume will have 13-episode sets and will get the shaman king release dates in Japan:
August 25th, 2021
November 24th, 2021
February 23rd, 2022
May 26th, 2022
Shaman King Part 4 Release On Netflix
The first batch of 13 episodes arrived on Netflix in December. Another round of episodes was released later replenishing Shaman King's vision in December. Thus, Netflix has made the first 25 episodes of Shaman King anime available in two parts. Shaman fans are now desperate to hear about the release date of the next batch of episodes starting from Episode 26 on Netflix.
To commemorate the occasion, Netflix released a trailer for Shaman King Part 3 announcing the arrival of the next 12-13 episodes. The English subtitled Shaman King trailer confirms the hypothesis of the addition of episodes from about 26 to 36-39. In fact, there are some events attributable to the arch of Mount Osore, which took place between episodes 30 and 33 of the series. It is likely to run until Episode 37. The series will be left with 13 more episodes which had been allotted a 52-episode order.
Shaman King Episode 26 streamed on Netflix on Thursday, 13th January 2022. It also streamed on Netflix Japan and BiliBili in China.
The last set of episodes is scheduled to arrive on Netflix on Thursday, 26th May 2022. Check out the Shaman King Season 1 Part 4 anime release time across the globe on Netflix!
Pacific Standard time – 12:00 AM PST
---
Central Standard time – 2:00 AM CST
---
Eastern Standard time – 3:00 AM EST
---
British Time- 8:00 AM GMT
---
Central European Time- 9:00 AM CET
---
Philippine Time- 3:00 PM PHT
---
India Time- 12:30 PM IST
---
Australia Time- 4:30 PM ADHT
---
New Zealand Time- 7:45 PM NZDT
---
While announcing the final set of episodes of Shaman King Season 1, Netflix has made public the Shaman King finale trailer. In a few days' time, the fans will get to see Yoh Asakura in action for the last time as he is reaching the final stages of the Shaman Tournament. However, the final clash with the evil twin Hao will be the decider. One will also get to visit other characters such as Anna, Manta and many others who have remained by his side and will do so until Shaman King episode number 52.
We all know that the story does not end with the last episode 52. The franchise has announced Shaman King to receive an anime sequel. While making the announcement, it released the trailer of Shaman King Season 2.
One can make out Hana Asakura, son of Yoh and Anna, heir to the Asakura family to be the new protagonist. One can read his stories in the manga sequel Shaman King: Flowers. However, it is early to comment on whether the sequel will adopt the events of this manga.
Why is Shaman King Episode 13 Playing Audio in Japanese instead of English on Netflix?
Some Shaman King Episode 13 Reddit reports are raising issue of audio playing in Japanese instead of English even opting for English dubs.
The issue has been reported for only the English language.
Netflix has acknowledged the issue but has not given any ETA.
In one of its recent communication, Netflix wants the issue to be reported from an individual's account!
How Many Episodes Will Shaman King 2021 Have?
Seeing the popularity of the Shaman King, Netflix has acquired the rights to stream it. Shaman fans will get the full story in anime form covering the reboot of Yoh Asakura's adventures. The series is expected to come with nearly 52 episodes further divided logically into 2-4 parts of a 13-episode each cours as per the Blu-Ray release. It will follow a pattern similar to Pokemon Journeys.
It is assumed that Netflix will release Shaman King season 1 as four separate 'volumes' each with 13 episodes – in a similar manner to how Pokemon Journeys is being broadcast.
At an early prediction, each volume of Shaman King will be released to Netflix every 3-4 months.
On 10th June, Netflix formally unveiled the premiere date of anime from Hiroyuki Takei's Shaman King manga. It happened during the Geeked Week live-stream event. Announcing Shaman King's release date to happen on 9th August, Netflix also released an English-subtitled trailer.
Shaman King 2021 Trailer
Netflix released Shaman King 2021 trailer on its YouTube channel on March 3, 2021. Characters of famous anime like Yoh, Anna, Tao Ren, and the rest were introduced in the trailer. Later on, a promotional video was released on the official Shaman King website showcasing the opening theme "Soul Salvation" by Megumi Hayashibara. The Ending theme song was "#Boku no Yubisaki" (My Fingertip). Check it out below:
There were two opening songs and two ending songs for the 2001 anime from here originally.
Shaman King 2021 Plot And Story So Far
The synopsis of Shaman King reads
The timeline of this manga series revolves around the adventures of protagonist Yoh Asakura. He uses his shaman skill to be the Shaman king. Here Shaman refers to a religious practice that is quite popular in Japanese culture.
Shaman King 2021 Cast And Voice Actors
The major share of the success of the anime goes to the voice actors. They lent their adorable voice and brought life to the characters. Let us have a look at your favourite Shaman King 2021 voice actors:
Opacho – Hayashibara Megumi
Ching Tao – Shibata Hidekatsu
Amidamaru – Konishi Katsuyuki
Chrysler – Miki SchiniChiro
Asakura Hao – Takayama Minami
Asakura Youmie – Aono Takeshi
Dubbing Studio – VSI Los Angeles
English Voice Over Cast & Crew of Shaman King 2021
| Character | VA |
| --- | --- |
| Yoh | Abby Trott |
| Manta | Oliver Wyman |
| Amidamaru | Kaiji Tang |
| Ryu | D.C Douglass |
| Mosuke | Sean Rohani |
| Yohmei | Doug Stone |
| Hao | Erica Mendez |
| Tao Ren | Laura Stahl |
| Anna | Tara Sands |
| Baseon | Bernhard Forcher |
| ADR Director | Hermes Baroli |
| Adpaters | Erica Mendez, Michele Knotz |
| ADR Casting | Carolina Martinez |
| Recordist | Manuele Pepe |
| Mixer | Carlos Solis |
| Editors | Jeremy Barr, Fay Kanagy |
| Production Supervisor | Scott Tanaka |
| Project Manager | Lia Sato |
Shaman King (Japanese: シャーマンキング) is the second installment of the anime adaptation of Hiroyuki Takei's manga by the same name. The anime is produced under the banner of Fukashi Azuma, Naoki Sasada, and Takatoshi Chino. It is directed by Jouji Furuta and animation effects are given by studio Bridge.
Shaman King Watch Online 2021
Shaman King fans are excited to know where and when they can watch the series online. Whether the 52 episodes long series will be available on US popular platforms like Crunchyroll, Netflix, Hulu, Amazon Prime, or Funimation. Also, whether Shaman King episodes will be available in English Sub or Dub.
None of these platforms except for Netflix can legally stream the much-anticipated reboot of the 'Shaman King' anime.
When can I watch Shaman King on Netflix?
After a wait of more than 3 months, the Shaman King anime reboot landed outside Japan across the globe. As promised to its fans, Netflix will stream the Shaman King Episode 1 from 12 AM PDT on Monday, August 9th, 2021. Do keep in mind that out of the planned 52 episodes only the first 13 episodes will air on Netflix.
From the 9th of December, episodes 14-26 are streaming on Netflix.
Here's the announcement on Twitter
About Shaman King Manga
Shaman King manga originally had 32 independent volumes. In the year 2017 Kodansha, a private-based company purchased the rights of the Shaman king. It relaunched the series with 35 Ebooks and released its print as well.
Since 2020 in Japan, the Shaman King manga has set a good record of 38 million copies in circulation with a good review from the Japanese people apart from japan the shaman king series is also popular in north of America, the Kodansha USA purchased the English language license for manga series and launched the English version of the series in the year 2020 in both digital, and physical formats