A Virtual Private Network (VPN) is a technology that allows users to establish secure and private connections over the internet by encrypting their online activities. VPNs can be used to protect online privacy, bypass geographical restrictions, secure public Wi-Fi connections, and hide users' real IP addresses when browsing the web or using certain software. VPNs can also make it harder for advertisers and other third-party entities to track online activities and data.
VPNs are particularly important for securing internet connections on Android devices because of the widespread use of public Wi-Fi networks and the increasing threats to online privacy and security. By using a VPN on an Android device, users can protect their online activities from hackers and cybercriminals, bypass internet censorship and geo-restrictions, and enjoy greater online privacy and anonymity. In addition, VPNs can be used to access websites and services that are blocked in certain regions or countries.
VPNs are essential tools for protecting online privacy and security on Android devices. They offer a range of benefits, including encryption of online activities, bypassing geographical restrictions, and providing greater online anonymity. Whether for personal or business use, VPNs are an effective way to secure internet connections on Android devices.
How to Set Up a VPN on Android
Setting up a VPN on an Android device is a straightforward process that involves downloading a VPN app and configuring the settings.
To download and install a VPN app on your Android device, follow these steps:
Choose a reliable VPN provider and subscribe to their service. It's important to select a VPN provider that has a good reputation for security and privacy.
Download the VPN app from the Google Play Store or the VPN provider's website.
Install the app on your Android device.
Open the app and log in using your account credentials.
Opt for a VPN server location from the list of the available servers.
Head to the "Connect" button and make a VPN connection.
Once the VPN is connected, you should see a notification in the status bar indicating that you are connected to a VPN.
When choosing a VPN provider, it's important to consider factors such as speed, server locations, encryption protocols, and customer support. Additionally, configuring VPN settings can help you customize your VPN experience and improve your security.
To configure VPN settings on an Android device, follow these steps:
Go to your device's Settings menu.
Head on to and select either "Network & Internet" or "Wireless & networks" depending on the Android OS version.
Tap on "VPN" to access your VPN settings.
Tap on the VPN you want to configure.
Configure the settings according to your preferences, such as protocol type, connection type, and DNS settings.
Tap "Save" to save your changes.
By following these steps, you can easily download, install, and configure a VPN on your Android device, and improve your online security and privacy.
How to Connect to a VPN on Android
To connect to a VPN on an Android device, there are several steps you need to follow. First, you need to create an account with a VPN provider and choose a plan that suits your needs. Some VPN providers offer free plans without the need to create an account.
Once you have an account, you can proceed to enable the VPN on your Android device. To do this, go to your device settings and select the "VPN" option from the "Network & Internet" menu. Then, tap the "Enable VPN" button and grant the VPN permission to monitor network traffic.
If you need to create a new VPN connection, tap the + (plus) button or "Add VPN Network" option from the top right corner of the screen and enter the details of the VPN connection you want to create.
To troubleshoot common connection issues and ensure proper VPN functionality, make sure that your Android device is up-to-date and that the VPN app is also updated to the latest version. You can also try switching to a different VPN server or protocol, as some servers may be more stable and secure than others. Additionally, make sure that the VPN app has the necessary permissions to function properly on your device and that your internet connection is stable.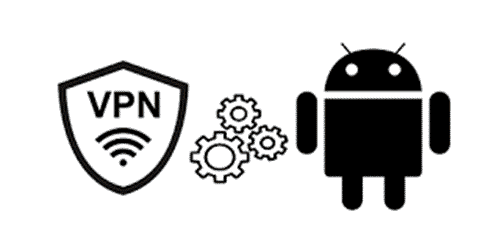 How to Enable Always-On VPN on Android
According to the search results, Always-On VPN is a feature that is available on Android 7.0 and later versions, which allows you to automatically establish and maintain a VPN connection on your device. Here's a comprehensive reply to the query, using the provided search results:
To enable Always-On VPN on Android, you can follow these steps:
First, make sure your device is running Android 7.0 or later versions.
Launch your VPN app, and tap on the menu icon (usually represented as three horizontal bars).
Hit the "Settings" button, and search for the local network settings ("Network protection" in this case).
Find your VPN's network settings.
Enable the "Auto-connect" option to ensure that the VPN connection is established automatically when your device starts up.
To do this, you can call VpnService.protect() in your app's code. You can also configure a new local TUN interface on the device for VPN traffic by calling VpnService.Builder methods.
It's important to note that some VPN services may have their own Always-On VPN settings, so you should also check your VPN provider's documentation for specific instructions on how to enable this feature.
In terms of managing an always-on VPN connection, you can check the VPN status by going to your device's settings and selecting the "Network & internet" option. From there, tap on "VPN" to view the list of available VPN connections and their status. You can also modify the VPN settings or disconnect from the VPN network from this menu.
Benefits of Using VPNs on Android Devices
Using a VPN (Virtual Private Network) on an Android device can provide several benefits for online security, privacy, and anonymity. One of the most significant advantages of using a VPN is keeping your data secure and your online activity confidential. VPNs can encrypt your internet connection, making it more difficult for ISPs (Internet Service Providers), hackers, and other unauthorized parties to monitor your online activities and steal your data.
While a VPN cannot provide complete protection against all online threats, it can offer limited protection against various risks such as malware, phishing, and data theft.
Conclusion
Using a Virtual Private Network (VPN) on Android devices can provide a number of benefits. Firstly, a VPN encrypts your internet traffic, keeping your data secure and your online activity confidential. Additionally, a VPN can protect against interception of your internet traffic by hackers and cybercriminals, keeping your data safe from potential theft or spying. Lastly, using a VPN can also stabilize your internet connection and improve your reaction times by hiding your internet usage from your Internet Service Provider (ISP).
Considering these benefits, it is highly recommended that individuals use a VPN on their Android devices to ensure their online security and privacy. To get started, users can simply download VPN for Android from the Google Play Store and follow the setup instructions. By taking this step, users can protect themselves against various online threats and risks, and enjoy a safer and more secure online experience.