Samsung S22 is loaded with amazing features, improved performance, and a very polished display. If you are attracted by S22, read its guide. Along with this, learn how to transfer WhatsApp data from iPhone to Android.
iOS has its specialities and features that attract mass consumers, and so has Android. In recent years, something strange has been observed. Do you want to know what we are talking about and also about WhatsApp Transfer? People are shifting to Android devices from iOS devices. This is because of the rise in prices, especially during the pandemic era.
If you are also planning to shift from iOS to Android, we have something for you. The article below will share about Samsung S22 in detail. For your further assistance, we will also talk about how to transfer WhatsApp from iPhone to Android. Let's get started
Part 1: New Features and Enhancements Introduced by Samsung in S22
A piece of great news for Samsung lovers, the Samsung S22 has a convenient size that can be handled easily with one hand. Samsung has always been users' first love, but S22 will impress you differently. As compared to previous variations, this model is not just hand-friendly; users will also love its good-looking display along with the other offered features.
Samsung S22 has improved the low light and zoom photos. Moreover, this is the most affordable Galaxy S22 model. We will discuss WhatsApp transfer backup & restore in a while; before that, let's talk about some S22 features:
Display
Samsung S22 has improved the brightness of the display. In easy words, watching your mobile screen in extreme sunshine won't be a problem anymore. Samsung's Vision Booster technology is the best thing as this adjusts the brightness as well as the color contrast.
Camera
S22 has a great camera that delivers amazing results and great resolution. The phone has a 10MP front camera. Moreover, it supports 4K video up to 60 fps and 8K up to 24 fps. In addition to this, the camera provides 12MP ultra-wide view.
Battery Life
After display and camera, the next focused factor is battery life. Samsung S22 has a small battery capacity, at 3700mAh. Other than this, the charging speed is 25W for wired charging and wireless charging; it's 15W.
Performance & Specs
Samsung S22 has improved its performance along with improving other things. Samsung is sticking with a two-chip policy for the S22. For US and Asia, users will get phones with Qualcomm Snapdragon 8 Gen 1. On the other hand, Europe, Africa, and the Middle East will get Samsung's Exynos 2200.
Part 2: S22 Friendly Mobile App for WhatsApp Transfer
If you want to do WhatsApp Transfer, let's suggest a transfer tool. Try Wondershare MobileTrans. The transfer application works without a PC and allows transferring data from iPhone to Android, vice versa, and also from Android to Android. With this mobile app, messages, call logs, music, photos, videos, and files, nothing is difficult to share.
You are just a click away from transferring media and data. Moreover, sharing things with friends and family is also at ease now. Follow the steps below to learn how to transfer WhatsApp from iPhone to Android:
Step 1: Connect Samsung & iPhone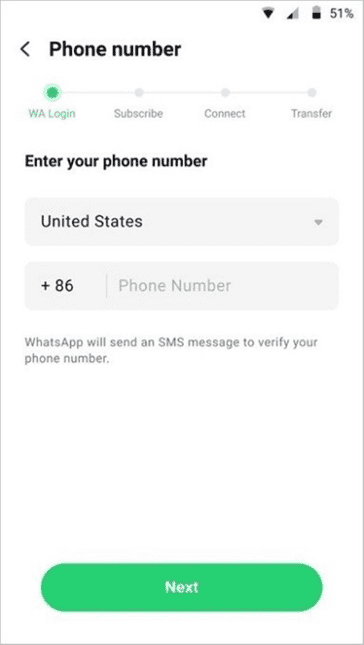 Start the process by installing the mobile application of Wondershare MobileTrans. Launch the app as soon as it's installed. From the main home screen, select the 'iPhone to Android' option. After this, log in to your WhatsApp by entering your number and hitting the 'Next' button.
Step 2: Data Transfer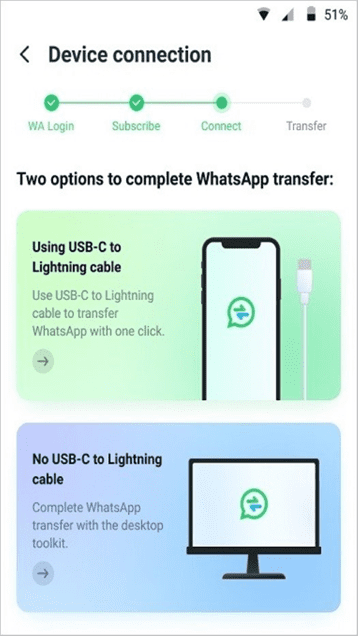 Now, tap on the 'Using USB-C to Lighting Cable' option and keep following the on-screen instructions to complete the transfer of WhatsApp data from iPhone to Android process.
Part 3: Efficient WhatsApp Transfer Tool for Transferring Whole WhatsApp Data
For complete data transfer from iPhone to Android, the desktop app of Wondershare MobileTrans is the perfect option. You can easily do WhatsApp backup from iPhone to Android with this safe and super-fast tool.
With this transfer tool, you have to connect both devices. MobileTrans also allows restoring WhatsApp backup to devices. What else could be done? You can also export WhatsApp messages to PDF/HTML from the computer. For your help, let's share its steps:
Install Wondershare MobileTrans on your respective device and launch it. The home screen offers different features; select the 'WhatsApp Transfer' feature.
Step 2: Connections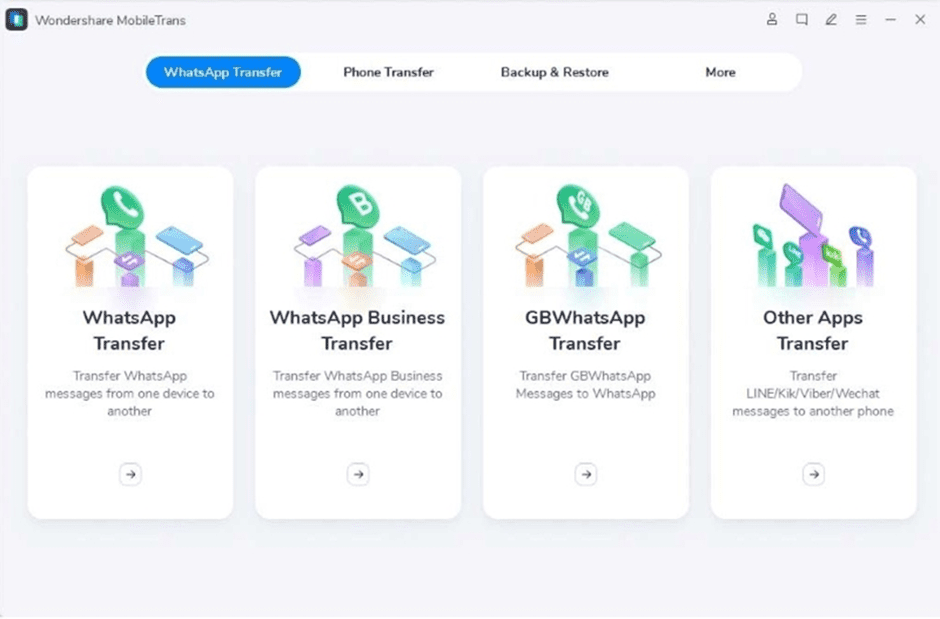 After this, make sure that you have established the connection between the mobile devices and the tool. For this, connect both your Samsung S22 and iPhone to the computer. Don't forget to select the 'WhatsApp Transfer' option.
Step 3: Source and Destination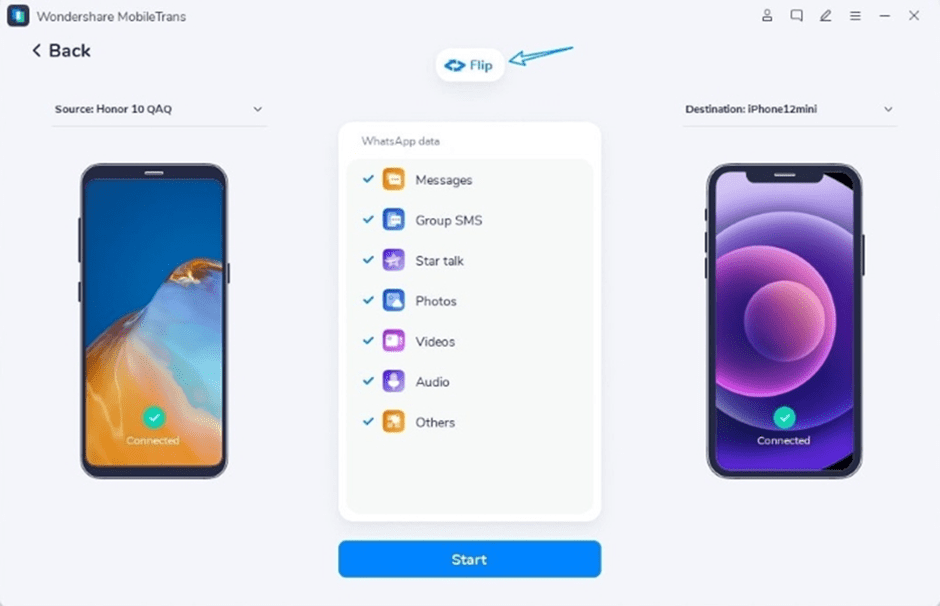 Interestingly, the application automatically detects your devices and marks them as Source and Destination. You can also change the placements by using the 'Flip' button.
Step 4: Start the Process
Once you have checked the source and destination devices, hit the 'Start' button so that the transfer of WhatsApp from iPhone to Android is initiated. In no time, the transfer will be completed. Remove and disconnect the devices and check the transferred data.
Final Thoughts
If Samsung S22 is what attracted you, then this article must have helped you to learn more about it. The article also shed light on ways to transfer WhatsApp from iOS to Android. We discussed in detail 2 apps, one for desktop and the other for mobile.
You can use any Wondershare MobileTrans app to transfer WhatsApp messages from your old iPhone to your new Samsung S22.