This advanced world is full of services and tools providing convenience to the people living in it. Such is the invention of a data recovery tool that has made it feasible to retrieve deleted and lost data. However, selecting a data recovery tool can be a task for you. Before choosing a data recovery software, you should be mindful of some major things.
You should check the recovery success rate of the data recovery tool and check the quality of retrieved pictures that it will provide. It should not ruin the pixels of the image or corrupt the whole file. Sometimes, the software retrieves images with a half-black background, making the image worthless. In this article, we will introduce Wondershare Recoverit which satisfies all the concerns. 
Part 1: Why Do You Need to Recover Camera Images?
There are different data recovery tools available in the market that helps in recovering your precious photos. But what makes you recover your camera images? Here, we will discuss the reasons why it becomes necessary to use data recovery software and get your images back:
You might have visited a family function and clicked your whole family's photos that got accidentally deleted.
Someone who took your camera to see the photos accidentally pressed the "Delete" button and deleted your important photos.
As a photographer, you might have done a wedding shoot, and while showing it to your client, it got removed from your device.
Some viruses could also hit your camera resulting in the unauthorized deletion of your important data from the device.
Your younger sibling or cousin might have pranked you by deleting your pictures from your camera that held a lot of importance to you.
Wondershare Recoverit is an ultimate and professional data recovery software that safely recovers the data in high quality for the user. It supports more than 2000 storage devices like hard drives, SSD, USB flash drives, pen drives, drone cameras, video players, music players, etc. It has 66% lower memory consumption due to its improved management solution.
Moreover, if your data has been accidentally deleted, the device got corrupted or formatted, or if a virus attack resulted in the removal of content, don't worry. In every scenario, Wondershare Recoverit is going to help you recover the data. Recoverit is the data recovery tool with the highest recovery success rate, i.e., 95% in the industry for retrieving lost data.
Billions of users utilize this data recovery tool to get their precious data back because of the success rate. It also offers an advanced video recovery feature that does a great job of recovering lost and deeply hidden videos. It can recover Ultra HD, 4K, and 8K videos and secure their quality too.
Part 3: How to Recover Camera Images with Efficiency – Step-by-Step Guide
If you have lost your data from an external device, Recoverit is here to help you in recovering the data. The external device could be a USB flash drive, drone camera, SD card, or sound recorder. Here, we will show the steps involved in recovering data from external devices through Recoverit data recovery software:
Step 1: Connect your Camera to your PC
Before initiating the process, you first need to connect the camera to your PC. After connecting the device, make sure it's detected and recognized. Next, launch Wondershare Recoverit data recovery tool on your device.
Step 2: Choose the External Device
Following this, select the device as the target location for recovering the deleted photos from the media. Choose "Camera" from the "External Device" section. Now, hit the "Start" button to carry out the process further.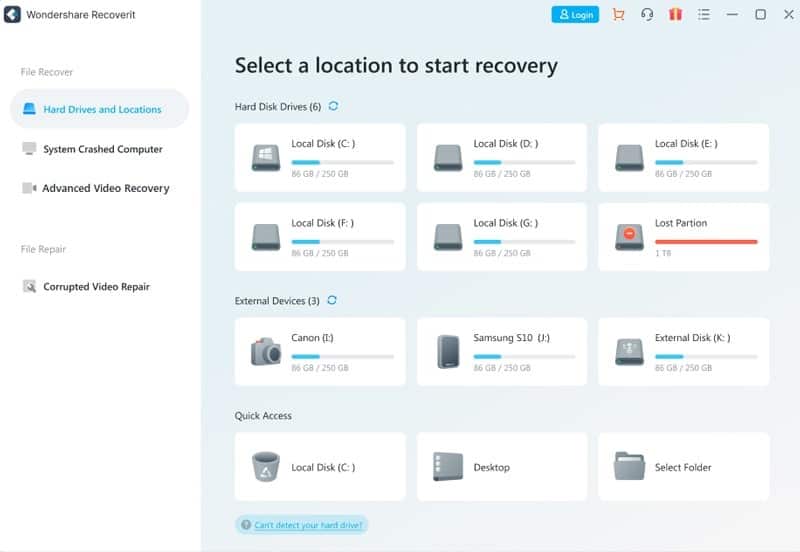 Step 3: Scan the Camera Media
Your camera media storage will be scanned in this step. You will have to wait until the scanning is finished. If you see the targeted photo files, you stop or pause the process to preview and recover them.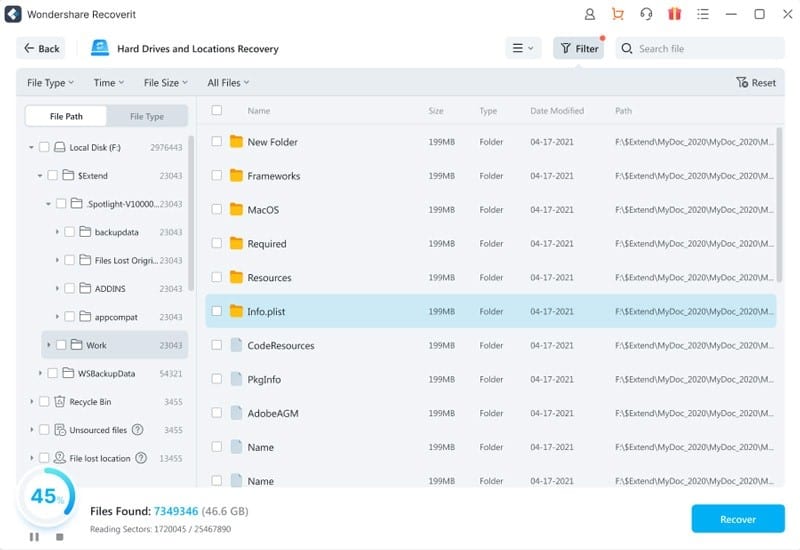 Step 4: Preview and Recover the Images
Once the scan process is finished, you can preview the photos without any limitations. To recover the photo, click on the "Recover" button and save the photo to any safe location on your computer.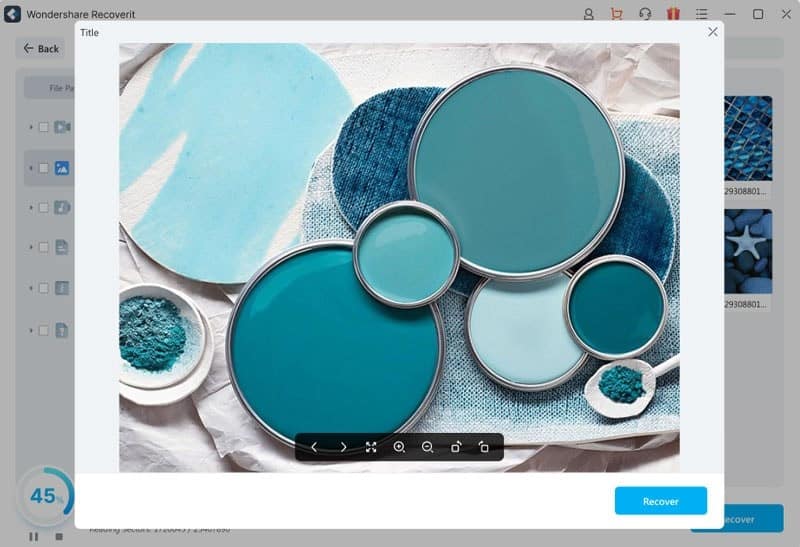 The Bottom Line
If you are looking for a way to recover your accidentally deleted images, this article would have surely rescued you. This article concludes with the major reasons why someone turns to data recovery as a tool to get back the pictures they once deleted. Moreover, we have also introduced the best data recovery software, Wondershare Recoverit, which securely retrieves data. This article has explained the procedure to retrieve images from external devices such as cameras.