Sometimes games are soo good that they not only last for years but decades. Runescape is one of them, and it is crazy to think that only two brothers originally developed the game. Despite the game hitting the 20-year-old mark, the Runescape game is still on all-time high traffic. So, is a game that has been on the market for over 20 years still worth playing?
Runescape: An MMO split in two
Runescape is an MMO (massively multiplayer online game) RPG that has a release date going back to January 2001. However, the 2001 version is a lot more different than how we see the game today.
20th of November 2012 is a date that no OG fans can forget as this day put forth the update "Evolution of Combat", which set on to change the game forever. Evolution of Combat completely reworked Runescape's combat system, which had mixed reactions from the player base.
The game after the update is now widely known as Runescape 3. There emerged a popular demand and petitions to bring back the 2007 Runescape. Jagex opted to bring back the game but made the game separate from Runescape 3. The game was decided to be called Old School Runescape.
The game brought in more traction with the release of Runescape Mobile on 30th October of 2018.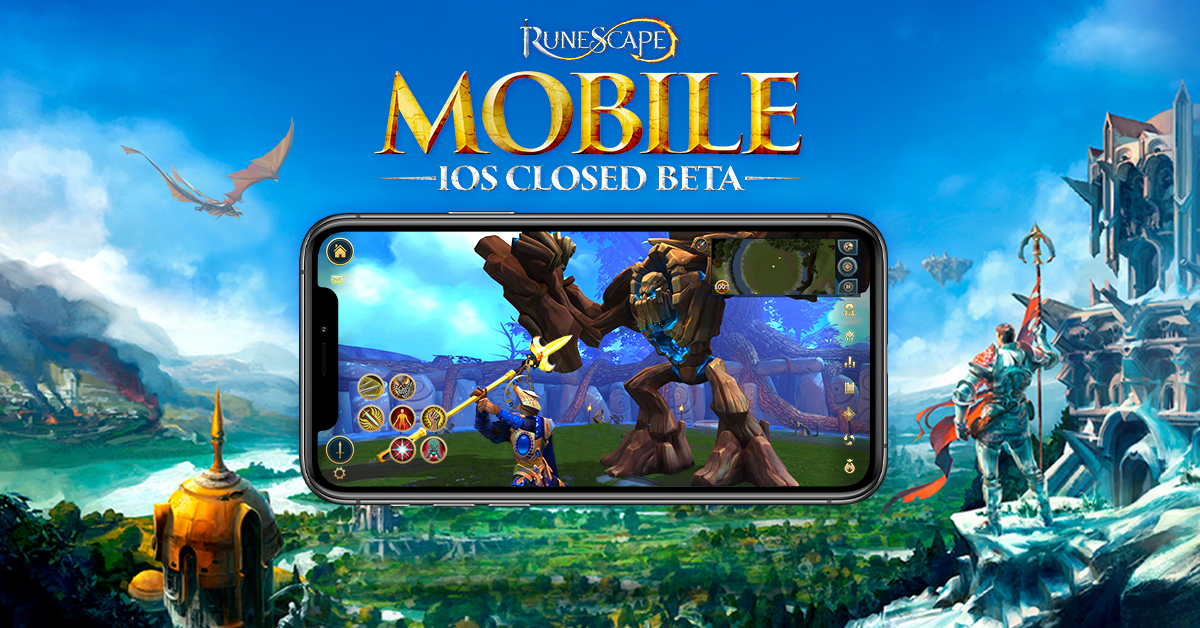 The Evolution of Combat
How did one of the World's biggest MMOs get split into two games? It all boils down to one update- The Evolution of Combat. To understand the reason behind it, we have to go back to Runescape's golden year-2007.
Runescape was very well known at that point, with over 120 quests to do and 23 skills to max out. One of the most appreciated factors of the game was the combat system. The game was operated based on ticks. For example, if a sword is attacked every 3 seconds, it works based on 5 ticks.
Every tick had its own formula of power. The combat system was basically perfect for PvPs. Runescape had a straightforward combat system, and it worked for them.
Dark age of Runescape
The update removed wilderness and free trade, and the players could not PK(Player Kill) each other the same way as before. This meant that players could no longer fight each other out for items that they possessed. This update showed the gradual decline of the player base.
Jagex was trying to deal with a disaster in the period 2007-2012. Players were trying to collect themselves, trying to get used to the new updates, and they started ranting in the rant section so much that Jagex removed the rant section. Jagex was in a rough spot resorting to microtransactions for the first time. Jagex was losing players fast, and they needed to change their formula, and they had to do it fast.
Rise of Runescape
It appeared that Runescape was on its last leg at this point. But, some of the major streamers emerged as heroes and rallied the troops. One creator after another was influenced into bringing back the 2007 server.
Jagex then proceeded to put on the first of the hundred official polls on whether or not to bring back the old servers. Within the month of the poll going back up, the poll received up to a million affirmative nods, and with that, Runescape 2007 was back.
Power levelling
Power levelling refers to when a player is trying to raise their level in a certain niche quickly without worrying about making a loss or gaining other resources. At its core, OSRS Power Leveling in Runescape means training in particular skills.
For example, melee is levelled up by killing armoured zombies, bandits, etc., and construction is levelled up by building and destroying oak doors, larders and so on.
Most players do not have the time nor the energy to level up.
Hence, some players resort to cutting the time of the grinding process by buying in-game OSRS Gold or in-game level points using real money. One such website for reliable and cheap in-game is RSORDER.
Which of the Runescape should you play?
Old school Runescape is in this weird spot right now as it is not getting any recent updates. Every Old school Runescape player was burned out at this point. So, the people were turning their heads and seeing whats going on in Runescape 3.
Runescape 3 was getting frequent updates, better graphics, and more skills to max out.
There is a massive difference between Runescape 3 and the Old school Runescape. Runescape's 3 gameplay follows the same style as some of the other MMOs out there.
Runescape 3 has more quests than the Old school. Old School Runescape has a grind system which might not work for most people, whilst Runescape 3 has a rapid levelling system. Runescape 3 is geared up for the end game and undoubtedly has a better end fight than the Old school.
To conclude, for people just planning to start Runescape, Runescape 3 will definitely appeal to you. As the name suggests, Old School Runescape appeals to the OG players who played Runescape a lot in 2007. So, what are you waiting for? Get free to play Runescape on Steam.
This concludes our research about the differences in the core Runescape systems. Have we missed anything? Let us know in the comments. Click here for similar content.