After the release of Modern Warfare Season 6, gamers are facing blockers on PC and PS4. They are getting crashed out of Call of Duty: Warzone due to several critical issues on live servers. Yet again there is another update. It fixes a few things but brings the same amount of new bugs with it. The FPS game has been messed up at some stage for PlayStation 4 and PC gamers alike.
Gamers were unable to play a single game of plunder. They have resorted to the Call of Duty subreddit to vent out their frustration. After Season 6 update Modern Warfare is consistently crashing out. Players have reported some common issues and some peculiar ones as well.
You can relate to them or even add them to the comment box below. They range from poor ping times, Call of Duty Warzone error codes, PS4 blue screen, lag spikes and fps drops, game freeze leading to ultimate shut down. Some even found that after the crash, the game got worse. It started throwing artifacts everywhere on the screen, and images on the playlists started flickering.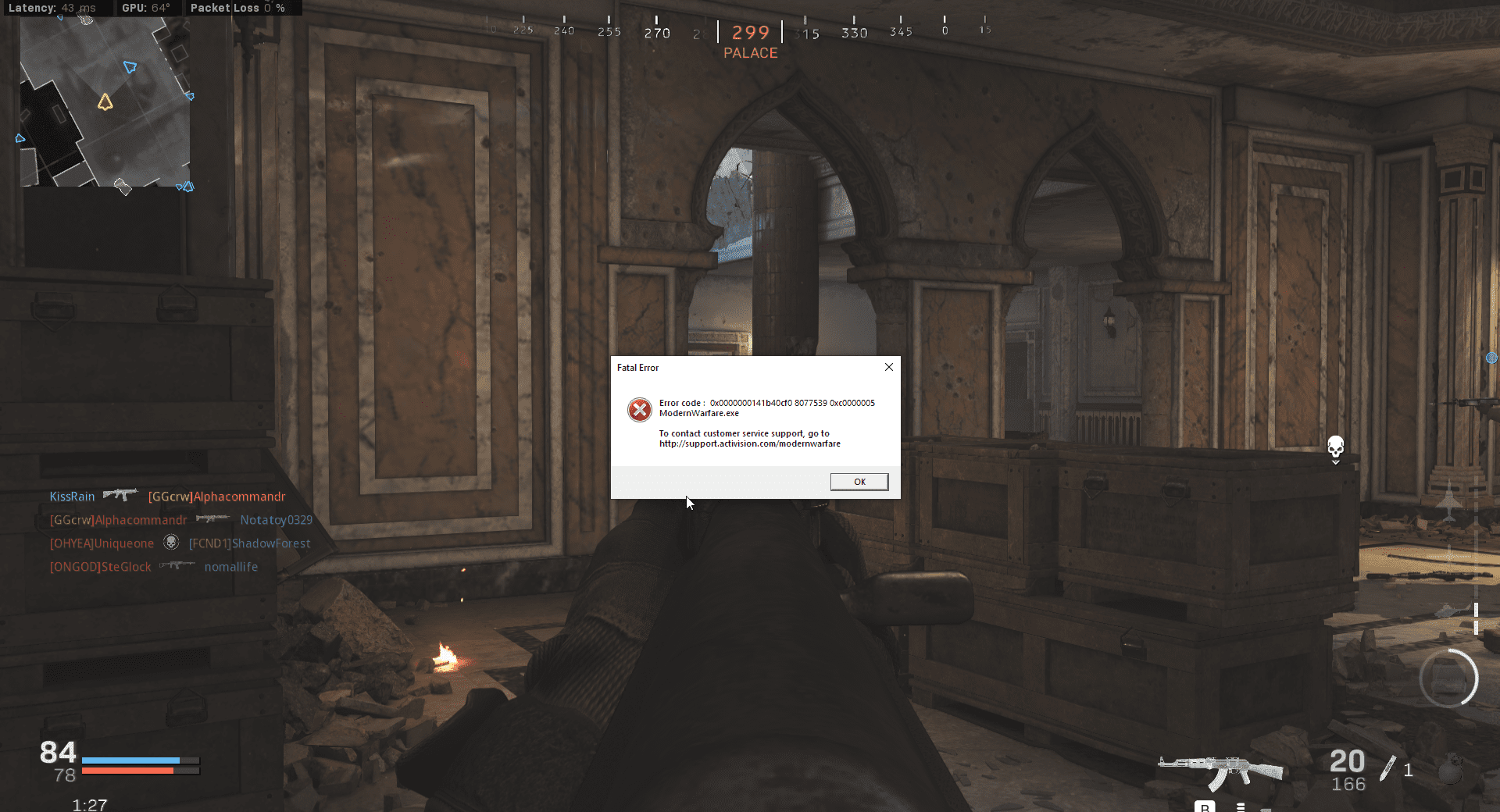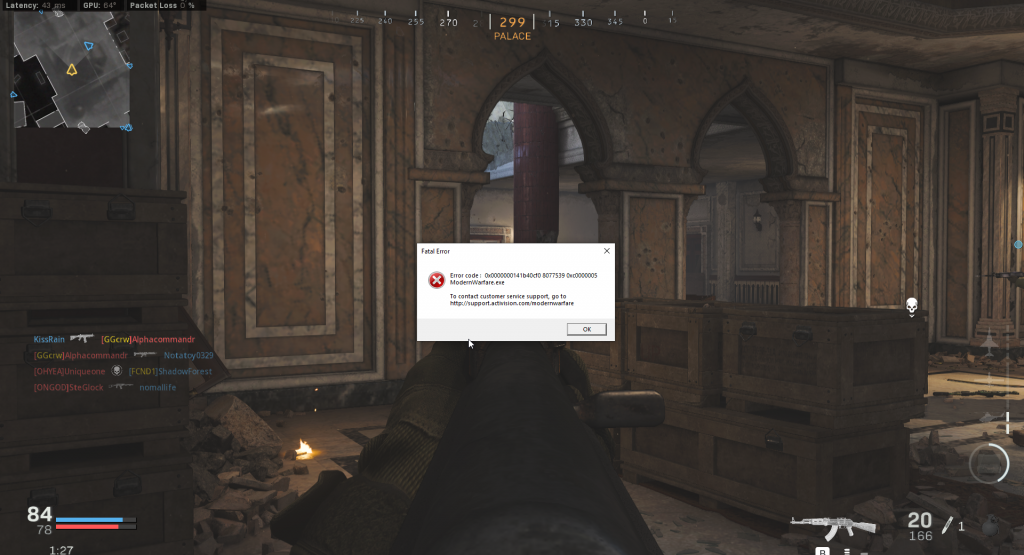 The crash issue is consistent even for players who have upgraded with the latest set of graphics drivers. PC players were flashed with the message "Fatal Error 0x0000000142220c20 8077539 0xc0000005 ModernWarfare.exe" after few minutes into the Warzone session. Some reported error code- "0x0000000141b40d49 8077539 0xc0000005" after every plunder match.
For multiplayer games, there are lots of party crashes. The code surfaces after every third or fourth match. It disbands the party OR kicks the leader, and makes someone else a leader.
This typical error has resurfaced which was patched earlier. Appears to be a seasonal bug that crops up every season.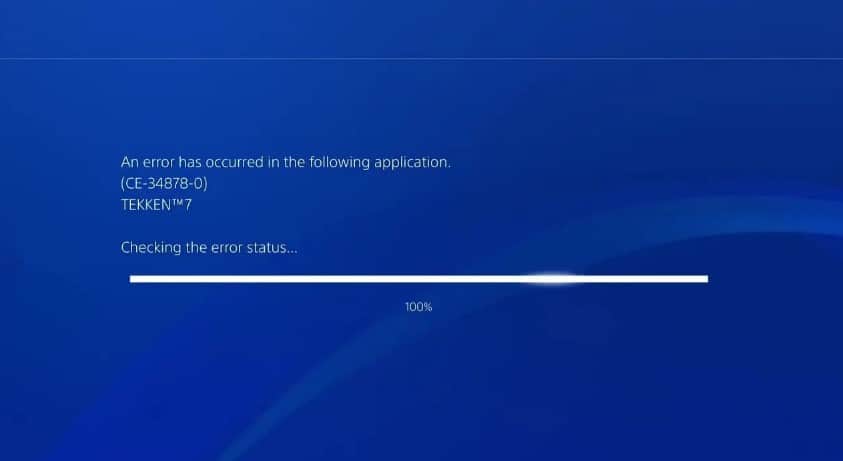 PS4 players on the other hand witnessed an error code- (CE-34878-0) on a blue screen in the background while playing Modern Warfare or Warzone.
There are few workarounds suggested for PC on the basis of past experiences with error code-0xc0000005. One such is to run sfc /scannow command in an admin command prompt. On discovery of corrupt system files repair/reinstall OS. Another one is to play the game's "Safe Mode" and not Windows "Safe Mode". It will tone down the graphics settings but people have reported no crashes. Can Modern Warfare crashes be graphics related?
This week's update of Call of Duty: Warzone and Modern Warfare Season 6 had released the Verdansk subway system. The Season 6 update had gone live on Sept. 28 at 11 PM PT.
An official Microsoft agent at a forum had said about the code – Application Error 0xc0000005 (Access Violation) error is usually caused by your computer not being able to correctly process the files and settings required to run a particular program or installation. However, it cannot be true in Modern Warfare crash issues.
The crash issue has been reported by XBOX players also, although the complaints are few. While playing Modern Warfare on Xbox One X, the game crashes to the home screen when attempting to load into a multiplayer or Warzone game.
The recent Nvidia update has also not been able to resolve the issue. The problem lies in the code which AAA devs are looking into. Around 15 hours ago, they dropped in an official note saying "We're actively investigating an issue where some players are experiencing crashes after the update in Modern Warfare and Warzone. Stay tuned for updates."
It is very difficult to contradict the fact that the quality department of Activision would not have tested all possible scenarios. When it comes to practical hands-on tests, it is just not possible to test every combination of hardware known to man. In a practical scenario, there are myriad possible background processes running with all possible levels of wear on the hardware or OS itself.
There is no clear ETA on their timeline. Although the error "Fatal Error" was patched relatively quickly earlier, so we can positively hope this gets repeated and hope the bug never makes another comeback. However, we'll keep you updated on any progress on the issues.
Update as of 30th September
On September 30, the AAA team released a patch to resolve the crash issue across all platforms. While informing its users, the team said
Update as of 2nd October
However, few gamers continue to face Warzone crashes, constant fps fluctuations from 150fps down to 20fps, and high CPU usage. For them turning off the Nvidia low latency AMD card, with the latest drivers 5700XT/GTX 1070/GTX970/1080TI has not worked. Many are unable to move past the season 6 intro video without the game crashing to dev error 6066/6068.
Some players were adamant enough to make Warzone work. They went to the extent of changing command-line arguments, PC power settings, reinstalling the game, reinstalling the drivers, lower settings, raising settings, and name any. However, COD Season 6 on PC was playable for a few minutes 10 before it conked without giving a message.
The game worked perfectly well before the Season 6 update on the same hardware settings. Gamers never experienced any of these problems before the patch, hence the problem is more to do with Warzone.
If you are still experiencing issues, do let us know in the comment box below!