Microsoft is one of the most prominent players in the technology industry. Widely known for its highly successful Operating System "Windows", Microsoft offers a wide catalog of software and hardware. While the majority may only remember Microsoft for Windows or Microsoft Office which consists of everyday use applications like Word, Powerpoint, Excel, Outlook, etc, the tech giant also has a laptop and tablet segment called Surface.
Although, the Surface series started out as Hybrid laptops but turns out they have also shifted to manufacturing Classic laptops. Since announcing its laptop segment "Surface" for the first time on June 18, 2012, the company has come a long way. Surface laptops tend to offer a vanilla operating system experience while using.
However, for weeks, social media and online forums have been flooded with tales of several Microsoft Surface battery issues that Microsoft Surface tablet users have been experiencing. Many Microsoft Surface device users, it appears, are reporting battery drain, battery not charging, dead, or overheating while charging.
So today we will talk about all possible Microsoft Surface battery issues that have been surfacing the social media, "Microsoft Surface battery issues" and we will also discuss ways to resolve the issues which Surface users are facing such as Surface not charging, Surface multiple battery issues, etc.
Multiple Microsoft Surface Battery Issues
As per the reports, Microsoft Surface users are dealing with multiple battery issues which include a Dead battery (this is a case where the Surface laptop won't charge), Surface battery overheating while charging, Surface device not turning on, Surface battery drain issue, and swollen battery.
Surface Dead Battery Issue
First and foremost, let's talk about the issue where the Surface devices will not charge. It came out of the blue and the device won't charge anymore without any notice or explanation behind the reason. For some, the battery refuses to charge at all, though displaying Charging On.
Replacing the charger with a new one also did not work out consistently. The battery continues to give problems with sometimes charging and sometimes refuses to charge up. The updates also did not help in resolving the Microsoft Surface battery glitch.
Surface Battery Overheating While Charging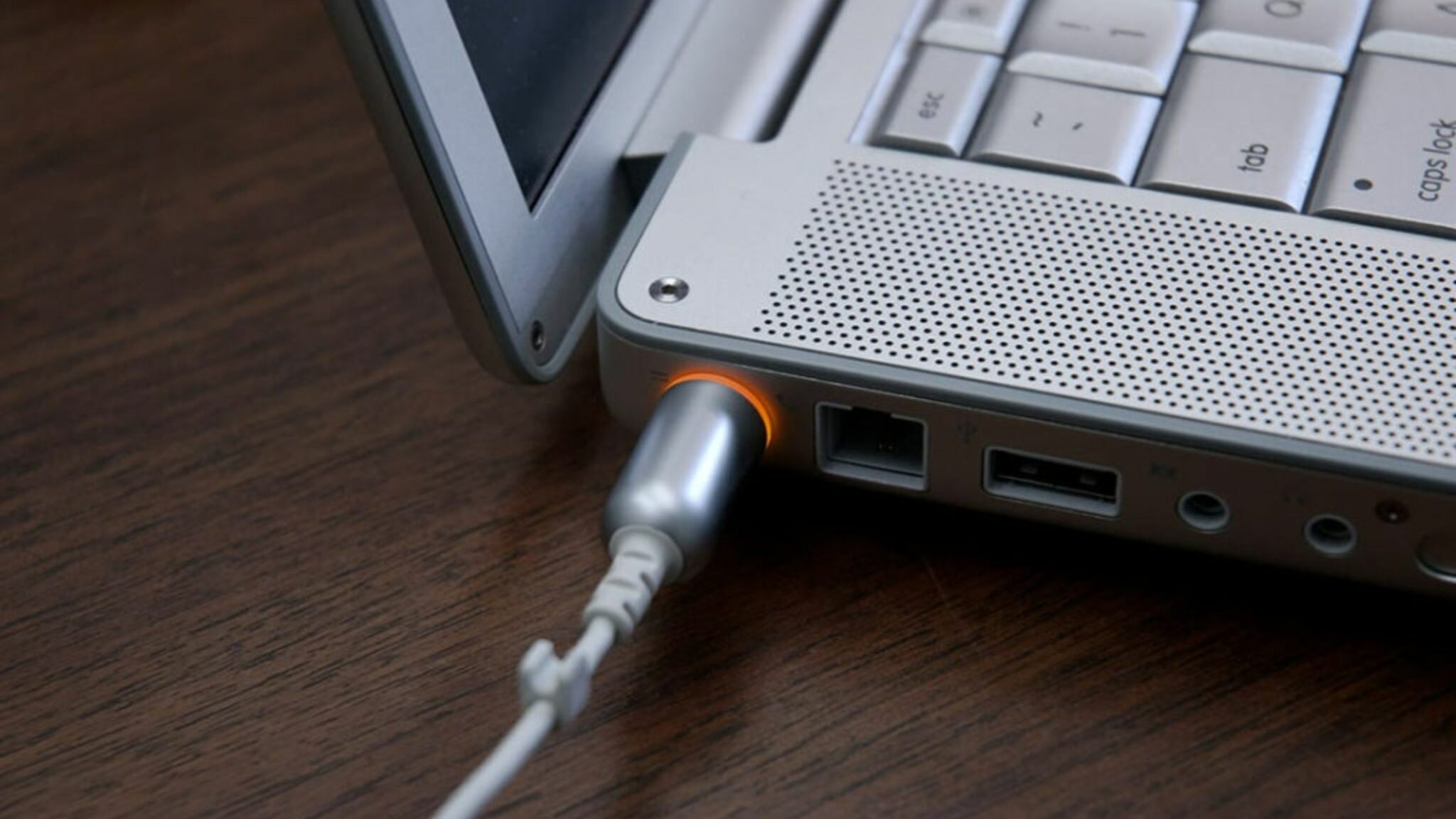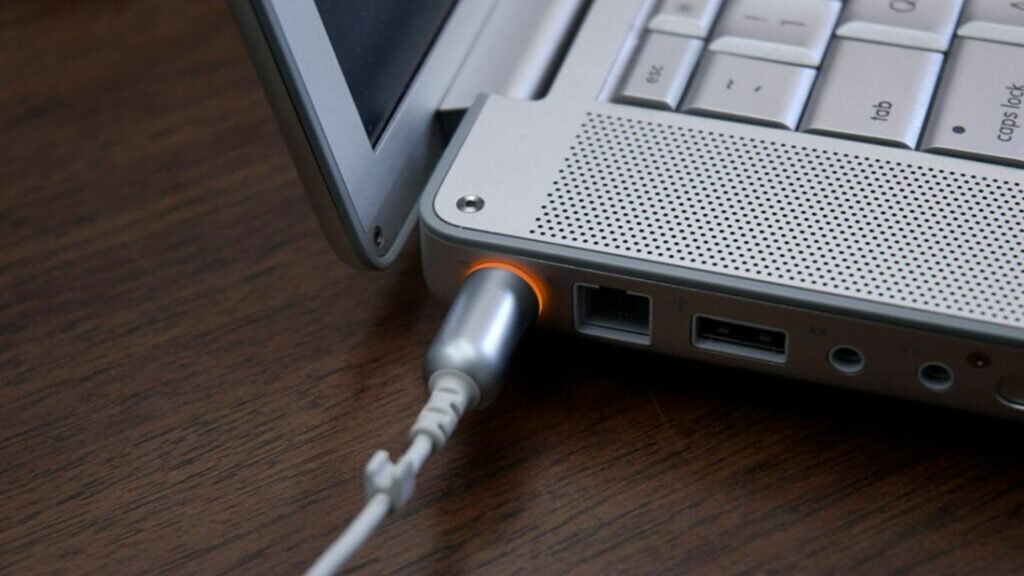 Users have taken to social media to report that their Surface device overheats while charging. Well, this may sound normal. However, this issue can lead to long-term problems, such as lower battery life, and a bloated or dead battery.
Read Also: iPad Mini 6 Charging issue
One of the users of Surface Go claims that the issue persists even while using basic applications like Microsoft Word and MS Excel.
Surface Device Not Turning On
There have also been complaints of people whose Microsoft Surface tablets will not turn on (neither the screen nor the keyboard turn on). The issue appears to occur abruptly. It's definitely one such bug where one may lose their patience.
Surface Battery Drain Issue
Unfortunately, reports of battery draining too quickly are also blazing on social media. One of the reports claims that battery consumption has also increased by 20%-30% per hour.
I am personally watching the battery drain about 20%-30%/hr on 60hz, 50-70% brightness, using 1-3 tabs chome (with accelerated hardware off), adobe reader and word open at the same time. 

Source
Surface Battery Swollen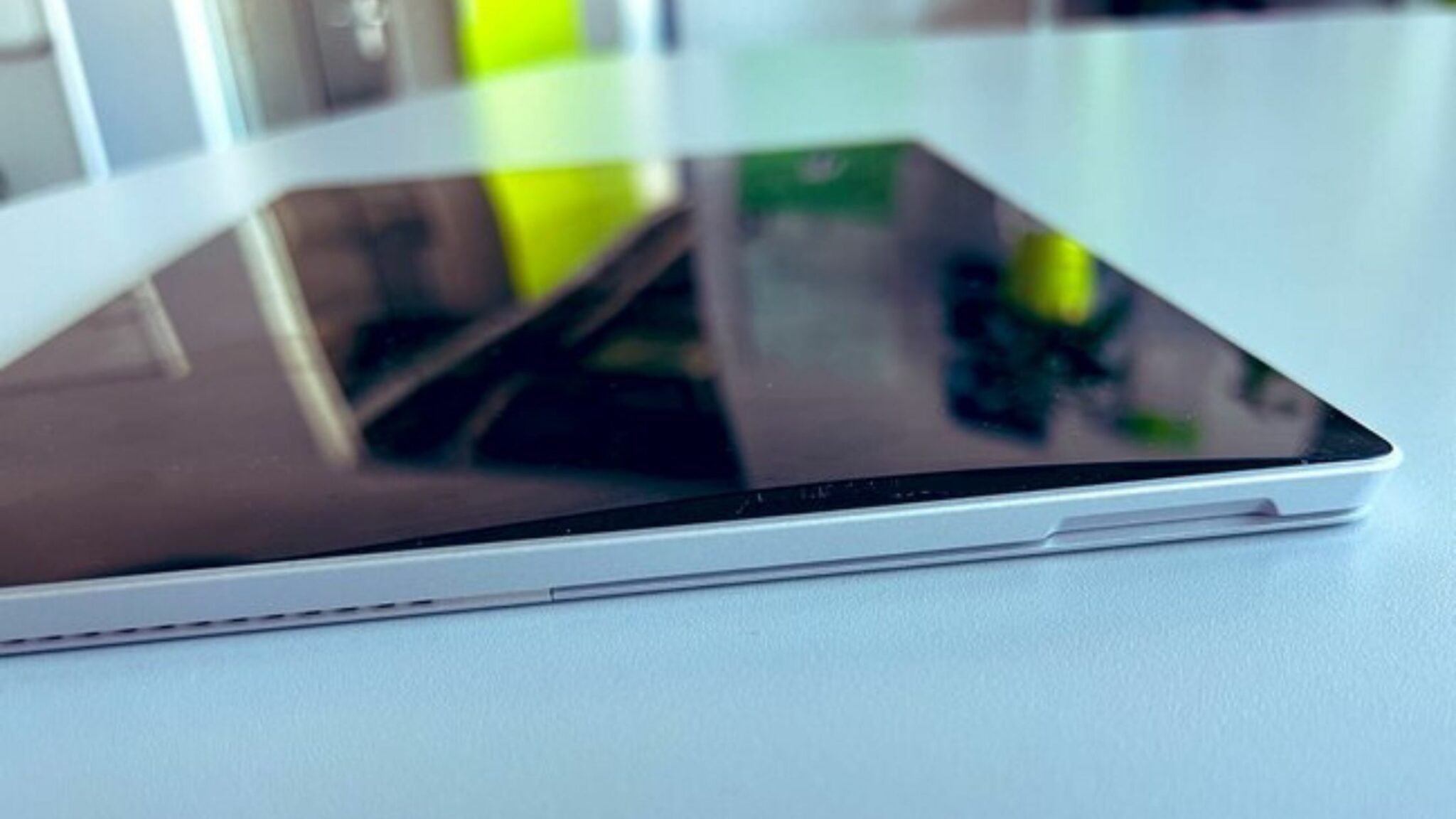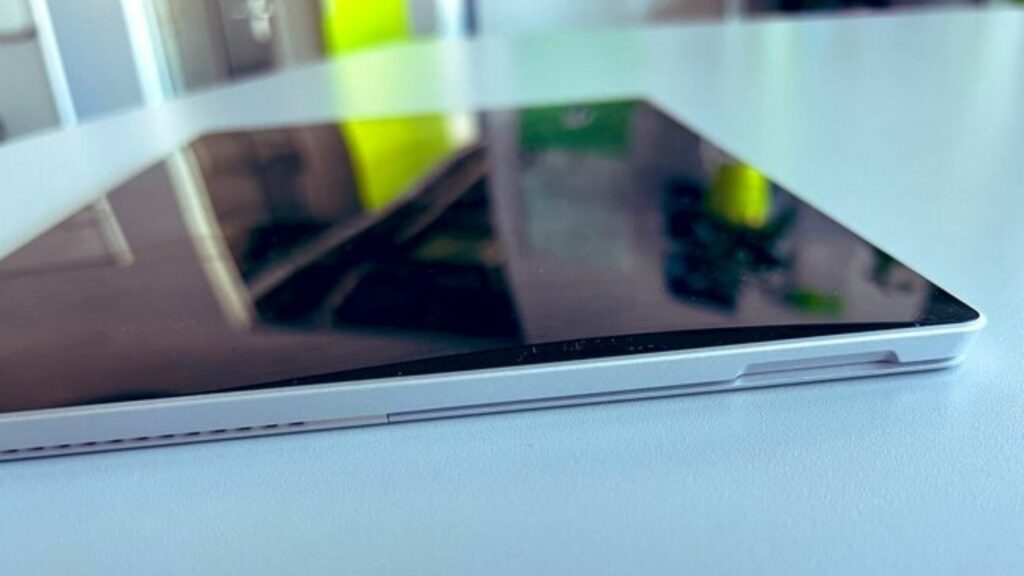 This Microsoft Surface battery issue could be labeled as a byproduct of overheating which ultimately leads to swelling in the Surface device's battery. It causes the Surface devices' batteries to expand, being a potential danger to the user's health. This is the most deadly bug on the list. Therefore, we also request Microsoft to fix this issue at the soonest possible.
How to Fix Multiple Microsoft Surface Battery Issues?
Although, there's no official acknowledgment from Microsoft yet. However, in the meantime, there are a few workarounds that you can try your hands on. We have compiled a list of workarounds that may do the task for you. It's not guaranteed that trying one of these may fix the Microsoft Surface Battery issue for you but it's worth the shot.
Solution 1: If Your Surface Device is Not Charging
The most common reasons for a Surface laptop not charging are all related to the power source. The power supply might be faulty, the connector could be damaged, or the connector could be improperly placed. This issue can also occur if the outlet or surge protector into which the power source is plugged does not have electricity.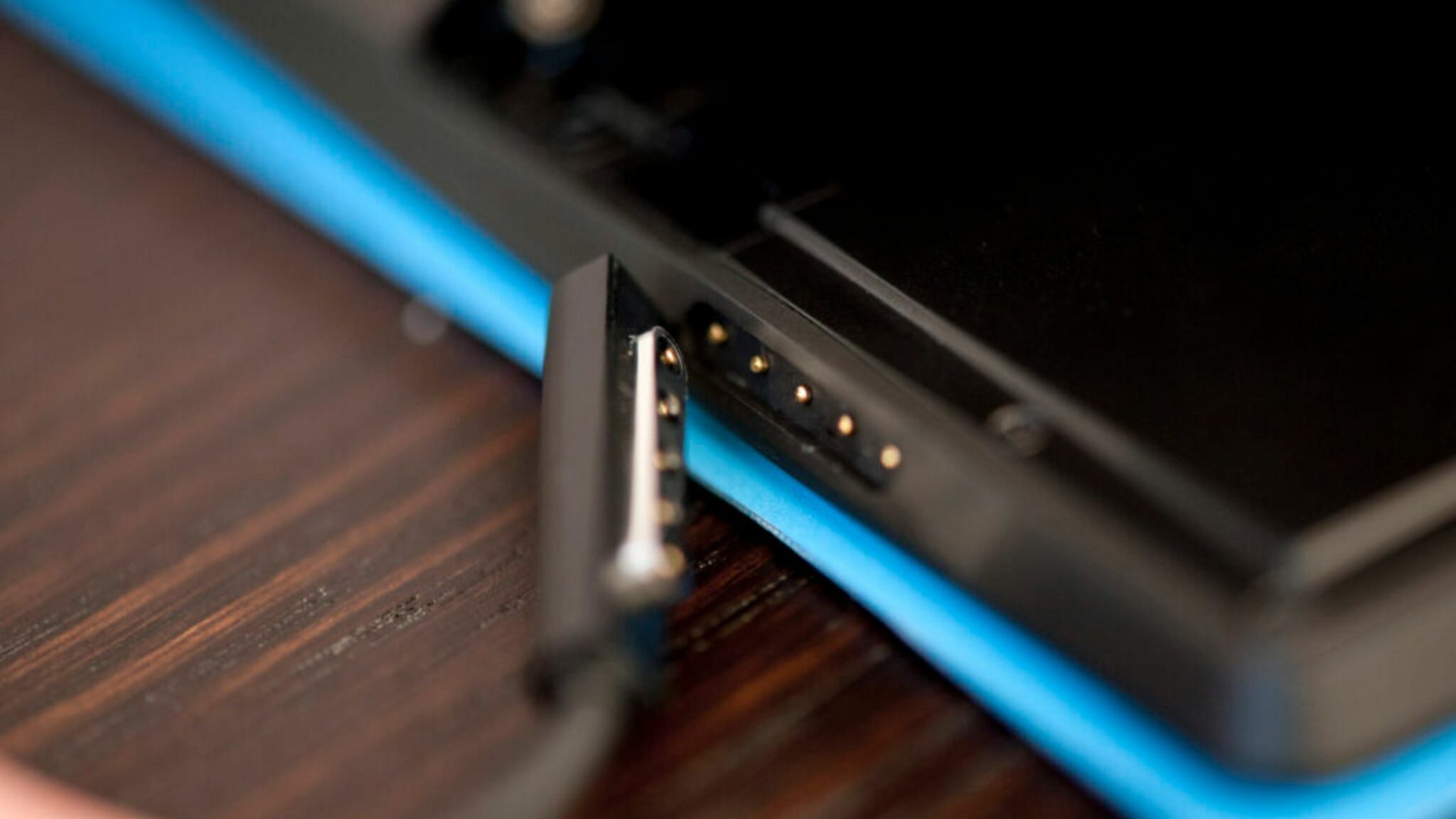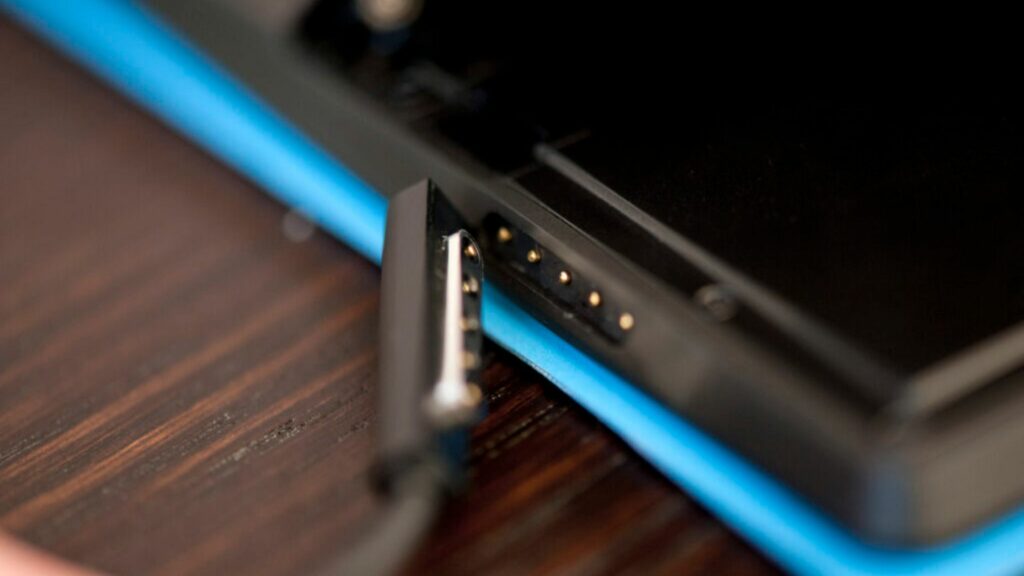 To fix a Surface device that won't charge, inspect the power source, test alternate power strips or outlets, and clean any filthy components.
Check the LED light on your Surface Charger

If the Light is not blinking, it could mean that the charger is not getting a power supply. You may change the charger.
Check the Power Supply on your Surface Charger's USB port
Try plugging in a device if your Surface device charger has a USB port. If the Surface laptop fails to turn on or begin charging, the charger is faulty.
Check if the Power Cable is Faulty or Damaged
The charger may fail to charge your Surface device if the cable is torn or damaged in any way. It may potentially pose a fire risk. Replace the charger and see if it resolves the bug.
Check the Charger Connector for Damage
The Surface laptops have a unique flat magnetic charging connection that can be inserted in two ways. Some have a flat board with connectors on both sides, while others have a row of connectors.
Replace the connector if it is bent, chewed by a child or pet, or damaged in any other way. If the connector is filthy, wipe them with a lint-free cloth and test the Surface laptop to see if it charges.
Reset the Power Supply
Wait at least 10 seconds after disconnecting your Surface device from the power supply and unplug any devices that may have been plugged into the USB port. Then reconnect it and test it to see whether it works.
Solution 2: If Your Surface Device is Overheating While Charging
Microsoft asks Surface users to check for updates and if there's an available update, you should download and install it. This is a basic step to fix any issue. Usually, firmware updates tend to fix minor bugs or issues in the device. Therefore, you can try your hands on this as well. Follow these steps to update your Surface device's software:
Step 1: Run Surface Diagnostic Toolkit and check Windows Update
Step 2: Update drivers and firmware
Inspect the Dust and Ventilation Section
This causes overheating in a very short period of time. Overheating can potentially cause internal component damage, which can be costly. Check the vents to see sure they are not clogged or covered up.
Also, make sure to clean up your Surface device on a regular basis, especially the vent. The device's vent slowly becomes clogged with dust, making it difficult for air to pass through. Even dust reduces fan speed, causing the fan to perform inefficiently. As a result, it is critical to maintaining the Surface Pro clean and dust-free. If you are unable to do so, get it cleaned by professionals on a regular basis. This also improves efficiency and decreases the heating problem.
Check on the Browser you are using
This is a great hack that people usually don't pay much attention to. However, using a specific browser might cause your device to overheat within a short span of time. The same issue was seen some time earlier in Macbook as well. The M2 series was overheating despite having a massive processor. However, changing the browser might weigh less on the CPU and optimize the device's performance. Therefore, it's a must-try.
Solution 3: If Your Surface Device Battery Has Swollen
If a bloated lithium-ion battery is left in your device, it can be exceedingly harmful. It might be punctured, allowing dangerous gases to escape. While you're holding it, a bloated battery might catch fire or explode, causing severe injury. We certainly hope that Microsoft looks into this matter seriously and as soon as possible and provides a resolution as this is one of the most concerning issues.
Summing It Up
Although there is no official acknowledgment of the list of ongoing issues in the Surface devices by the parent company however we believe devs will clearly provide a fix to Microsoft Surface Battery issues in coming patches.
In the meantime, you may try one of the methods to fix the Microsoft Surface Battery issues we have listed above. There is high chance that it will work and fix the issue.
Well, that's all from our side. If you have any other relevant information or if one of these methods worked for you, please let us know in the comment section. Also, if you own a Macbook, make sure to check out, the "Shocking and Unexpected: M2 Macbook Pro Overheating Issue! Here are the reasons and the workarounds"