Kucoin, one of the leading crypto exchange platforms has been hit recently with allegations of leaking out login details of its members. The scammers are using the phone numbers to send out 'Your trading pin is expiring' SMSs. The phishing message has a link embedded and is asking the Kucoin users to visit kucoin-sso.net to update the trading pin. The pin is a security code one sets up and inputs anytime when trying to place an order to buy, sell, or withdraw out to wallet.
The site address is fake and once a Kucoin member clicks on it and enters his details, the spammer collects his confidential details to exploit further to his gains.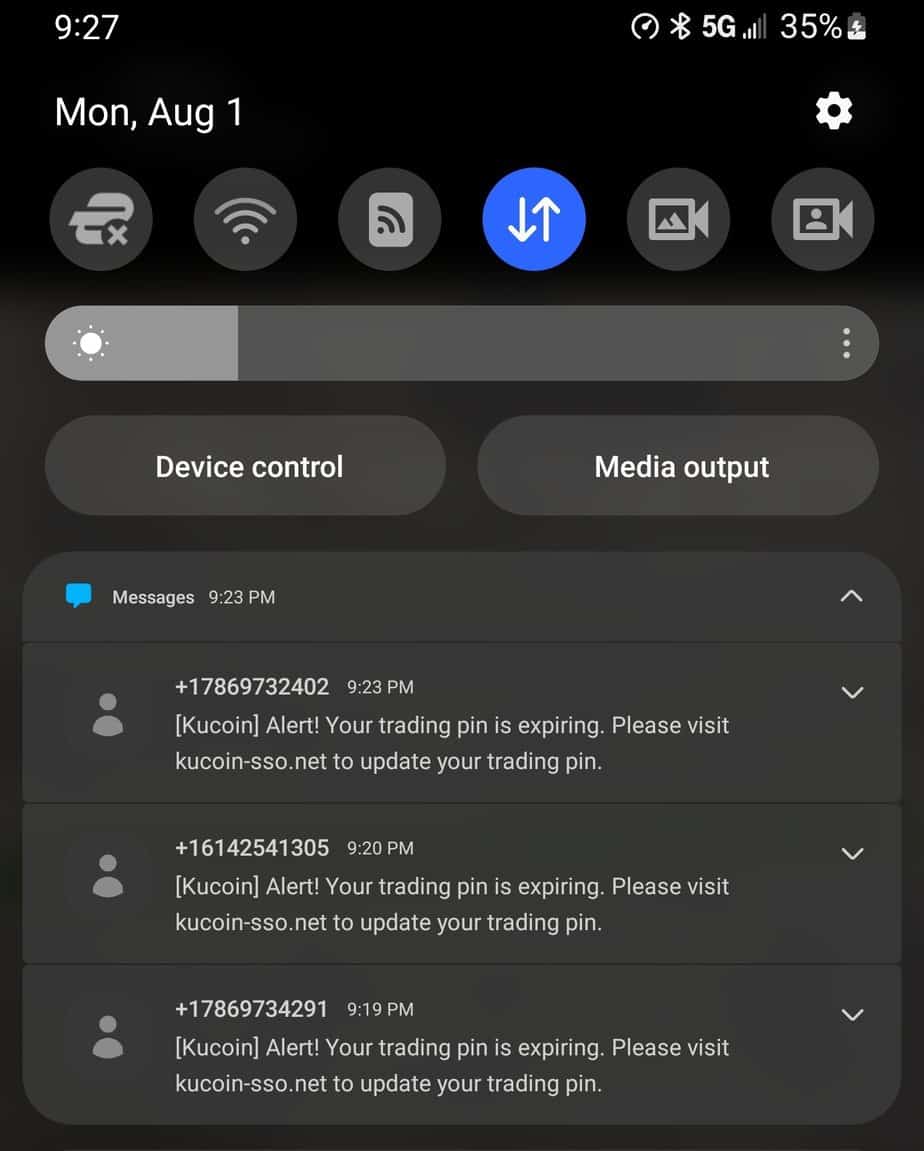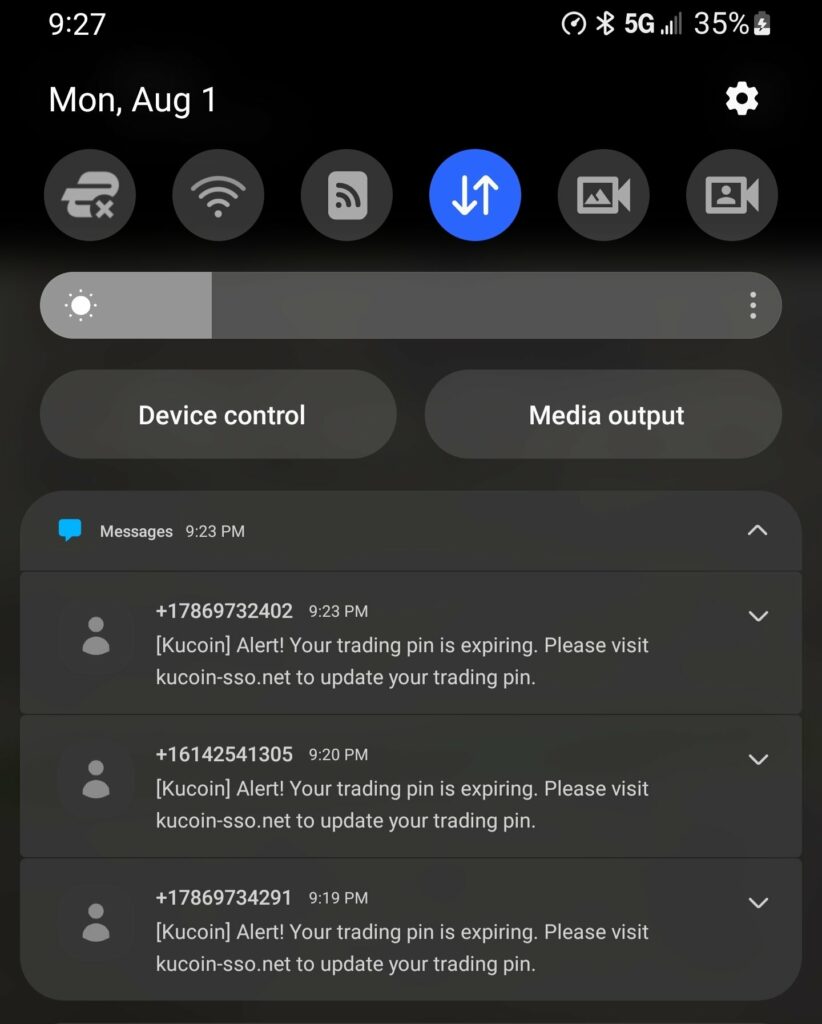 What is troubling most Kucoin users is that the KuCoin 'Your trading pin is expiring' SMS comes from a number registered on KuCoin. The SMS text is coming from the same number that always texts the code to log in. A user has even reported that he got a 'Your trading pin is expiring' SMS on the phone number that he has exclusively used for Kucoin.
Due to this many are claiming that the Kucoin database has been compromised or it has leaked its user's data. Some are even thinking that a sophisticated scamming company or an individual is using the same messaging company that KuCoin employs. The frequency of messages is also troubling many.
Kucoin has been quick to react. Denying their involvement in leaking the mobile data, the crypto exchange platform has started the investigation with its official SMS service provider!
However, KuCoin has released an official statement denying these allegations.
Asking for the trading pin is a really serious issue and one should not open any suspicious link from a text message. To be on the safe side, one should access the account from Kucoin's official App or Web to sign in or do trading.
Though there is no reason for the trading pin to expire. However, in case Kucoin wants its members to renew, it will ask via the App. Be careful everybody and always take your time and think about it before clicking links. Everybody can come up with URL names. Just because it contains Kucoin does not mean it's official. Till then stay tuned to us and share your experience.