Although 5G Standalone (SA) technology has been made available on a restricted number of carriers and devices, currently in the US only T-Mobile provides this service. AT&T has not confirmed yet about its support plans. Initially launched last November, this fast network has been accessible on a few Android devices. However, following years of testing, the latest iOS 16.4 update now also offers this option on iPhones.
Despite this development, some iPhone users have a glitch where they are unable to access the iPhone 5G Standalone option after running the latest iOS 16.4 update released a couple of days ago. On the 5G SA-compatible devices, users reported that the option to enable standalone 5G does not appear in the Voice and Data menu. The toggle option was highly anticipated since 5G SA-related settings in the carrier bundle files on iOS 16.4B1 were detected.
The feature was promised by Apple in iOS 16.4 after extensive tests were done with carrier T-mobile in the US and relevant carriers in other countries.
What is the missing iPhone 5G Standalone toggle issue?
After updating their devices to iOS 16.4, a small fraction of users are now expressing complaints that the 5G SA (Standalone) option to toggle is missing. Despite the fact that this option has been made available on iPhones with the latest update, some users are unable to access it, leading to frustration and confusion.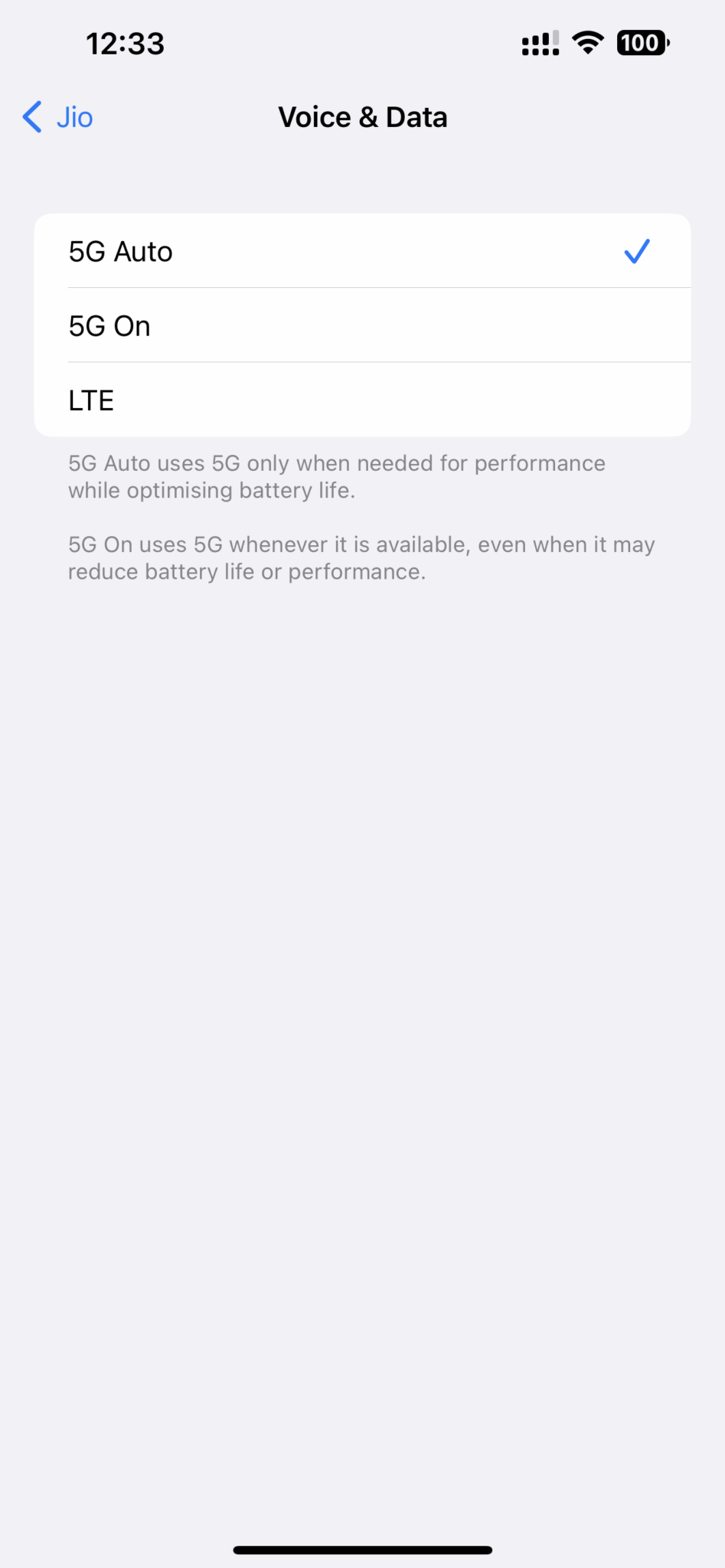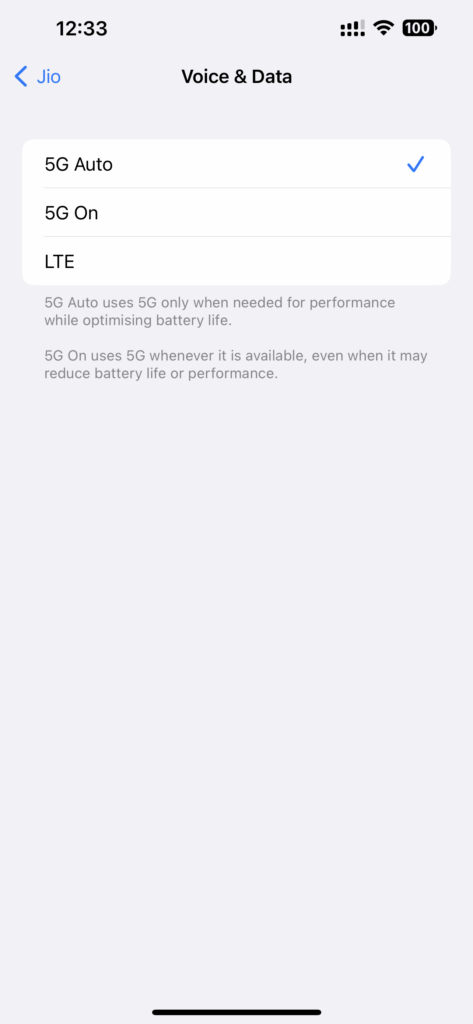 After updating to iOS 16.4 the toggle option of the iPhone 5G Standalone has been found to be disabled or missing. Even on T Mobile, the option is greyed out.
Users based out of India and running SIM on JIO, found that iOS 16.4 update has removed the iPhone 5G standalone option that was available prior to the update.
According to reports, some users are unable to find the 5G SA option visible in the "Voice and Data" or "Mobile Data" categories, leading to frustration and disappointment.
iPhone 5G Standalone feature is available in devices that are equipped with a 5G chip – that is, models launched from the iPhone 12 series. It can be enabled from Settings>cellular>cellular data options>voice & data
iPhone 5G Standalone option has its benefits that include majorly improved latency (faster response time, access to 5G capacity with less battery drain. Speaking in plain terms, if you are in an area without LTE for some reason, but 5G is available, you should still be able to use your phone. Your phone wouldn't have to maintain a higher latency LTE connection for your call.