Instagram Threads, launched recently, provides users with additional ways to enjoy the platform. One notable feature is the interaction generator, Threads Circle, which sets it apart from Twitter Circles.
Instagram Threads, introduced on July 5, adopts a microblogging format similar to Twitter. However, it offers users a chance to engage in creative and unique ways on the platform, as evidenced by the introduction of Circles charts. These charts enable users to showcase their relationships and highlight their inner circles in an innovative manner.
What is Threads Circle on Instagram?
Threads Circle on Instagram is different from Twitter Circles. Threads Circles refer to a third-party website or tool that generates a circle diagram using pictures from user profiles to highlight the individuals you interact with on Instagram Threads.
These generated circle diagrams can be shared with your Instagram friends and followers, showcasing the members of your close circle of friends and online buddies on Threads. It's a way to display your connections and relationships on the platform.
On the other hand, Twitter Circles, as the name suggests, is a feature on Twitter that allows users to share tweets and messages with a select group of Twitter users. It is similar to the "close friends" feature on Instagram, where you can restrict your content visibility to a specific group of people.
How to create a Threads Circle?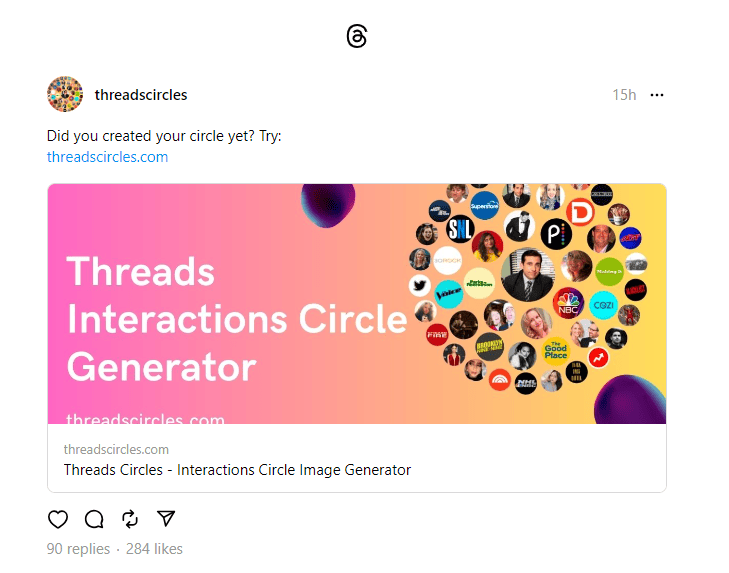 To discover who is in your inner circle on Instagram Threads, you can use the Threads Interaction Circle Generation tool available. Here's how you can do it:
Visit the Threads Interaction Circle Generation website: Go to the website created by software engineers Faruk Çakı and Ömer Gülen.
Enter your Threads username: On the website, enter your Threads username in the provided field.
Generate the circle: Click on the "generate circle" button or similar action to generate the circle diagram.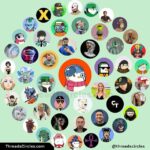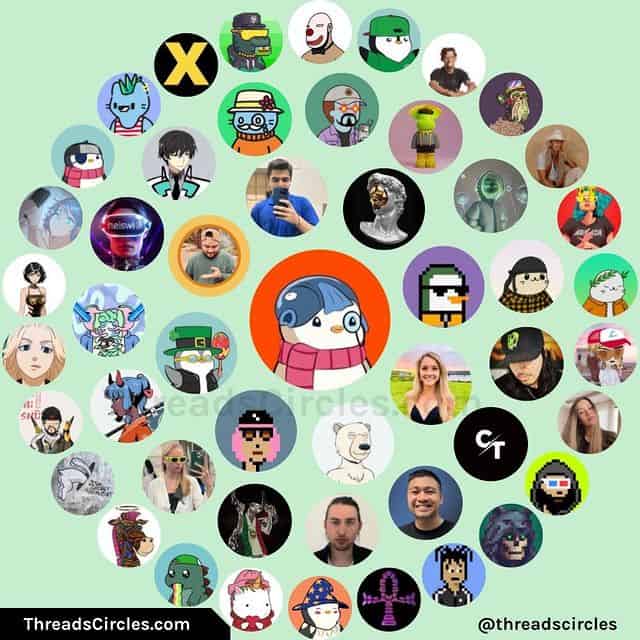 The Threads Interaction Circle Generation tool was developed by Faruk Çakı and Ömer Gülen, drawing inspiration from Twitter Circle and Chirpty. Their aim was to create a Threads interaction circle generator that is not limited by rate limits and logins, while also being completely free to use.
It's important to note that the Threads Circle website and service created by Çakı and Gülen are not affiliated with Threads, Instagram, or Instagram, Inc., and their respective affiliates.
How will Threads Circle compete with Twitter Circle?
There have been reports that Twitter is planning to remove Twitter Circles and introduce improved features like Communities and DM group chat. Elon Musk shared this information, stating that the new features would offer a better way to communicate with close friends on the platform.
According to Musk, Communities is seen as a superior version of Circles. While some users may feel uneasy about the removal of Twitter Circles, Musk's endorsement of Communities suggests that the new features will enhance the user experience.
The switch-up in Twitter's format has generated anticipation among users, as they look forward to the potential improvements and benefits that the new features will bring.