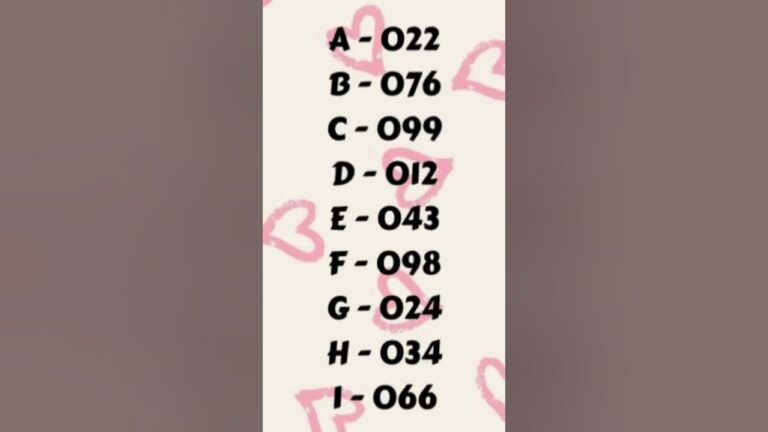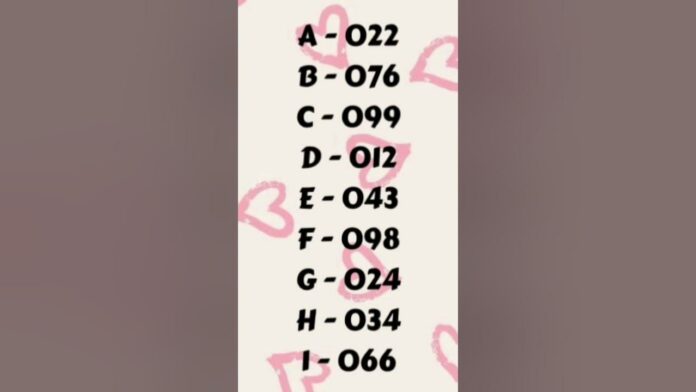 When it comes to viral social media craze en vogue like April's Instagram Notes Number Trend, it can be challenging to determine their exact meaning or origin. However, it's possible that these codes are being used as a way for people to communicate their thoughts or feelings in a more discreet or mysterious manner.
While using codes or shorthand on social media can be a fun way to connect with others and express yourself creatively, it's important to be aware of the potential risks involved. Sharing personal information or conversing with strangers online can put your privacy and safety at risk, so it's essential to use caution and common sense.
April has turned out to be a month of social media crazy generation netizens getting used to codes similar to 'o22' and 'o45'. These alpha-numeric combinations were discovered on Instagram Notes with several shorts and TikTok videos created for them. This trend of secret codes has taken over the world of Instagram and TikTok.
If you're curious about the specific meanings behind these letter-number combinations, it's worth researching or asking around to see if anyone you know has any insights. Just remember to be mindful of your own online presence and take steps to protect your personal information and privacy.
What is Instagram Notes Number Trend?
It appears that these letter-number combinations are being used as a way to express romantic feelings towards someone on social media, particularly on Instagram.
Users create an Instagram Notes Number with a secret code that represents a letter of the alphabet. This code is intended to represent the initial of the user's crush's first name, allowing them to express their interest in a cute and subtle way without giving too much away.
Interestingly, it appears that this trend has also been adopted by those in relationships, who are updating their bios to celebrate their partners using these codes. For instance, the code 'o22' represents the letter 'A', which could be used to express affection for someone with a name like Adam or celebrate a partner named Abi.
Overall, this trend seems like a fun and creative way for users to express their romantic interests on social media, but it's important to keep in mind that sharing personal information online can carry risks. It's always a good idea to exercise caution and protect your privacy, especially when communicating with strangers online.
How to decipher the Secret Instagram Notes Number Codes?
If you're interested in joining in on this latest social media trend, you can participate by selecting one of the codes from the list below and adding it to your profile. Each code corresponds to a different letter of the alphabet, allowing you to express your crush or partner's first initial in a fun and creative way.
The numbers are often used as a way to add emphasis or provide a visual component to the text. The letter "o" is used instead of the number zero to create a distinctive and eye-catching appearance. However, the meaning of these specific numbers may vary depending on the context and the individual using them.
It's unclear who initiated the popular trend of the new alphabet, as it appears to lack any discernible pattern or logic.
Here is the complete list of secret Instagram Notes Number Trends with their corresponding codes:
A – o22
B – o76
C – o99
D – o12
E – o43
F – o98
G – o24
H – o34
I – o66
J – o45
K – o54
L – o84
M – o33
N – o12
O – o89
P – o29
Q – o38
R – o56
S – o23
T – o65
U – o41
V – o74
W – o77
X – o39
Y – o26
Z – o10
Remember to have fun with this Instagram Notes Number trend, but also to use caution and protect your privacy when sharing personal information online.
FAQs on Instagram Notes Number Trend Codes
What does o56 mean on Instagram?
o33 illustrates the letter 'R', which corresponds to Ritchie, Raldeja or Ray
What does o22 mean on Instagram?
o22 corresponds to the alphabet 'A'. If you find anyone using the code "o22" in their social media posts. it can be an indicator that they have a crush on or are dating someone with a name starting with the letter "A", such as Adam, Amy, or Austin.
What does o33 mean on Instagram?
o33 illustrates the letter 'M', which corresponds to Michael, Mini, and Matthew
What does o43 mean on Instagram?
o33 illustrates the letter 'E', which corresponds to Emily and Erick
Is TikTok Numbers Trend similar to Instagram Notes Number Trend?
The trend has also picked up on TikTok too.
The use of numbers such as "o23" and "o77" in TikTok captions, videos, comments, and bios might seem unusual, but it has become a common trend on the platform. The use of these codes in Notes on Instagram has sparked a trend on TikTok as well. Couples and individuals with crushes are sharing their romantic updates on the video-sharing platform, often by including a screenshot of their "o22" or "o33" code in their TikToks. It seems that this trend has truly taken off and is spreading across various social media platforms.