How can I read someone's text messages without their phone? For a guaranteed way to hack text messages, click here now The simple answer is yes for those wondering if this is possible to hack into someone's test messages. Because of the pervasiveness of social media platforms, some parents forbid their children from using them; however, these children cleverly communicate with their peers via text messages.
Some kids even encrypt their text messages with a password, making it difficult for their mom and dad to read them. If your children believe they can outwit you, use the techniques proposed in this post to keep track of the messages your kid(s) send or receive.
How to Use Umobix to Track Your Child's Text Messages
While trying to monitor your child's text messages using a spy app, it is critical to check if the spy app is compatible with the target device before using it. In most cases, it's simpler to keep an eye on an iOS device, iPhones, on the other hand, are difficult to monitor due to Apple's robust security system. However, there are spy apps that have been specifically designed to intercept Apple devices and provide you with all the information you require. Text messages can be intercepted and sent to your phone using spy apps like Flexispy and uMobix. You might not even need to download spy app software to your child's iPhone.
This is because iPhones come with an iCloud account that stores all of the data you could ever need. You only need to know the iCloud account's login credentials. Then, using a spying application, you can compile all of this information into a dashboard that you can view on your computer or mobile phone whenever you want. You can see iMessages, social media chat apps such as Whatsapp, Messenger, Instagram, browser history, and other information about the phone with these spy apps.
How to hack someone's text messages with a number
Follow the steps below to use uMobix to monitor your child's messages.
Create an account with a spying application ( uMobix is my favourite for Androids)
Unlock the phone you want to use.
Install the spy app on the target Android phone.
Follow the instructions that came with the app when you purchased it to update all security settings.
View SMS text messages and more by logging into your control panel.
Can You Peep into Your Spouse's Text Messages?
It's all too easy to feel compelled to spy on your partner, especially if you suspect them of infidelity. In this digital age, there are so many ways to monitor their behaviour, and installing an undetectable app on their phone only takes a minute or two. Who could say no to monitoring their partner's Facebook activity, Whatsapp chats, browsing history, emails, texts, phone calls, and location? Some people cheat on their spouses by ensuring that their partners never see the people they're texting or the types of messages they're sending. They claim to be texting their business partners, but they are actually texting the people with whom they are having affairs. To keep their secret, some people go so far as to deny their partner physical access to their devices.
But denying your partner access to your device might not stop them from monitoring your device as there are cell phone monitoring applications that allow users to see just about everything that happens on another person's phone. You can view SMS messages, Facebook, Instagram, Whatsapp, and even Tinder chats with these apps. You can also view phone call logs, contacts, and other information, as well as track the GPS location.
If your spouse uses an android device, it is important that you know that androids do not instantaneously backup to an iCloud account. This means you'll have to put monitoring software on your spouse's phone. This means that if you want to track or monitor his or her Android phone, you'll need to install an application on it. To do this, you'll obviously need physical access to the device as well as a few minutes of your time.
iPhone, on the other hand, automatically backups the data on the device to an iCloud account. This means, depending on the spy app you decide to use, you might not have to put monitoring software on the phone itself. As a result, if you want to track or monitor your partner's phone, you'll need to install compatible software on it or know his or her iCloud login details. To do this, you might need physical access to the device or use a keylogging feature.
How to Hack Your Girlfriend's Device with Flexispy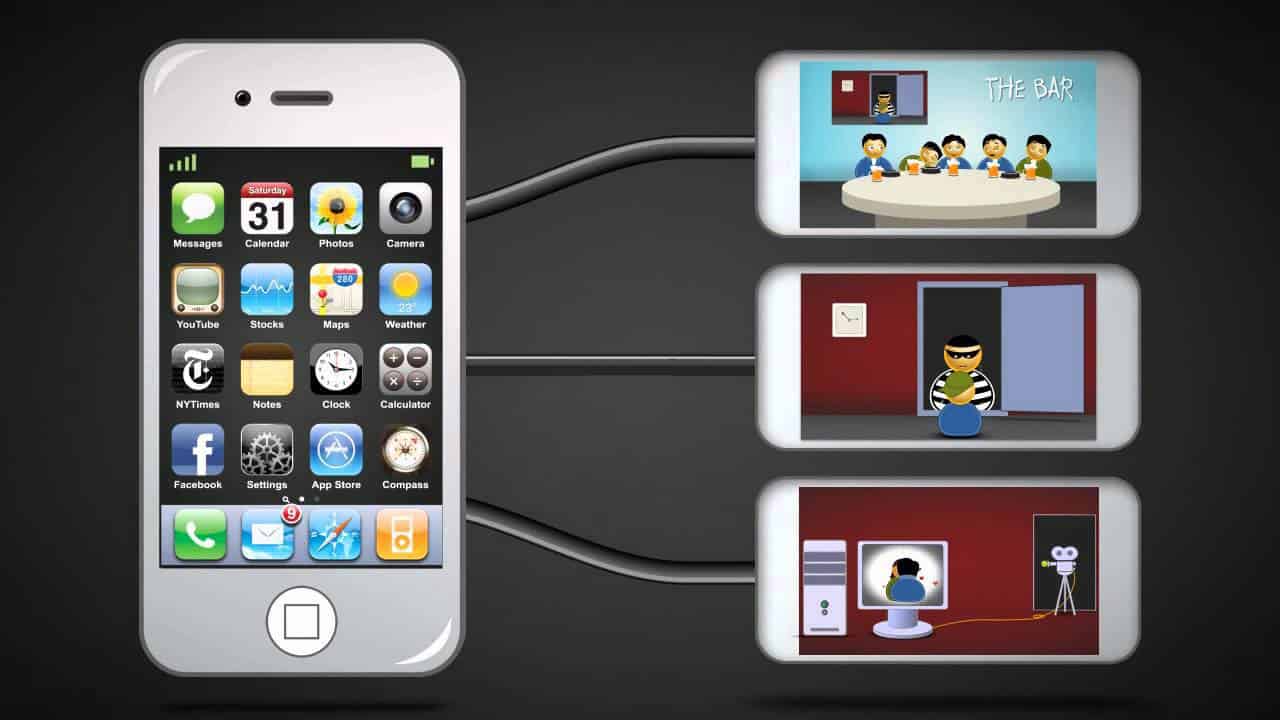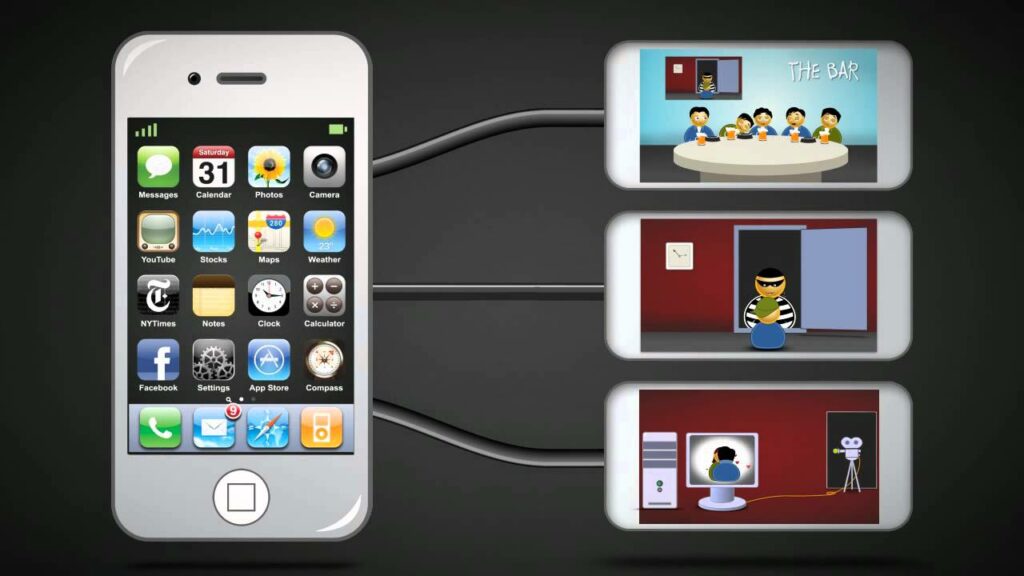 You can use spy apps such as Flexispy to have access to your girlfriend's text messages. Some of these applications even make it possible to forward your boyfriend's messages to your email address. FlexiSPY is the world's biggest monitoring software for PCs, mobile phones, and tablets. This spying software can be used to spy on a computer as well as a cell phone. There is also a mobile viewer application for Android and iPhone on Flexispy. Flexispy provides a simple and convenient method of remote installation. You can use it to keep tabs on your girlfriend's activities. You can monitor her logon and logoff habits, as well as remotely uninstall or disable applications on her device.
How to Know Who Is Sending Messages to Your Wife
If she unexpectedly treats her mobile like the most precious treasure she owns, that's one of the biggest 'wife caught cheating' signs. If your wife is up to something nefarious, she will carry her phone around with her at all times. She won't get up to use the restroom or get a drink from the fridge unless she has her phone in her pocket. If your wife keeps receiving strange looking text messages from an unfamiliar number, you might need to find out what is going on.
Apart from the possibility of her communicating with another man she is cheating with, she might be communicating with someone who is blackmailing her. Also, she might be receiving messages from a fraudster who could be asking her for sensitive information about her bank account and even about your account. You can track your wife's iPhone secretly from an Android phone using a spy app. After you've set up the app, you can use your Android device to access the control panel.
How to hack someone's text messages without access to a phone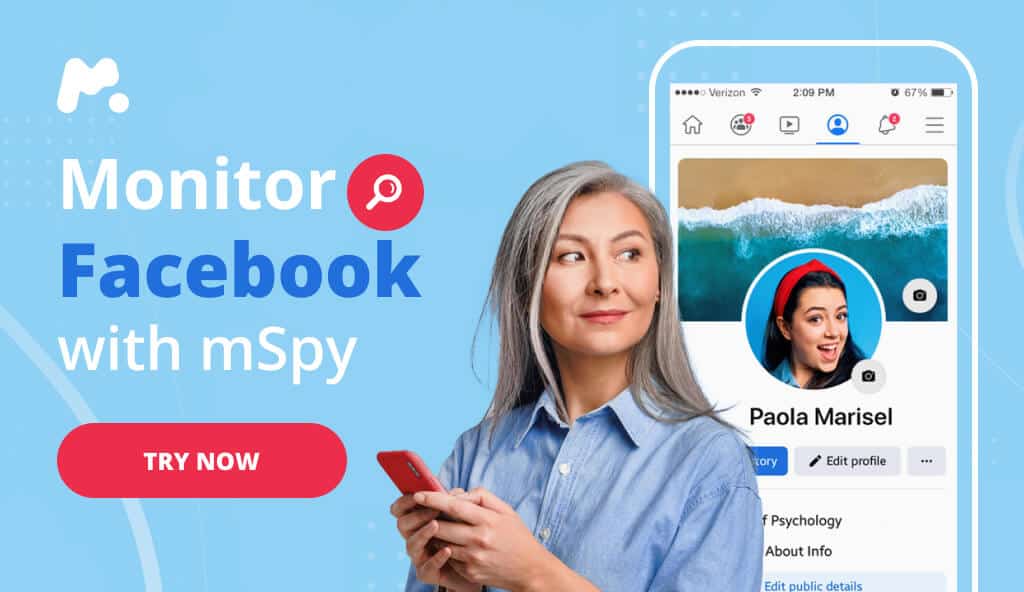 MSpy is a spying app that allows you to keep track of your wife's activities from afar. It allows you to quickly view all of their messages. MSpy also gives you the opportunity to spy on your wife's GPS location on her mobile device. Knowing where she enables you to discover if she lies to you about where she is at a particular time. MSpy is developed in a way that its activities are run in the background. This makes it easy for you to monitor who sends her messages without her knowing you are watching her. In addition to this, every 5 minutes, mSpy provides activity updates for the targeted phone. You can read your incoming and outgoing text messages with this free Android spy app. For example, you can get updates on your wife's whereabouts within a certain amount of time. In addition, you can track and view your wife's live location, mSpy helps you to encrypt and protect your data.
How to gain access to someone's text messages remotely
If you have suspicions about your wife's movements, iKeyMonitor is another simple app to use. Keystrokes, phone calls, website visits, screenshots, and other activities can all be recorded with iKeyMonitor. On Android and iOS devices, iKeyMonitor can prevent the installation of specific apps and games. So, regardless of your wife's mobile device's operating system, you can use iKeyMonitor to monitor her text messages. IKeyMonitor is a free spyware app that allows you to monitor your wife's SMS text messages on her iPhone or Android phone. You can also monitor your wife's WhatsApp messages using iKeyMonitor, which allows you to receive real-time alerts of the messages she receives.
Windows PC and macOS have supported platforms for iKeyMonitor. IKeyMonitor also allows you to take screenshots of mobile activities, such as photos, chat apps, and websites visited on your wife's device, on a regular basis. You can back up contacts on your wife's device with iKeyMonitor.
How to Hack husband's text messages with numbers?
If you consider the possibility of reading your husband's text messages on your phone, you'll need phone spy software to get texts from your husband's phone sent to yours. The Flexispy software gives you real-time access to a wide range of data from your husband's device. Don't just sit in the corner of your room, ruminating on the possibility that your husband is with someone else. Take action and use the spy apps suggested in this article to liberate yourself from ignorance. By logging into an online control panel, you can receive your husband's text messages and his other communications on your phone with Flexispy. You can see almost everything your husband sees through this control panel.
Facebook messages, Snapchats, photos, call logs, contacts, and location tracking are all included. You'll need a surveillance app like Flexispy or uMobix to have texts from an iPhone sent to yours. If he has an iPhone, you'll also need his iCloud credentials. After these, all of your husband's data will be downloaded to your control panel once you enter his credentials.
XNSPY is also one of the safest mobile apps which help you to monitor the text messages on your husband's cell phone or tablet. XNSPY is a spy app which allows you to remotely check the call logs and contact lists of your husband. It's good to be aware of the activities going on in your husband's activities to avoid hearing it from others. XNSPY spy app helps you to record and listen to your spouse's phone recordings. XNSPY also allows you to check your spouse's location on the map. The supported platforms on XNSPY are Android, iPhone and macOS. Also, the Keylogger feature of XNSPY helps you to monitor keystrokes from an instant messaging app. With XNSPY, you can spy on your spouse's text messages and keeps track of which sites your spouse recently visited. XNSPY also offers valuable after-sales service with a helpful customer support team.
How to Hack into spouse's text messages?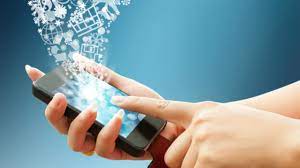 Women are exceptional at keeping secrets. Some men and women are so skilled at deceiving their wives or husbands that they can make a conversation with the person with whom they are cheating sound like a harmless catch-up with an old friend. If you suspect your man or woman of wrongdoing, it's time to check his or her text messages with Flexispy or uMobix. If he or she can change his or her tone on a phone call in order to deceive you, it would not be that easy to do the same with text messages. If your wife uses an iPhone you can have texts from her iPhone sent to yours by using a surveillance app like uMobix. You will need her iCloud credentials to be able to do this successfully. Once you enter her user's credentials all of his or her data will be downloaded to your control panel.
What if your partner uses an android device?
To have texts from your husband's or wife's Android device sent to your phone you also require an app like uMobix. Please note that android devices require installing the mobile phone spy app on the phone you want to monitor. This means you will need to have access to the phone for some minutes. You will also need to know his or her pass code to unlock the phone. On the bright side, after the app is installed it can be hidden. So you don't have to worry about getting caught.
Installing the software is usually the most difficult part of this process. Most cheating men and women just don't let their phones out of their sight for that long. You can only intercept text messages without installing software if you have an iPhone. You can access the phone's data without ever touching it because it's all stored in the iCloud. The iCloud account login ID and password are all that is required.
Recommended: New method people are using to hack text messages
How Do You See Who Your Boyfriend is Sending Messages To?
Do you have any doubts about your boyfriend's loyalty? Do you find yourself wondering, "How can I catch my boyfriend cheating?" regularly? Do you have the impression that there's another woman in the picture? It can be mentally and emotionally draining to have these suspicions. Worse, you might not even be sure if your gut instinct is correct. So, if you don't want to ask him, how do you find out the truth? Here is a good solution for you. You can get the answers to all of your questions in a matter of minutes using the spy apps recommended in this article. There are methods through which you can see almost everything on your boyfriend's phone without having to touch it. Some ladies prefer to use the same type of device used by their boyfriends. This is because some identical devices can be synchronized and easily linked.
Also, if you're on the same phone plan, it's one of the simplest. Text message history is kept by companies like "Verizon" for all of the phones on your account. You can find them by signing into your account and looking in the "Usage" section. A major limitation of this method is that you won't be able to see what's written in your boyfriend's text messages. You'll be able to see who he's texting and when the message was sent or received, though.
It used to be fairly simple to set up text forwarding on iPhones and Androids, but these days, mobile device manufacturers have made it more difficult. Even if there are apps that will allow you to do this, they will almost always charge you.
In conclusion, using Spy Phone Apps is the most effective way to monitor the text messages of a person. These are spy software tools that allow you to track all of a device's incoming and outgoing phone calls, SMS messages, and GPS locations. Spy Apps also aid in the tracking of social media activities on applications such as Facebook, WhatsApp, Snapchat, Twitter, and others.
These phone tracker apps include a powerful and accurate GPS tracker that allows you to track the location of your spouse's phone in real-time. Some of these spy apps include; FlexiSpy, mSpy, uMobix, ClevGuard, Hoverwatch and MobileSpy. Spy apps are completely safe to use. The privacy of subscribers is a top priority for the apps listed in this article. They also ensure that the target owner's information does not fall into the wrong hands. The phone Spy Applications allows users to monitor the target device's inbound and outbound phone calls, SMS, GPS locations, and messages. It also allows users to monitor apps like Facebook, WhatsApp, and Snapchat.