Whenever a software release happens either a hot patch or a major one, there are bound to be new bugs and reopening of older issues. With the Google app being omnipresent in a majority of devices, it is all the more difficult for devs to envisage and test all possible scenarios. The recent Google app and Google Play Services update has found many complaints so far.
Recently, many users are reporting abnormal battery drain and even overheating on their smartphones. The fingers this time are pointing towards the Google app update released on 24th September on a stable branch. It was easy for users to zero down on the latest Google app update because there have been no major software updates on their phones during the observation period.
Users are complaining about the Google app together with Google Play Services are eating up the battery and making it hot. We are talking about the beta 5 version released to the stable branch recently. The worse part is that the same does not get reflected in the power usage graphs. Users are complaining that they have neither logged into their Google account nor changed any settings.
The abnormal battery drain is more noticeable while in the standby state. Users are reporting a drastic drop in battery usage. Pre September 24th Google App beta update, one used to get about a day of use and post the update one is left with about 4 hours.
Check out the stats shared by a Reddit user – u/dawpoed. Maybe you can also resonate with them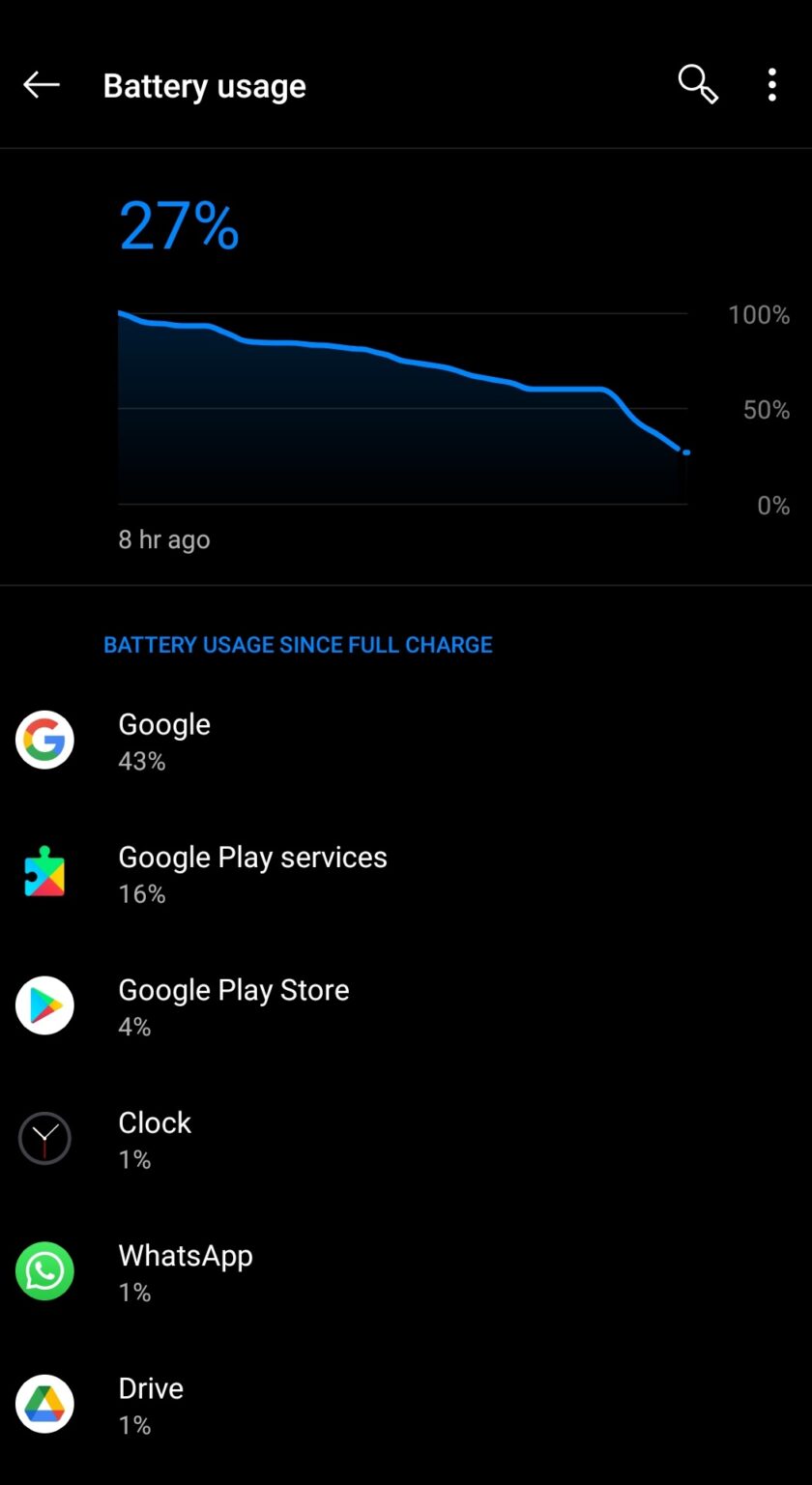 Users have tried troubleshooting at their ends with alternatives like force stop Google App, clearing Google App cache as well as Google Play Services App and the standard restart the device before/after clearing the cache. Needless to say that these actions have to be done multiple times which gets annoying for anyone. For some, uninstalling the update and switching off auto-update has not helped so far. The app continues to run in auto-update mode every morning.
Temporary Workaround to Battery Drain and Overheat
A temporary workaround to the issue is to uninstall the Google app or disable it. However, users are reporting that it doesn't work perfectly. The app somehow gets updated again even after unchecking getting automatic updates for it.
Another tried one by experienced users is to uninstall the updates, disable Google Play auto-update over WiFi. After doing all that, update the Google app again to the last non-beta stable version. Or one can even install Google Go, a lighter version of the Google app.
Google has noticed the issue but has not given an ETA to it. Hopefully, it will release a hot patch soon!
Thank you for reporting this issue. We appreciate your patience as we work to resolve it as quickly as we can.
Minhaj K
Share with us how you handled the battery drain and overheating issue.