In Star Citizen, the economy works with AUEC, which is the official currency of the game. You require AUEC to buy equipment, ships, and other stuff from vendors across the game map. Earning AUEC is very difficult, especially for those who are new to Star Citizen, but this guide features the fastest ways to make money in Star Citizen.
Even with these methods, you still need to grind and grind a lot. If you want to bypass the usual grinding, simply Buy Star Citizen Uec. Instead of sticking with these money-making methods, experiment with new techniques to keep yourself busy. If you stick to these methods only, you will surely get bored after some time.
Story Missions
Compared to other ways, story missions are the best way, and it works in most cases. Missions are the essence of Star Citizen. You can find and take new missions from the in-game computer known as mobiGlas. There is a separate section for story missions on the mobiGlas.
You should keep an eye on the mobiGlas for new missions and select missions according to your needs. Mostly, missions that pay a good amount are very difficult. As soon as you complete the mission, you will get the AUEC. Various missions are available such as bounty hunting missions and destruction missions. If you are a detective, you can take special investigation missions to investigate special events in the universe.
The number of available missions increases as you progress in the game. Begin by completing easy missions. Delivery missions are the best, as you don't have to risk anything at all. The reward for special investigation missions is very good, but you can get attacked by enemies. Bounty missions are very difficult, and chances are that you can die while doing these missions. You need a pretty good attacking ship and equipment to deal with these bounty missions.
For multiplayer mode, shared missions are available that you can play with your friends. These are online missions, and you have to pay a small fee before taking them.
Resource Mining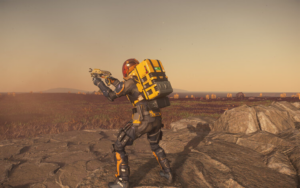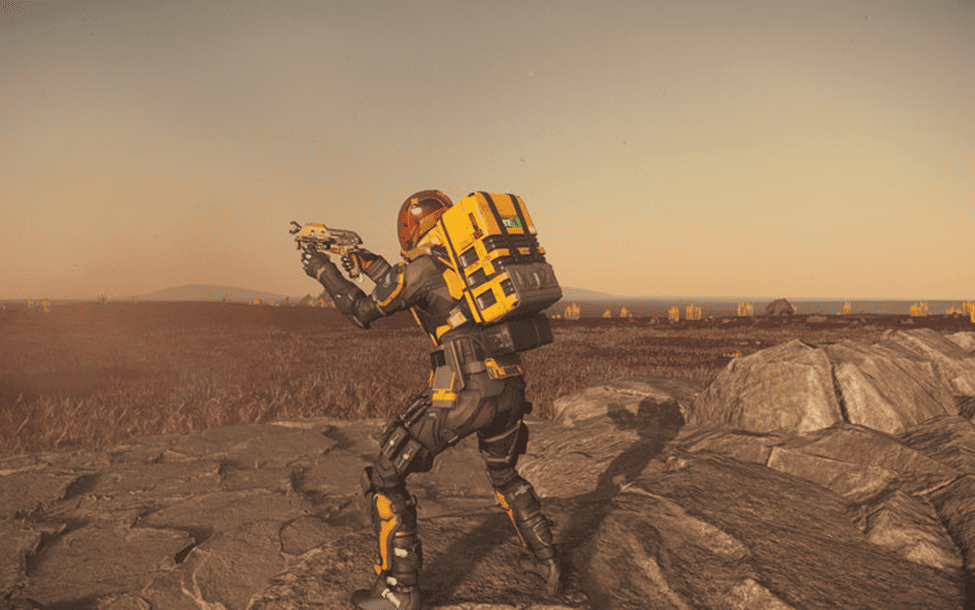 Mining doesn't require you to complete any missions, and you will be your boss. The universe of Star Citizen is very big, and it is filled with various resources. You have to extract these resources with special ships. After you extract these resources, you have to refine them before you can finally sell them in the market.
Mining ships can mine resources at a pretty good speed, but they are very costly. The mining accuracy of these ships is also very great. Some high-costing resources are very fragile, and you have to handle them with extreme care. If they break down, they aren't worth anything at all. For beginner mining, you can use your hands only.
There is a ship renting system in Star Citizen that enables you to own a ship for a limited time. You can pay a few thousand AUEC and quickly mine a good amount of resources in a short time. You can stay on the surface of the planet and mine resources or go underground for better resources. With these mining ships, you don't have to go out and can control the whole mining process from the cockpit alone.
In sub-surface mining, you have to go down into caves and other structures below the ground. If you don't have any idea about mining ships, Prospector is a very good option for you. Some other mining ships in Star Citizen include ARGO Mole and RSI Orion. These ships have a pretty good storage capacity, helping you keep refined resources with yourself until you reach a good market.
Some mining ships require various crew members. You need to be consistent with the mining to make good money. Don't forget to invest in a good mining ship for long-term mining.
Item Trading
This money-making method requires AUEC to work. If you have the amount, this method is very easy. You can travel the universe and buy items from marketplaces where the prices are low and sell them to marketplaces where the prices are very high. Your profit will depend on the prices of the items.
The profit will be high for big items, but you first have to invest big. For inexpensive items, the profit won't be that high. There are some risks in the trading process, such as ship crashes. If you crash land a ship, you will lose all the items. Smuggling is the second option, but it is illegal, so law enforcement agencies will try to catch you.
Become a Fighter
This method requires fighting, and it is very profitable. Both beginners and pro players can opt for this method. After finalizing the decision, invest in a widow drug lab. There is no restriction on how many missions you can take at a time. Fighting has its perks and disadvantages, but you will need some time to improve your skills and get good at it.
Invest in cargo ships
Cargo running is a full fledge business in Star Citizen, and you can earn AUEC while doing this. The cargo capacity of the ship plays an important. With a ship of good cargo capacity, you can quickly make a lot of money. Rent a cargo ship if you don't have money to invest in a new ship. These specialized ships will boost your earnings from cargo-hauling missions.
Complete various missions at a time
The game enables players to take and complete multiple missions at a time. More missions mean better earnings that will enable you to decide your future role in Star Citizen. You can buy a good ship to explore the vast universe with all that money. MMOpixel features AUEC and ships for Star Citizen at a good price. Try to decide a route for your trip to complete various missions while spending less money on fuel. This method requires some high-level planning, and you have to learn a lot of basics of Star Citizen.