Hardcore and casual gamers alike are going to put their machines through a lot. It stands to reason that, over time, controllers and consoles are going to get pretty dusty! However, did you know that game consoles can also be gross hives for all kinds of bacteria?
Now – there are bacteria all around us – meaning some germ build-up is perfectly healthy. However, over time, your PlayStation, Xbox, and Switch are all going to breed bacteria. Research published by Betway online casino shows that our consoles are 3x more bacteria-ridden than our toilet seats!
That's a pretty grim fact. However, there are ways to keep your consoles clean, and there are many more reasons you should.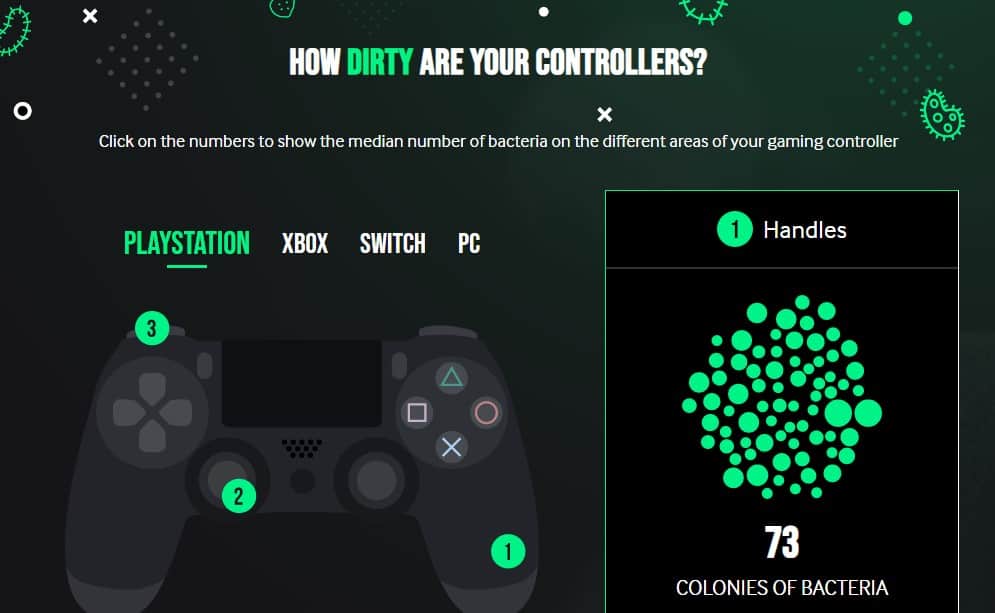 Why Clean Your Consoles?
The number one reason for cleaning down your gaming tech is that avoiding a clean-down is just unpleasant. Over time, various spit particles, hair, and dust are going to build up. Yes – much of this comes from you and is perfectly common. However, a few bacterial 'buddies' could cause health issues later on if you don't sort them out.
For example, what if your console is a hive for mould? It might not be likely much of the time but breathing in mould spores is a ticket to illness. Plus, some bacterial strains live on controllers that could cause infections if they get anywhere sensitive.
Naturally, common sense is going to prevail here. However, cleaning down your consoles and controllers properly should be part of that common sense!
What Do You Need to Start Cleaning?
Generally, the exact products you can use on sensitive hardware will vary from hardware to hardware. However, the ideal rule of thumb is to avoid anything containing bleach or anything that is borderline corrosive.
It's good to try and dust your consoles at least once in a while. Even better, you may wish to invest in some dust covers. That'll help to keep nasty build-up from emerging over the weeks and months. However, do also stock up on wipes, too, as you can use non-bleach antibacterial formulae to clean down your controllers and pads.
Also, do make sure to invest in baby buds as well as a can of compressed air. You'll need baby buds to get into the finer nooks and crannies of your controllers. The atmosphere, meanwhile, is going to help you blast away any clumps of dust on, say, your keyboard. Or you could use it to gently clear out any impacted dust on the insides of your consoles.
A Word of Warning
Yes – cleaning your consoles is vital if you want to keep healthy and if you want to avoid gross controllers! However, do always make sure you check warranty conditions for your systems. If you choose to take a screwdriver to your Xbox, Microsoft may not be happy to cover you for breakage.
It's good to keep your consoles clean. It doesn't take much effort, either!