Gaming phones have rapidly progressed, boasting their super-fast processors, sharp graphics, and smooth operating systems, all in a tiny frame.
Modern-day smartphones can provide a game experience as good as one would have on a computer, laptop, or console.
Playing games on mobile devices became widely popular ever since the age-old Nokia 3310 managed to hook people for hours playing Snake Xenzia. Since, mobile gaming has grown to make up 57% of the entire gaming industry, according to recent statistics. Nowadays, even a mainstream flagship smartphone can potentially double as a great game running device. This does not put any dent in the value a true gamer's smartphone brings to the table.
The types of gaming supported by phones
Mobile devices are adaptive enough to accommodate several types of activities, from iGaming platforms to massively multiplayer or social games.
Let's check out some of the best high-performance game-running smartphones of 2022 with mind-boggling specifications and features.
1. Asus ROG Phone 5s
The Asus ROG Phone 5s (an updated version of the Asus ROG Phone 5) tops the line-up of the best gaming phones of 2022.
It garnered wide popularity for its super-smooth AMOLED screen, excellent speakers, and extended battery life powered by 65W charging.
The device comes with the overclocked Snapdragon 888+ chipset and a touch sampling rate of 360Hz. Asus ROG Phone 5s is available in three configurations:
16/512GB, for  €1000
12/512 GB, for €1100
18/512 GB, for €1300
The superbly stylish design and the presence of Air Triggers further add to the device's competitive advantage. However, the clunky and heavy design can be a downside to playing games, for long hours.
2. Nubia Red Magic 7
The Nubia Red Magic 7 is presently one of the fastest smartphones in the market.
The Red Magic series manufactured by the ZTE subsidiary, Nubia, can potentially give its rival, the ROG Phone, a serious run for the money. The device has a 6.8-inch AMOLED display with a 165Hz refresh rate and 12GB RAM. Nubia Red Magic 7 includes an active cooling system with a fan inside the phone and the latest Snapdragon 8 Gen 1 processor.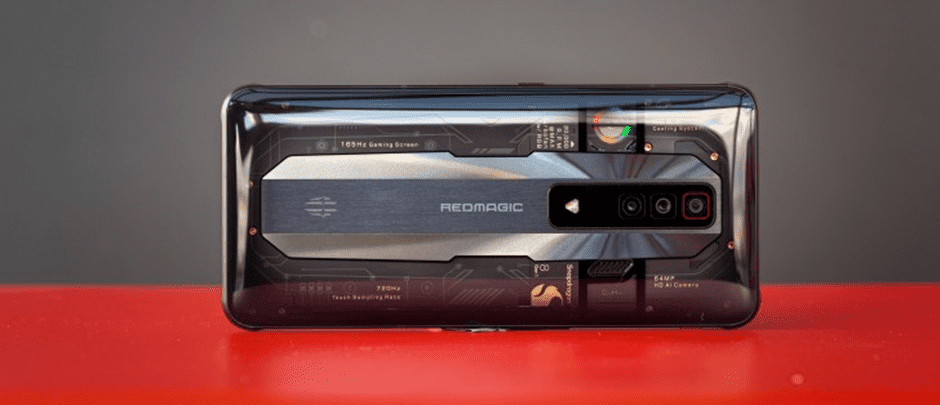 The main selling point of this device lies in its price. Where flagship devices require you to spend thousands of dollars, the Nubia Red Magic 7 only costs €522.
However, the cheap phone comes with a cost: no wireless charging feature, no water or dust resistance and no SD card slot.
3. iPhone 13 Pro Max
The iPhone 13 Pro Max is undoubtedly the best gaming phone in the iPhone line-up. It can potentially overpower the best Android smartphones in many scenarios.
The super-powerful A15 Bionic chipset makes the iPhone 13 Pro Max more potent than any competition in the current smartphone market.
Combine this with the 6.7-inch 120Hz OLED display and 1TB storage, and you can run any mobile game in its highest settings with ease.
4. Lenovo Legion Phone Duel 2
Lenovo Legion Phone Duel 2 is an upcoming smartphone that has kept many eyes set on it.
The phone will release in Europe in May 2022. It includes a sizeable 6.92-inch 144Hz AMOLED display and a Snapdragon 888 processor.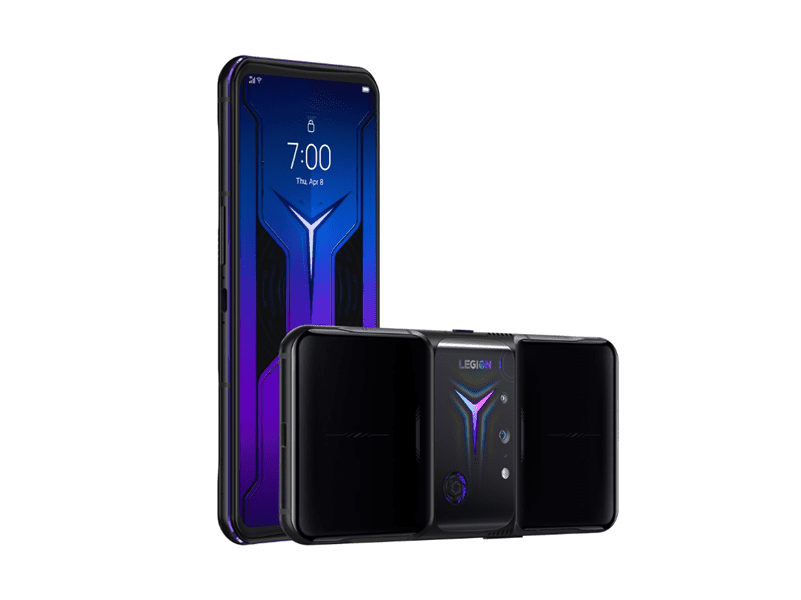 The Duel 2 supports up to 18GB of RAM, comes with Air Trigger-like mappable sensors, and a pop-up face am which can be used for streaming. Dual built-in cooling fans and dual front speakers make the device a great buy. You can even charge the phone simultaneously via its two USB ports within 30 minutes.
The starting price of the Lenovo Legion Phone Duel 2 is €799, making it an accessible purchase for enthusiasts.
5. Xiaomi Black Shark 4
The best gaming smartphone that can deliver excellent performance without requiring you to spend too much is the Xiaomi Black Shark 4.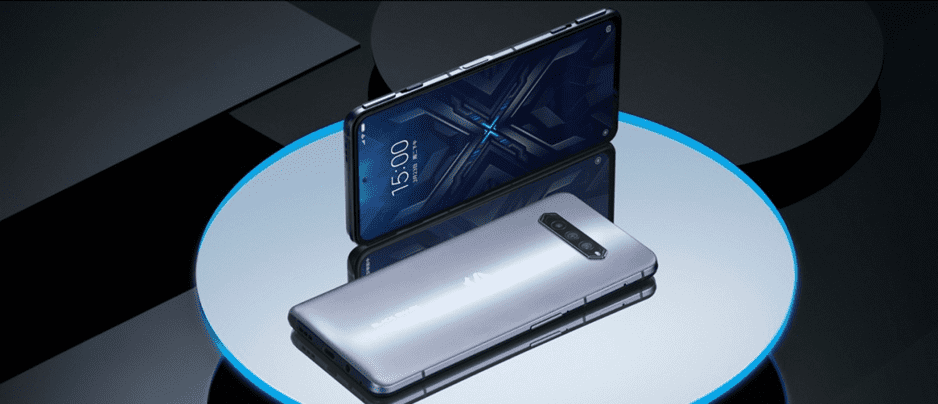 Equipped with a 6.67-inch AMOLED display running at 144Hz, this beast can give you a fantastic experience while playing games.
Xiaomi's Black Shark 4 is powered by the Snapdragon 870 chipset and packs in 8GB of RAM and 128GB of fast UFS 3.1 storage. The device also includes physical shoulder buttons, which can work as camera controls when taking pictures.
Xiaomi Black Shark 4 is priced at only €369, being the cheapest option we shared.
6. Google Pixel 6 Pro
The Google Pixel 6 Pro might not pack fancy features like the other smartphones. Still, it excels at running apps and delivering a fantastic experience.
The new Tensor chip in Google's latest flagship device delivers excellent gaming performance.
The mobile includes an excellent 6.7-inch OLED display and the best camera you can get on an Android device. Google Pixel 6 Pro is among the best contenders among the top gaming smartphones of 2022.
The base variant of the device with 12GB of RAM and 128GB of storage costs around €899.
7. Samsung Galaxy S22 Ultra
Samsung Galaxy S22 Ultra is a multi-performer that can provide high-end gaming capabilities and unique day-to-day using experience.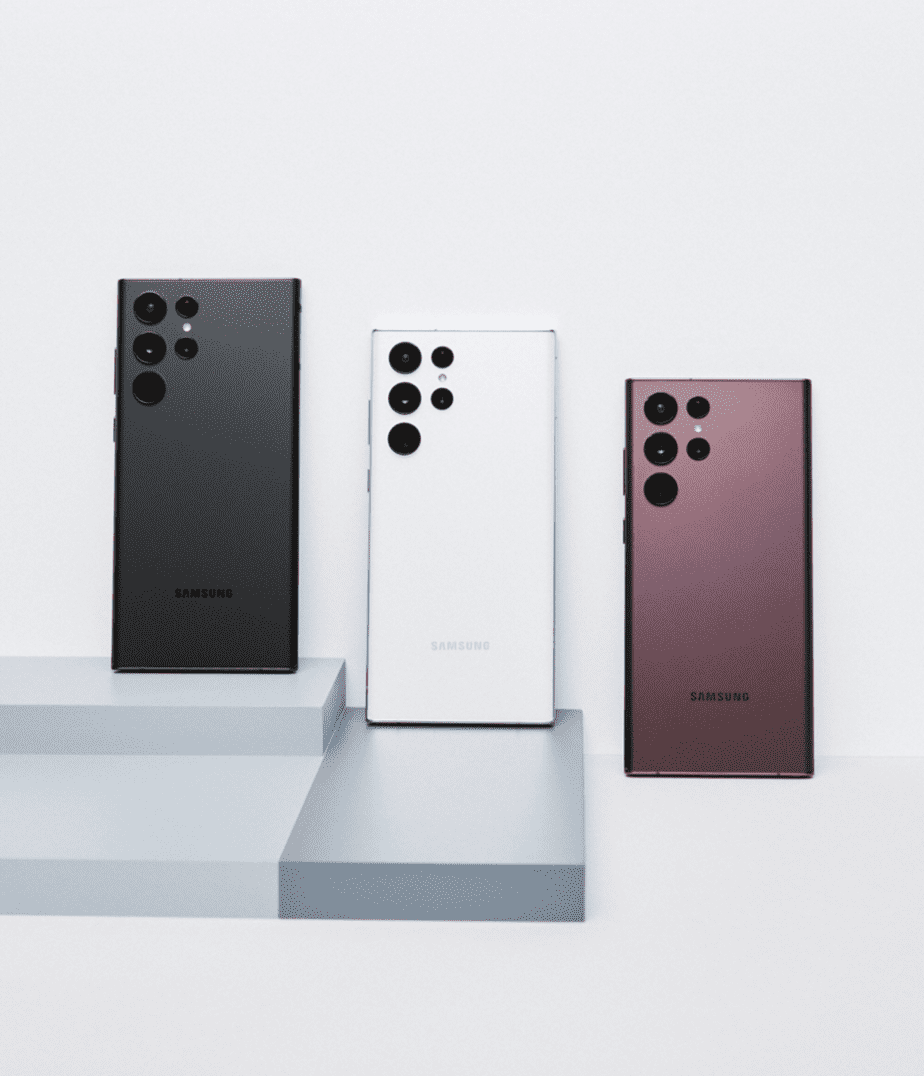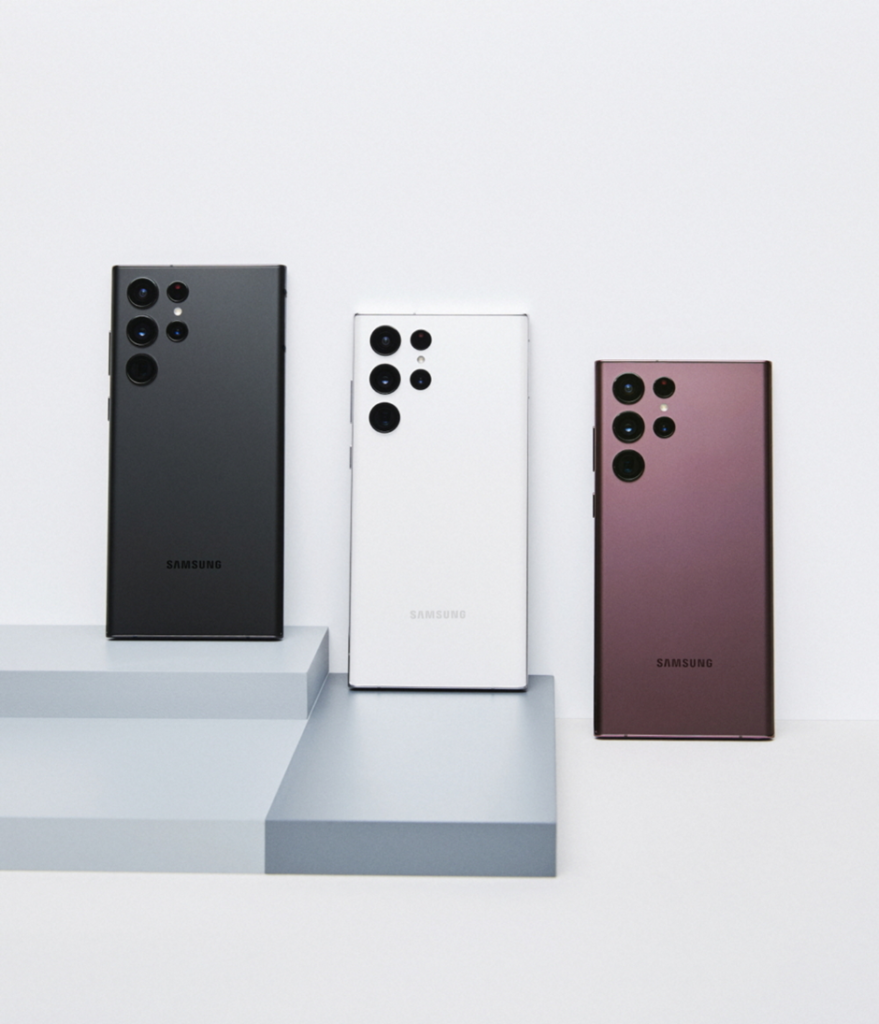 The device packs the latest Exynos 2200 with 16GB of RAM and 1TB of storage.
Samsung is already widely popular for its amazing display. Playing any games on this smartphone with a 6.8-inch Dynamic AMOLED display with a 120Hz refresh rate will make the gameplay an enriching episode.
The Samsung Galaxy S22 Ultra 5G price starts at €1020.
8. OnePlus 9 Pro
Popularly known as the "True Full Screen Mobile" for gaming, the One Plus 9 Pro is a great phone that efficiently runs most modern games.
The brilliant AMOLED display and the Snapdragon 888 chipset provide top-notch gaming performance. The dedicated Gaming Mode paired with fantastic stereo speakers efficiently manages to create an enhanced experience for mobile phone gamers.
The OnePlus 9 Pro's base variant starts at around €699.
9. Sony Xperia 1 III
The Sony Xperia 1 III offers serious capabilities despite not being a dedicated gaming smartphone.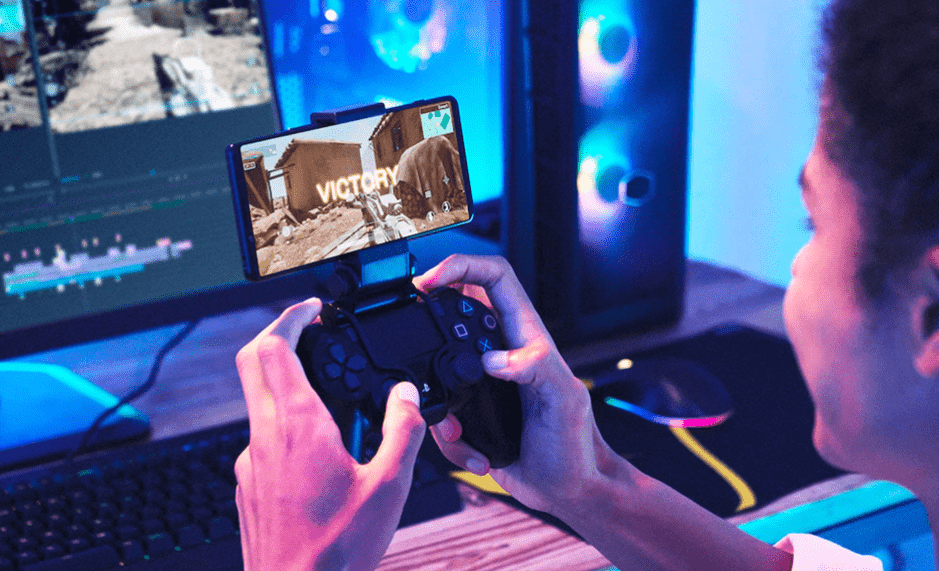 The device offers a gorgeous 6.5-inch 4K AMOLED display with a 120Hz refresh rate in a typical 21:9 Sony-fashioned aspect ratio. The latest Snapdragon 888 chipset inside the device uses the Game Enhancer tool to provide an enriching gaming experience.
The price of the Sony Xperia 1 III starts from €1,299.
10. Oppo Find X5 Pro
The Oppo Find X5 Pro, including the latest Snapdragon 8 Gen 1 chip, is not devoid of great gaming potential. The smartphone Oppo's ColorOS 12.1 will run most high-end games without any lags.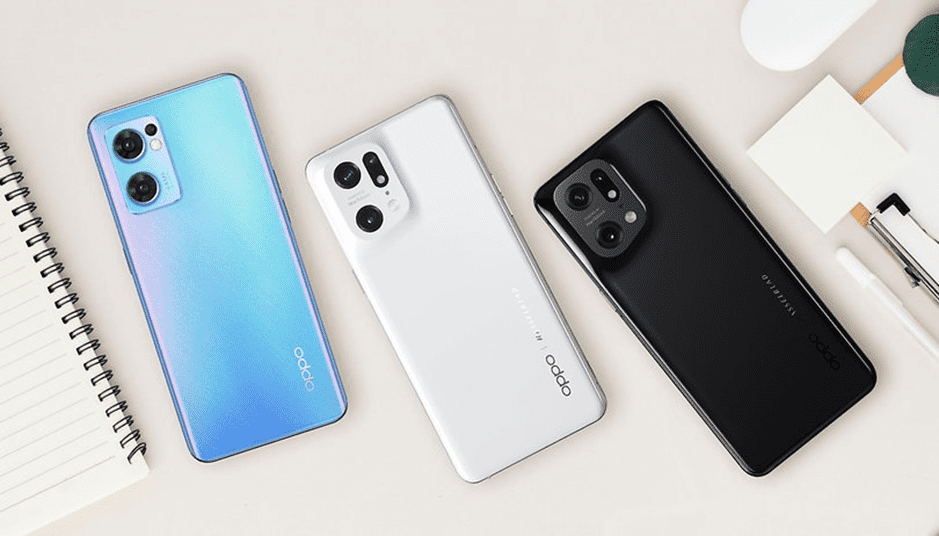 The Adreno 730 GPU and the 6.7-inch QHD+ 120 Hz display make the smartphone an excellent choice for gamers looking for a budget gaming smartphone.
The price of the Oppo Find X5 Pro starts from €1299.
Why is smartphone gaming so popular in 2022?
The latest trend of generating income through online mobile gaming has actively persuaded people to invest in high-end gaming smartphones.
For instance, mobile casinos are becoming more famous every passing day, with the global market showing staggering growth. These games come in varieties like slot machines, poker, roulette, and more. Playing these arcade-style games on handheld smartphones has become routine in the lifestyle of many people.
The latest outbreak of vast numbers of Play-to-Earn (P2E) NFT and crypto games has also consequently increased the number of smartphone gamers. Additionally, cross-platform high-end titles like Genshin Impact, Assassins Creed: Valhalla and GTA V  have further contributed to the popularity of mobile gaming.