The fourth and final season of Attack On Titan with English subtitles had premiered on 6th December in Japan and anime streaming services. It was followed by global streaming on Crunchyroll and Hulu. Much to the disappointment of Manga fans, the AOT was more of an English subbed version rather than an English dub. The final season is already 3 episodes old and fans are clamoring for an "Attack On Titan Season 4" English dub.
Well, we have good news for the fans of the Survey Corps. The seemingly endless wait to watch Hajime Isayama's epic saga has come to an end. Funimation has jumped in at the right time before horrendous 2020 ends. It exploded the internet with the news of "Attack On Titan Season 4" English dub episodes. Have a look at the official tweet below!
Funimation had shared details of the English dub for the fourth and final season of Attack On Titan via their blog. Episode 1 of Attack On Titan English Dub will drop on the streaming platform on January 10, 2021. The blog content along with the schedule has been taken off from the site. But the blog site read:
But the fun doesn't end here. Toonami, Cartoon Network's anime stream division, has revealed that it will be premiering Attack on Titan Season 4 Episode 1 on Saturday, January 9, at 12:30 a.m. local time. Does that ring a bell? It's almost 24 hours before the final season airs on Funimation.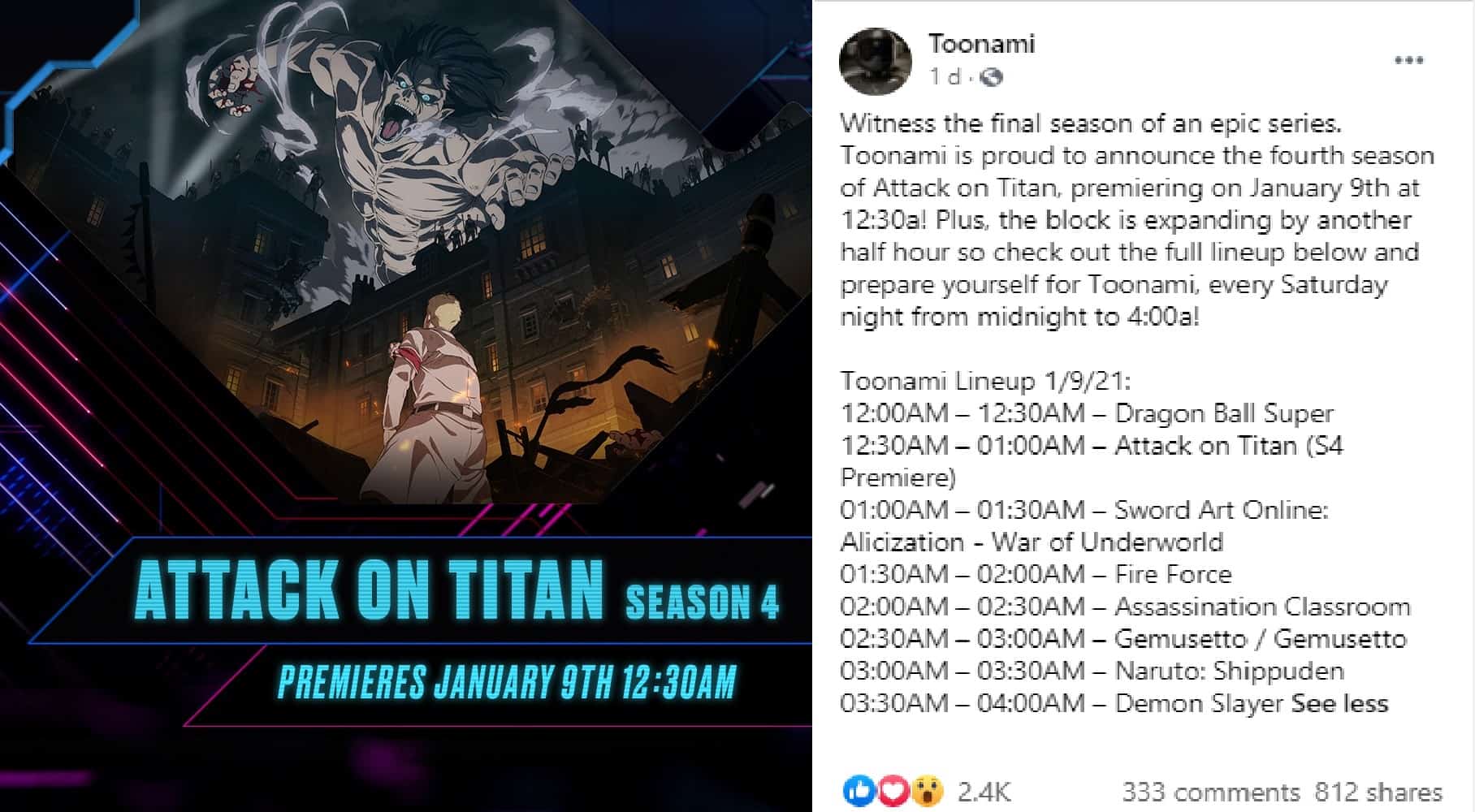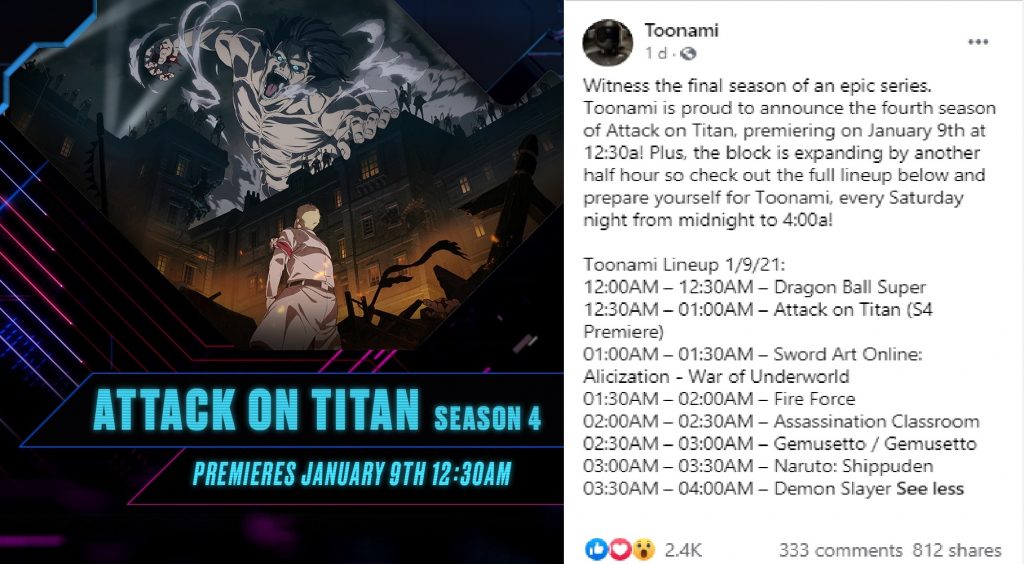 As per the agreed protocol with Toonami/Adult Swim, dub episodes will find premiere there first followed by Funimation a day after. On the basis of this, it's impossible to do more than an episode each week. However, via the Funimation app, one can watch "Attack On Titan Season 4" English dub anytime and anywhere. It is available on iOS and Android play stores and can be accessed via the PlayStation and Microsoft stores.
All the AOT fans are aware that 3 episodes have been aired and the fourth episode is lined up for Sunday, December 27. The fifth episode will be streamed after a holiday break. Attack on Titan Episode 5 will make a comeback on January 10.
How does the news of "Attack On Titan Season 4" having an English dub soon sound to you? Many of us would also be excited about a power-packed Winter 2021 Anime calendar. Share with us in the comments below!