How to make a brilliant video? How to enable your videos to comfort others if you would like to post your videos on Instagram or YouTube? Except for beautiful or meaningful frames, the background music is also important! Besides, if you want to make a funny video, the appropriate background music can improve your videos. While, if you are a beginner at making and editing videos, you may not know how to add music to a video. Please keep reading this post, and you will get the best way to add music to a video on a computer, iPhone, and Android phone.
How to Add Music to a Video on Windows & Mac
Indeed, there are many video editors and video makers like Adobe Premiere, After effects, etc. But you have to study how to use them before editing videos. So, this post recommends an easier but great way to put music over videos: using Vidmore Video Converter to add music to a video on PC.
As a powerful program, Vidmore Video Converter has the function of converting video/audio files to other formats and supports trimming and editing videos. Hence, you can use the MV Maker feature to add music to a video easily. In addition, you can use this software to crop, rotate, and flip your videos. And you can add the watermark and subtitles to your videos with this tool. What's more, there are many popular tools or features in this software, including Collage Maker, Media Metadata Editor, Video Compressor, GIF Maker, Video Watermark Remover, Video Enhancer, Audio Sync, and more.
Here are the steps of adding music to a video on Windows and Mac computers by Vidmore Video Converter:
Step 1. Go to the official page of Vidmore Video Converter to download and install it on your computer. Then launch it.
Step 2. After opening this software, please go to the MV Maker tab and click the Add button or the plus sign to import your videos.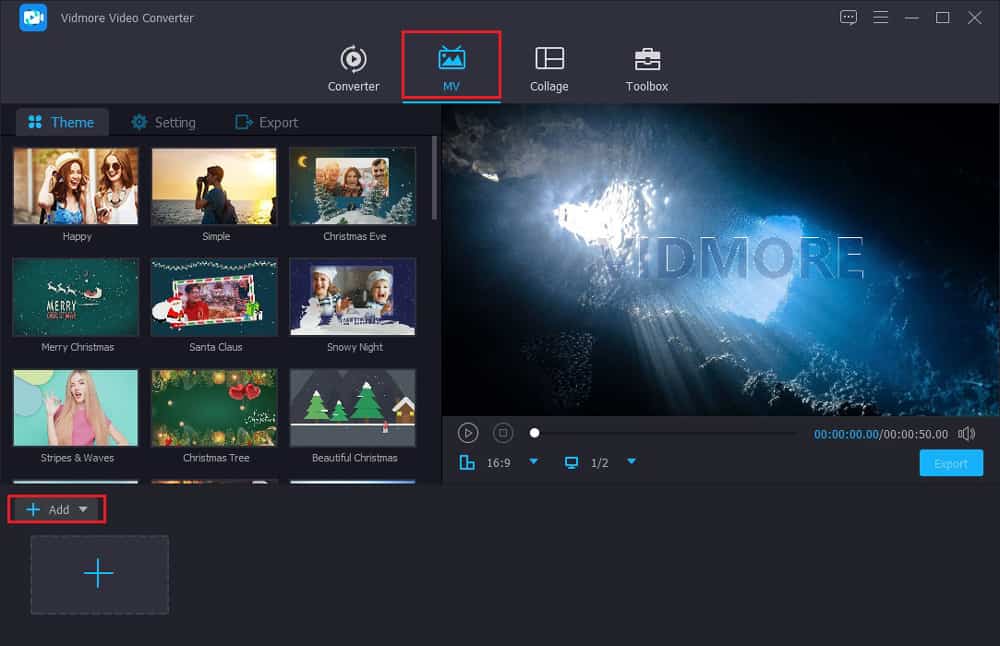 Here you can edit and cut your videos as you like. And you can select the theme to beautify your videos.
Step 3. Then please enter the Setting window, and check the box of Background Music. Vidmore Video Converter offers music, or you can also add your own music by clicking the plus sign.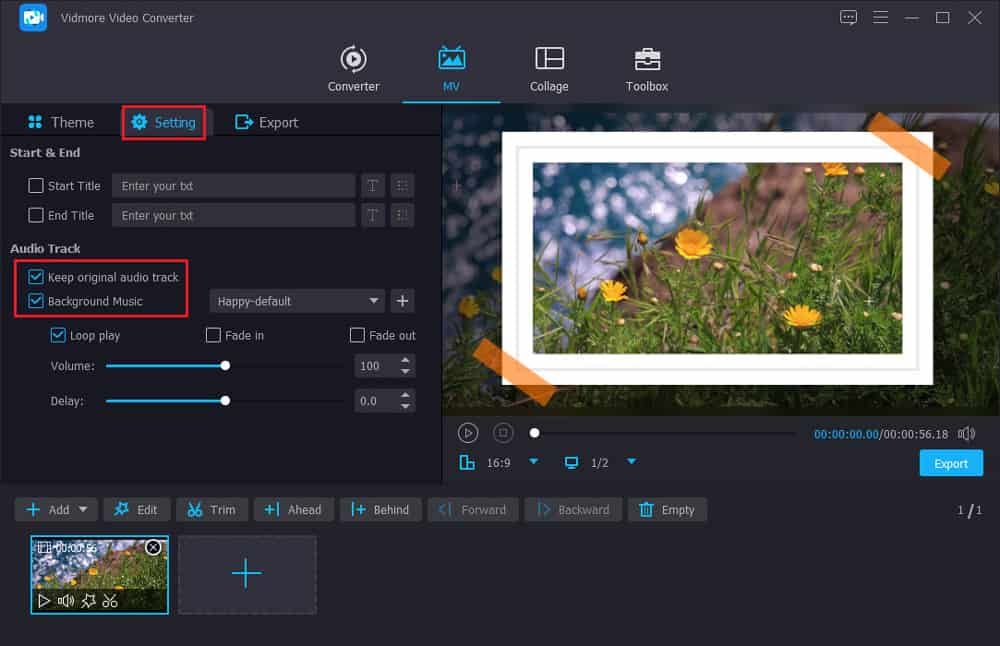 Apart from adding music to the video, you can set the style of the background music, like Loop play, Fade in, etc. If you want to add the title of your video, you can also finish this operation in this window.
Step 4. Finally, go to the Export window and customize the output settings for your video. For instance, you can choose the output format for your video. Later, click on the Start Export button to save the video with music.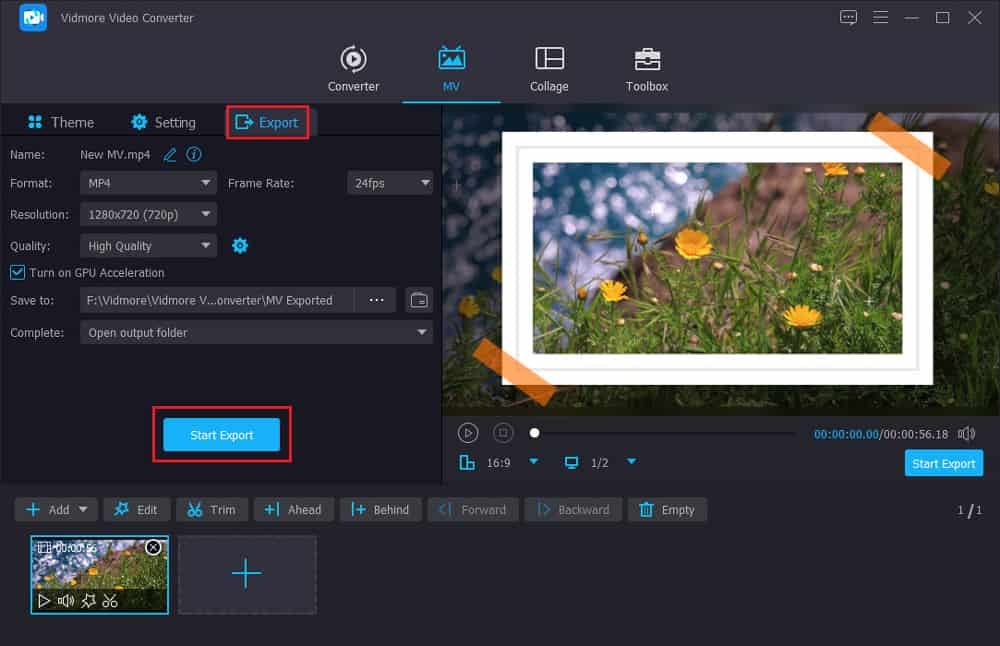 How to Add Music to a Video on iPhone
If you are an iOS user and tend to edit videos on your iPhone, you can use iMovie to put music over the video. Here is the method:
Step 1. Firstly, please go to the App Store and search for iMovie to install this app.
Step 2. Secondly, open iMovie, and tap on Projects on the top. and tap on the plus sign named Create Project to import your videos.

Step 3. After selecting the video and tapping on Create Movie at the bottom, please choose Audio to add the music to your video on your iPhone in iMovie. Here you are allowed to pick out the background music based on different types, such as Theme Music, Sound Effects, Playlists, Albums, and songs.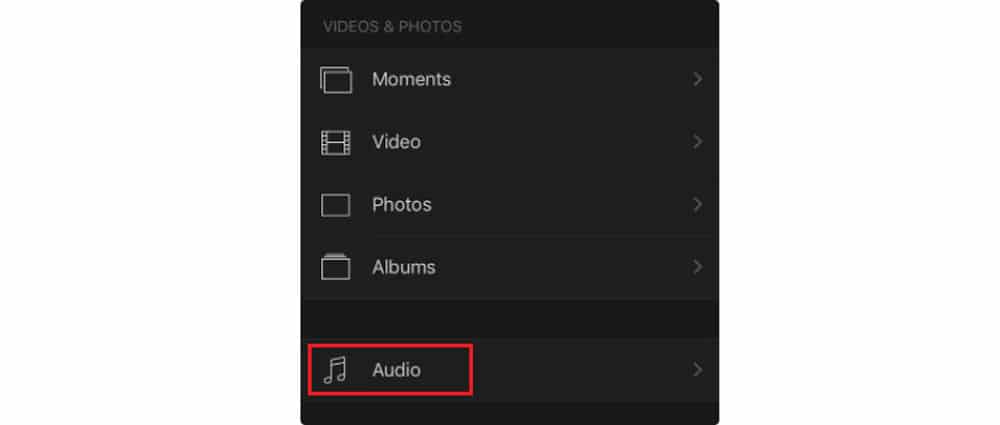 Step 4. In the end, please tap on Done at the top left corner of the screen to save the video on your iPhone. You can find the edited video in the Photos app.
How to Put Music over a Video on Android
Suppose you take videos with an Android phone. You may need a solution about how to add background music to your videos on Android.
Step 1. Open Google Play, look for a video editor which is good to use, and install it on your Android phone. This method will take using InShot as an example.
Step 2. After the installation, please launch this app and tap on Video to add the video you need to edit.
Step 3. Please tap on the music icon to choose the song you want to become the background music of your video. If you want to cut and crop your videos and add subtitles to your videos, you can also use this app.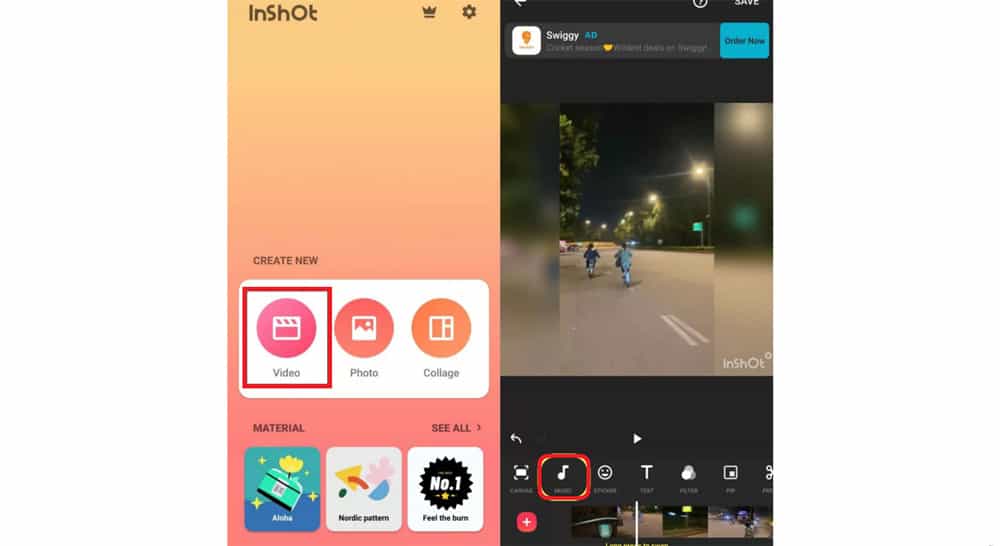 Step 4. Tap on SAVE at the top right corner of the screen to store the video.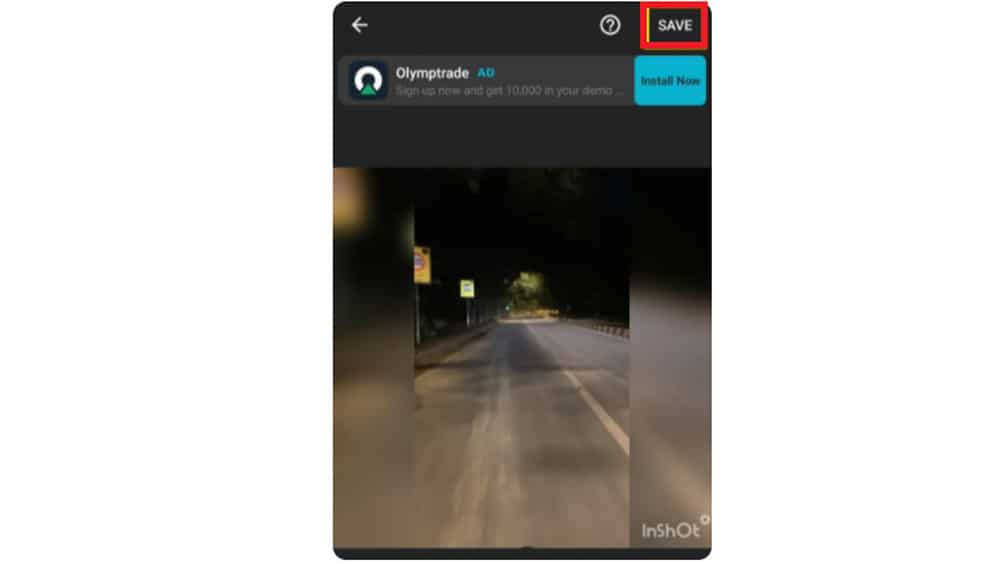 Conclusion
After reading this article, you must learn the three easiest and best ways to add music to a video on different devices. If you are used to editing videos on the computer, Vidmore Video Converter is the best choice. Therefore, install it and have a try!