TikTok and Likee are among the few platforms that allow their users to create quick 15 second videos. Such videos have gained popularity, given that a human's attention span has now decreased to seconds. With the recent ban of TikTok in India, Google has formally announced TikTok rival 'YouTube Shorts' in India. It will be a refreshing short-form video experience for creators who want to shoot short, catchy videos using mobile phones.
The announcement has come after the soaring popularity of TikTok's short format 15 seconds videos and Instagram's Reels 15-second stories feature. Google hopes to fill the void created by TikTok. This is the main reason why it has rolled out the beta version on the Android platform with India being the first region.
The current beta version of 'YouTube Shorts' has only the camera interface. Google is planning to roll out a handful of creation cum editing tools over a span of the next few days. before you get started on YouTube Shorts, give a read about FAQs on the short-form video service.
YouTube had started testing the feature 'YouTube Shorts' since June on Android and iOS platforms.
How to get started for YouTube Shorts video?
To get started you need a Shorts camera on an Android phone. The majority of us will not be aware of its existence in our smartphones. There is an intuitive way to check its presence. All you have to do is to head straight to the YouTube App. Tap on the "+" icon and select the option 'Video'. If you see an option to 'Create a short' video in the menu it means you have access to the Shorts camera. You are bang on to get started with creating short video formats.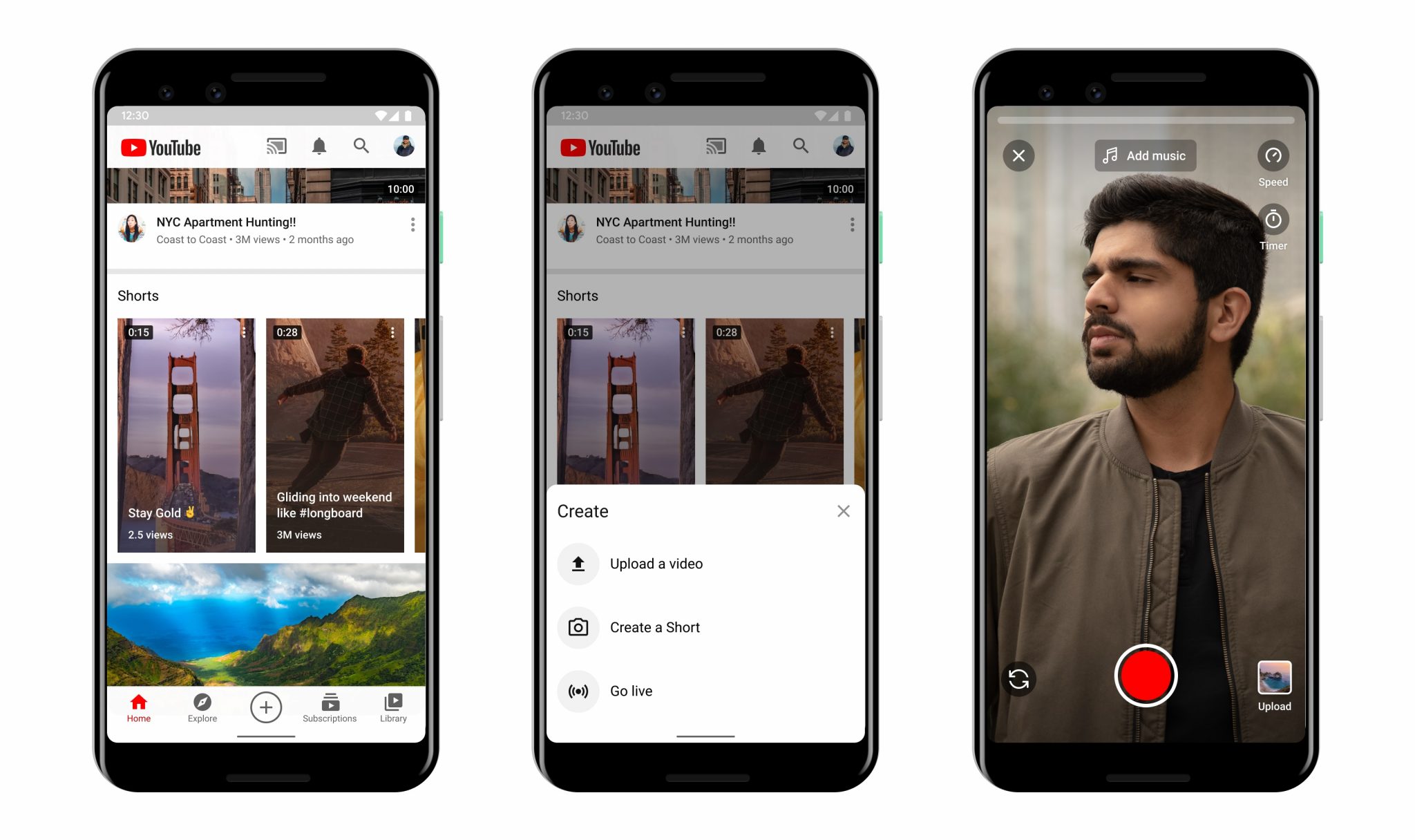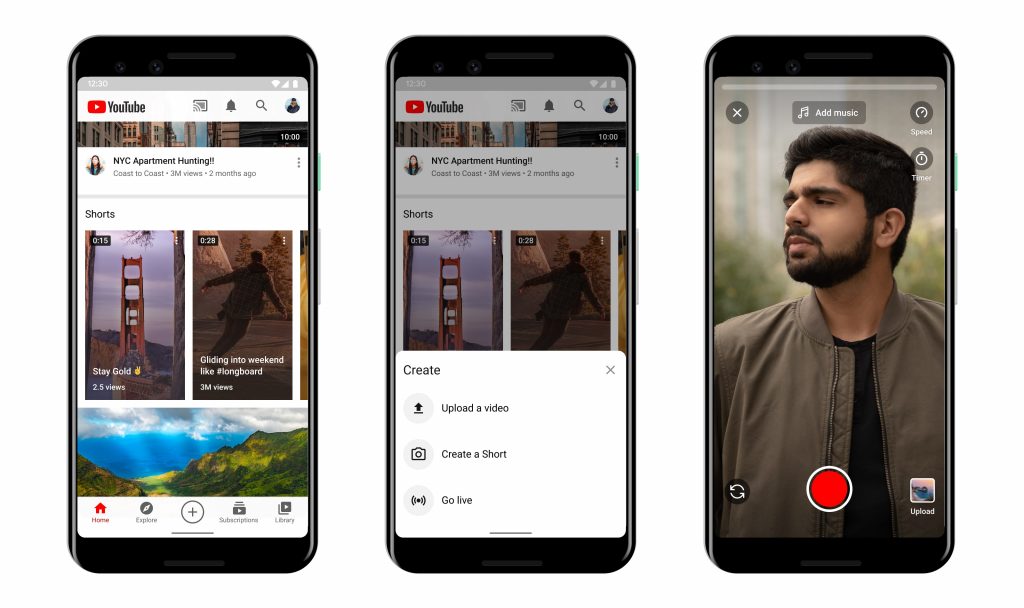 How to create YouTube Shorts if the phone doesn't have access to the Shorts camera?
In the absence of "Shorts" serve enabled, one can go ahead and create a short vertical video up to 60 seconds and upload. Before the final upload, all they have to do is add the hashtag #Shorts in the title or description. This feature will under test by YouTube.
How to create YouTube Shorts video on Android phones?
Any user who can access the Shorts camera has to click on the red button on the screen to start recording. The next step is to release it to stop recording if it is not published in 15 seconds. Recording gets stopped automatically at 15 seconds. By using the Shorts camera one can opt for several editing tools. In the early beta version, there are features like stitching multiple video clips, apply speed controls, and timers. You can also add background music to the video clips.
Where can I see my Shorts videos?
Published YouTube Shorts will be available as a new row under Short Videos, added on the YouTube homepage. With the help of new watch experience, YouTube helps its creators to swipe vertically from one video to the next. It opens up the world of short videos from other creators.
Is YouTube Shorts available on PCs?
No, not as of now. YouTube Shorts Beta version is available only on Android devices including smartphones and tablets. Though the testing was being done on iOS devices simultaneously, however, iOS rollout will happen in the coming days. Shorts service has been designed for mobiles only. Google might come with a PC and notebook version later on.
The current version released by YouTibe is an "early beta". YouTube will be experimenting the new features with wider user base to gather their feedback. Befor eth efinal stable rollout, it will improve and test again until the function is perfectly fine for the audience on a large scale.