Wordle Today Answer for Wordle 676, April 26, 2023: Every day, Wordle presents a fresh challenge with a new puzzle, making the game exciting and engaging for its players. It's natural to get stuck while playing, especially when you're trying to solve a difficult puzzle. However, if you're worried about being unable to figure out today's Wordle answer, don't fret! We're here to help and provide you with the solution. You can count on us to have your back and guide you through any puzzling woes you may encounter while playing Wordle.
Wordle is a game where players attempt to guess a five-letter word by entering various words and receiving feedback on how many letters are correct and if they are in the right position. The game offers players six attempts to guess the word correctly, and it is popular for its challenging gameplay and addictive nature. Since new words are available every day, Wordle remains a popular pastime for many.
Ever since Wordle was released, it became instantly famous, especially during the lockdown – when folks had nothing to do at home and were just chilling – that's when Wordle came as a fun activity to do. However, what appears as a fun activity is in all forms a brain teaser which also helps enhance vocabulary. If you are interested in checking out previous Wordle Hints, Clues and Answers, check out our Wordle archive section.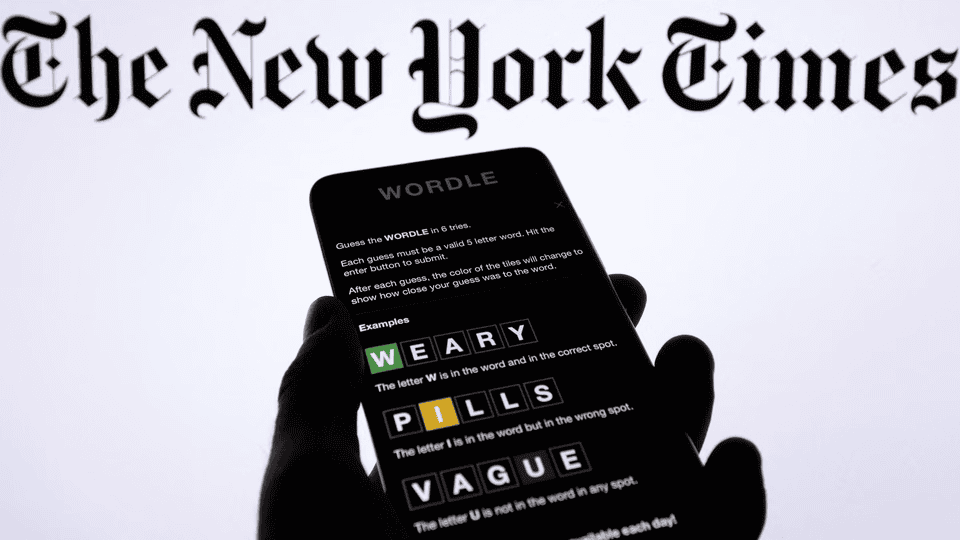 Wordle Today Hints, Clues for April 26, 2023
As a writer, it's always fun to engage in word games that can help keep our minds sharp and creative. One such game is Wordle, where players guess the hidden word based on hints and clues provided. If you're playing Wordle level 676 on 26 April 2023, then you're in luck because I have some hints and clues that can help you solve the puzzle. Here they are. Check out Wordle Clues and Hints for April 26, 2023:
The word of the day starts with the letter 'M'.
The word of the day ends with the letter 'O'.
Today's answer has two vowels.
It is a noun.
The answer has no repetitive letter.
With these clues in mind, you should be able to crack the puzzle and move on to the next level. Good luck!
Also Read | A Dive into Budget Gaming Chairs under $200 — Buyer's Guide
Wordle Today Answer for April 26, 2023
Do you find today's Wordle puzzle level 676 confusing? Don't worry, we have the Wordle today answer for you! The answer to Today's Wordle (April 26, 2023) is "METRO". You can feel proud of your victory and maybe even celebrate by taking a ride on the METRO.
Today's Wordle Answer in a sentence: I took the metro to get to the museum because I didn't want to deal with traffic.
FAQs
What are the steps to play Wordle?
> To play Wordle, go to the NY Times website and access the Wordle game.
> The game screen will display five blank spaces that represent the letters of a randomly chosen five-letter word.
> Type in five letters and submit your guess.
> The game will provide feedback by highlighting correct letters in yellow, and if they are in > their correct position, they will be highlighted in green.
> Keep guessing until you correctly identify the word within six attempts.
> Each game is unique, so use logical reasoning and critical thinking to solve the puzzle. If you fail to guess the word within six attempts, you can try again.
Who created Wordle and who owns it?
Wordle was created by software engineer Josh Wardle, who later sold it to the New York Times.
Can I play Wordle on my phone?
Yes, you can play Wordle on your phone by visiting the official website Wordle website on your mobile browser.
Is there a time limit to play Wordle?
No, there is no time limit to play Wordle. You can take as much time as possible to guess the five-letter word in six attempts.
Can I play Wordle with friends?
Yes, you can play Wordle with friends by sharing the link to the game and taking turns guessing the five-letter word. It's a great way to test your vocabulary skills and have fun with friends!