Grand Theft Auto enthusiasts always have some reason to celebrate. One such is the arrival of the long-awaited GTA Online Gun Van, marking its official debut and bringing an enticing array of top-tier weapons. Amidst the ongoing anticipation for news on GTA 6, Rockstar Games remains dedicated to enriching the GTA Online experience.
Functioning as a mobile entity within the game, GTA Online Gun Van continually shifts its location, traversing diverse back alleys and parking lots across both Los Santos and Blaine County. This strategic mobility is intended to outsmart law enforcement and rival dealers, presenting a challenge for players seeking discreet purchases. The Gun Van's inventory stands out with a collection of potent weapons, featuring items like the Railgun and three futuristic Republican Space Ranger weapons. Notably, these items are accessible without the typical rank-based unlock requirements, and the quoted costs come with an embedded discount, enhancing the allure for players keen on reinforcing their virtual arsenals.
Through engaging in off-the-books transactions, players can secure high-quality weapons and items at a reduced cost via the GTA Online Gun Van. The van's daily relocation introduces an element of surprise and strategy, transforming the pursuit of exclusive offerings into a dynamic and suspenseful experience. In a game saturated with a diverse range of firearms, the Gun Van emerges as a unique source for players striving to enhance their in-game weaponry.
In summary, the Gun Van emerges as a notable addition to GTA Online, providing exclusive weapons and injecting excitement with its ever-changing location. As players endeavor to enrich their digital arsenals, this dynamic feature offers an immersive and satisfying experience within the continually evolving GTA Online universe.
The recent Los Santos Drugs War update unfolded with the debut of the Acid Lab business, new vehicles, and a spectrum of jobs, including the intriguing First Dose missions. Within this extensive content update, the GTA Online Gun Van takes center stage, adopting a drip-feed process and unveiling an exclusive inventory that has sparked considerable excitement among players.
Where is the GTA Online Gun Van Location Today?
The Gun Van in GTA Online regularly transitions between 30 potential locations on the map each day. It's important to note that the van icon won't be visible on your map until you approach it closely. For those on the lookout for discounted goods, staying vigilant on your map is crucial.
Northern Region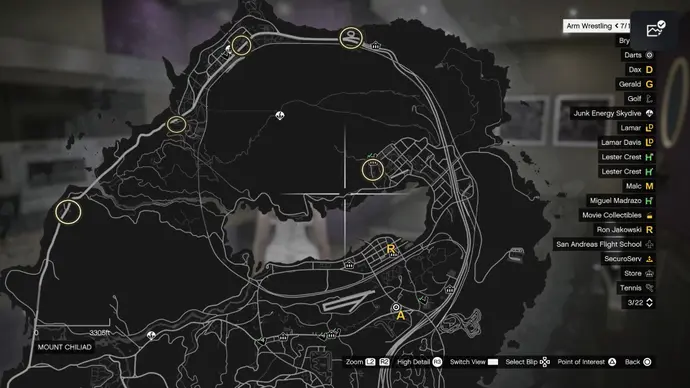 All of these locations are already known, and for a visual guide, you can refer to the map below. If you find yourself in need of the Gun Van but uncertain of its current location, systematically check these markers until it becomes visible.
Mid Region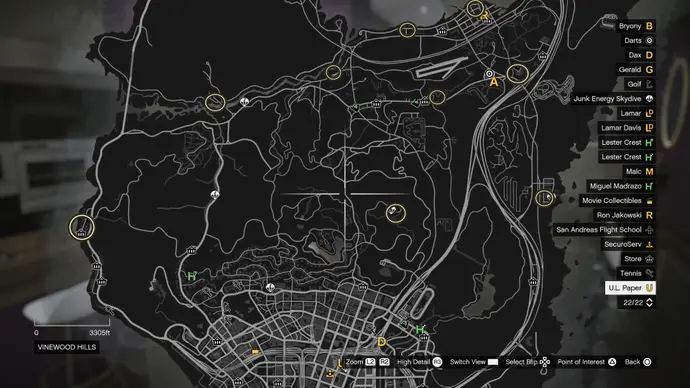 For GTA+ subscribers, the Gun Van location is consistently marked on your map, providing convenient access regardless of your in-game location.
Southern region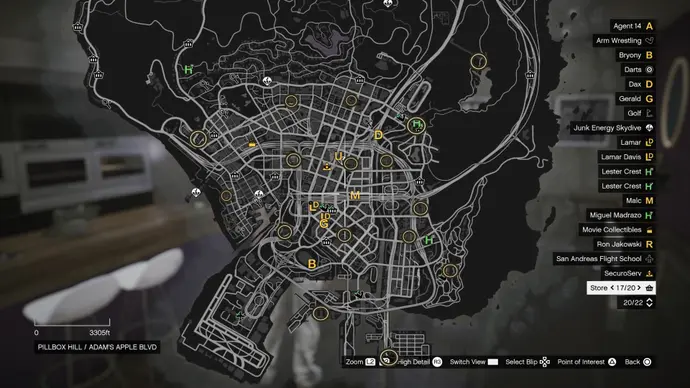 If you're not up to date on the recent leaks and speculation surrounding the Gun Van, let me bring you up to speed. In essence, some of the high-quality weapons that were previously available for purchase at Ammu-Nation have now been relocated to the Gun Van, making appearances at various spots across Los Santos.
Unlike the delivery service offered by Little Jacob in GTA 4, you can't summon the Gun Van to your location; instead, you'll have to actively search for it. Interestingly, the Gun Van doesn't show up on the map unless you're close by or have subscribed to GTA+.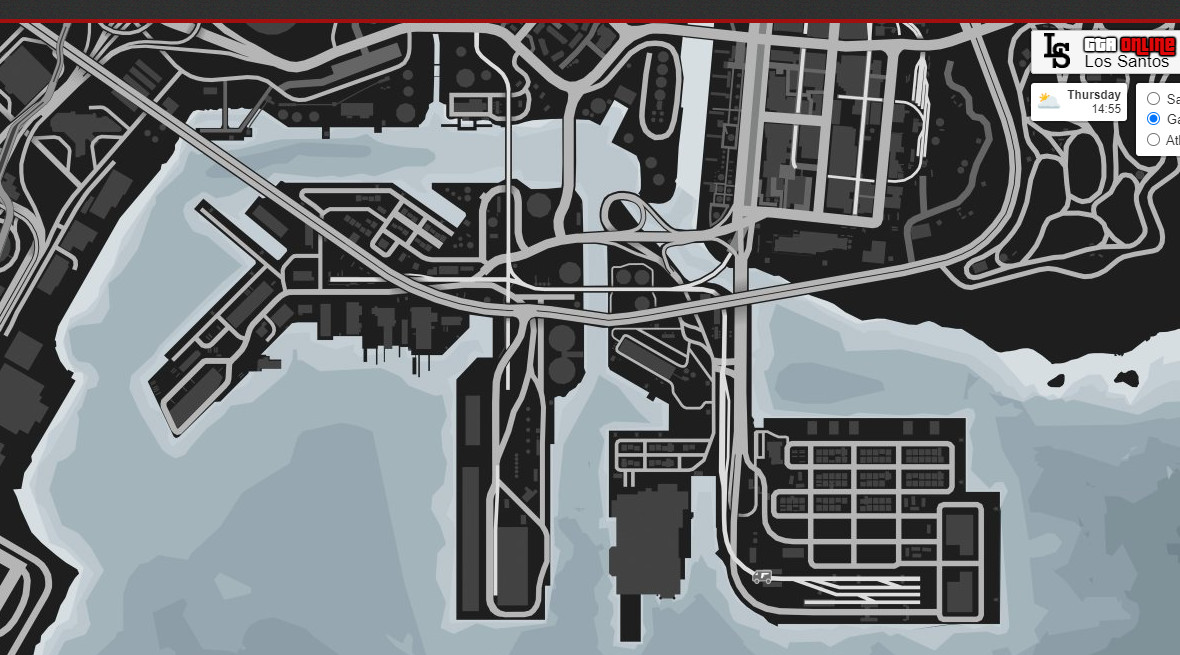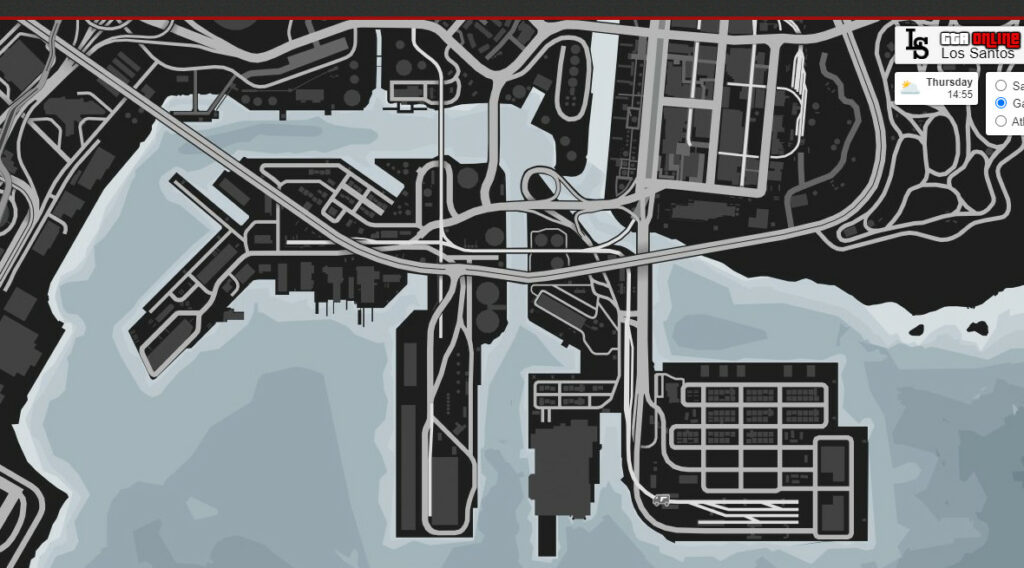 However, we do have information on GTA Online Gun Van Location Today. As of November 20, you can locate the Gun Van at Procopio Beach near Paleto Bay.
How to use the GTA Online Gun Van?
After discovering the Gun Van in GTA Online, approach it to have the rear doors open, providing access to the vendor and their array of goods. Interact with the person inside by pressing the prompted control. A small menu will appear, allowing you to navigate through the available items. The items are categorized into Weapons, Throwables, and Body Armor, offering you the chance to explore and discover items that catch your interest.
Upon finding something you wish to purchase, click on it, and use the prompted control to confirm your purchase, mirroring the process at Ammu-Nation. Notably, there are no rank restrictions on any items sold at the Gun Van.
Exclusive items such as the Railgun, Tactical SMG, and Republican Space Ranger weapons (including the Up-n-Atomizer, Unholy Hellbringer, and Widowmaker) might not be found elsewhere. Alongside these, the Gun Van provides the standard selection of ammo, attachments, and tints for those looking to stock up or customize their weapons.
Keep in mind that the Gun Van's inventory of weapons undergoes weekly changes. To make sure you don't miss any rare or unique offers, it's recommended to visit regularly.
GTA Online Gun Van Weapon inventory
The GTA Online Gun Van's inventory is refreshed weekly in conjunction with the GTA Online weekly update, slated for Thursday mornings, typically between 9 and 11 AM BST. For those in the United States, this aligns with the early hours of Thursday morning.
As previously mentioned, the Gun Van in GTA Online features an assortment of top-notch weapons, including the recently introduced Tactical SMG and the Railgun.
Despite the fact that these premium weapons are not sourced from Ammu-Nation, it's essential to note that they still come with a substantial price tag, and discounts may not be available. Here is a detailed list of the current stock:
Weapons
Throwables
Armour
Baseball Bat
Proximity Mine
Super Light Armour
Railgun*exclusive*
Tear Gas
Light Armour
Up-n-Atomizer*exclusive*
Sticky Bomb
Standard Armour
Widowmaker*exclusive*
Pipe Bomb
Heavy Armour
Unholy Hellbringer*exclusive*
Grenades
Super Heavy Armour
Firework Launcher
Body Armour
Heavy Rifle
Service Carbine
Heavy Sniper
Combat Shotgun
Pool Cue
Widowmaker
Minigun
Crowbar
Railgun
Minigun
It's worth keeping in mind that this inventory may undergo changes over time, as Rockstar Games might make adjustments for game balance. Stay tuned for updates, as any significant alterations to the Gun Van mechanic will be promptly shared here. Be sure to check back for the latest information.