ONE PIECE and Where's Wally have teamed up in the new issue of Weekly Shonen Jump. But at the same time JAXA, the Japanese space agency, has collaborated on the same issue of ONE PIECE. After a break of 1 week, the successful manga is back with its next One Piece Chapter 1019 releasing over the coming weekend.
Eiichiro Oda brought his manga to life in 1997 and it's One Piece Chapter 1019 speaks volumes about its popularity. The manga series gives no signs of aging or even slowing down. With a couple of days left to release, it is time for One Piece 1019 spoilers.
When will One Piece Chapter 1019 release?
With Japan going to Olympics, July will see breaks in the routine release of manga chapters. Titled "Heliceratops", One Piece Chapter 1019 will see a release on Sunday, 18 July 2021. It will be followed by another week's break. No new chapter will come out on 25 July 2021. The next, One Piece Chapter 1020 will drop in digitally on Sunday, 1st of August.
One Piece Chapter 1019 is scheduled for release at 11 AM EST, Sunday, 18 July 2021. For different time zones, the time will be
Central Time: 10:00 PM CDT, Sunday, 18 July 2021
---
Pacific Time: 8:00 AM PDT, Sunday, 18 July 2021
---
Eastern Time: 11:00 AM EDT, Sunday, 18 July 2021
---
Indian Time: 9:30 PM IST, Sunday, 18 July 2021
---
British Time: 4:00 PM BST, Sunday, 18 July 2021
---
Where can I read One Piece Chapter 1019?
It will be available in the next issue of the Weekly Shonen Jump magazine by Shueisha. For online readers, an English translation will arrive on Manga Plus (Spanish as well) and also on VIZ Media. The chapters are distributed free on these websites over the weekend.
Please note: This article contains spoilers!
One Piece Chapter 1019 Spoilers
With only a few days left, "One Piece" 1019 spoilers have surfaced online. The most reliable ones are from Redon and few insiders in the community.
On the basis of "Heliceratops", Chapter 1019 appears to center around the battle between the Straw Hats' shipwright Franky and Tobi Roppo's Sasaki. Spoilers have also given a sneak peek into Yamato's hybrid form and his Devil Fruit called Akuma no Mi. The exact name of Yamato's devil fruit is unknown. Maybe it's the Byakko model or Kirin model.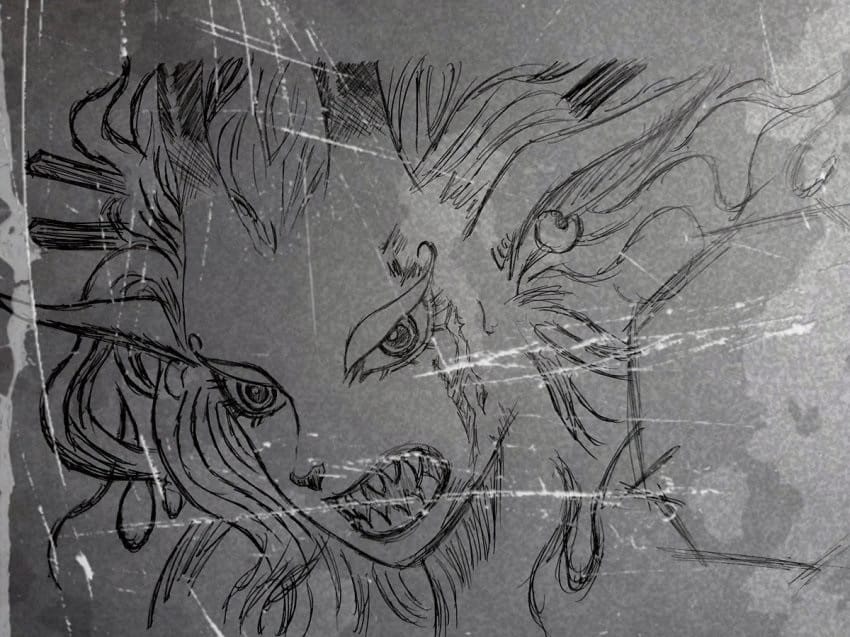 Yamato is seen with pointed long ears and two horns that come out of Yamato's forehead. Yamato's body appears to be hairy, the hands are big and look like claws and the legs are like animal legs. We finally see fire around Yamato's body and hair (similar to the smoke that Luffy has around his body when he uses Gear 4), even some of that fire comes out of elbows and knees.
Yamato: "There's a reason that I didn't leave this place, other than that handcuff!! If I don't fight for this country, I have no right to call myself "Oden"!!!"
The magazine cover with a Luffy dressed as an astronaut has been leaked which takes us to the actual chapter.
Aptly justifying the title "Heliceratops", the story appears to have a focus on a set of images of spaceships from various countries in attack mode. On the image, it reads, "This is a test phase to see which space ship will be accepted as our country's official space ship."
After a summer-themed color page, the readers are taken to a confrontation between Jinbe and Who's Who. Queen is shooting laser beams at Sanji, who, however, dodges them smilingly.
In another scenario, Miyagi can be seen preparing a vaccine for Zoro while Luffy lands himself in the Hearts pirate submarine. In the next scene, we are taken to a fight scene in a tower with Franky and Sasaki set.
Sasaki can be seen telling Franky that his robot is really tough, and Franky returns the compliment. In the meantime, the dinosaur takes advantage of its hybrid form and attacks. Franky is able to inflict a bloody V-shaped scar on the opponent's belly with Sasaki drawing his sword, Karakuri Rasentou.
Franky is left amazed at the flying skills of Sasaki who uses his bones new attack called Heliceratop. Using his bones to fly, Sasaki attacks first the Gifters and then Franky, but the latter somehow is successful in evading. Everyone is left silent after the missed attack but Sasaki resumes the battle. The attack called Tamaceratops is used by charging Franky Shogun.
The attack is strong with missiles flying from the robot's left shoulder. Franky is knocked down. But Mugiwara is quick to notice blood oozing on Sasaki's belly. Taking chance he pulls out Franken's sword and attacks Sasaki. But the attempt goes unsuccessful.
The sword fight between inexperienced Franky and powerful Sasaki manages to destroy Franken. In another exchange of blows, the cyborg dinosaur uses the Magnumceratops that destroys part of the Franky Shogun. Franky is able to oust himself out of the robot in the nick of time. He finds Sasaki and launches a Radical Beam at full power piercing the belly of his opponent.
The next week, One Piece will not be published due to the Olympic break of Weekly Shonen Jump. See you with more spoilers in the last week of July.