Hey, Lucifer fans, some good news is on its way. Going by the sources of TV Line, Lucifer Season 5 Part 2 is all set to resume production followed by Season 6. The date of resumption to the cast and crew of Lucifer Season 5 Part 2 is September 24, 2020.
Lucifer Season 5 was split into two parts with Lucifer Season 5 Part 1 airing on Netflix on August 21. The fans after watching Part 1 are clamoring for the release of its second part.
Season 5 Part 2 was one of the shows on Netflix which had to be halted in March due to pandemic. When the production got suspended in spring, only 5% of work was pending. If the post-production work gets started on time, fans can expect the final eight episodes of season 5 much earlier.
When will Lucifer Season 5 Part 2 release on Netflix?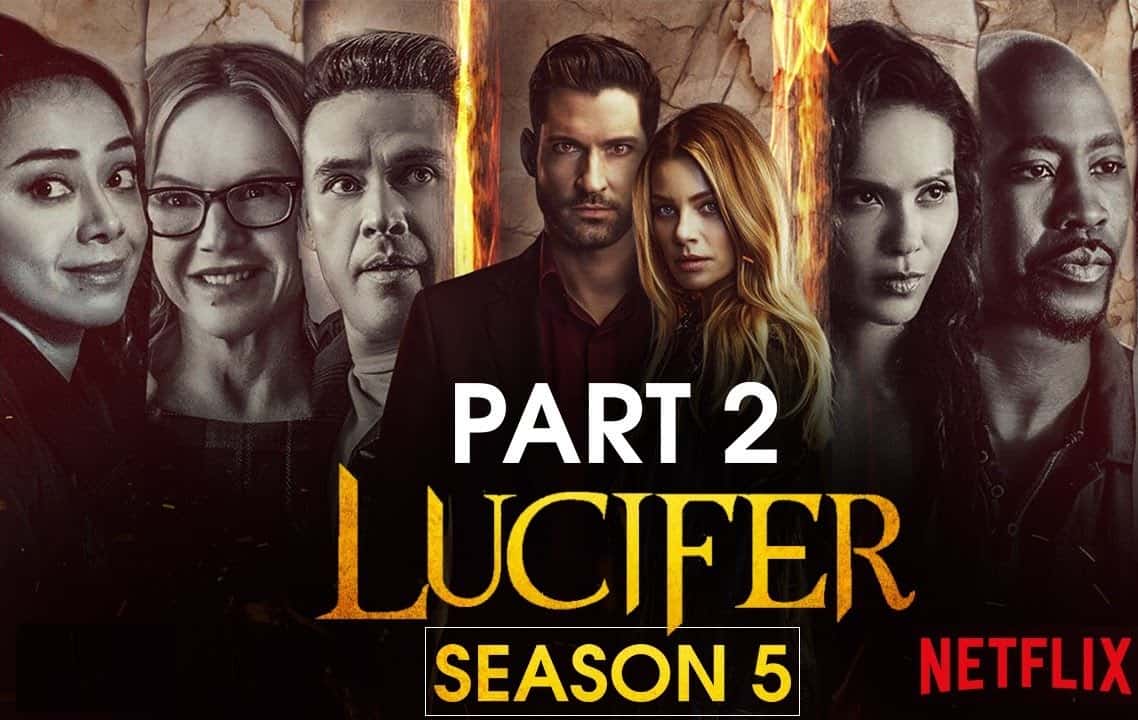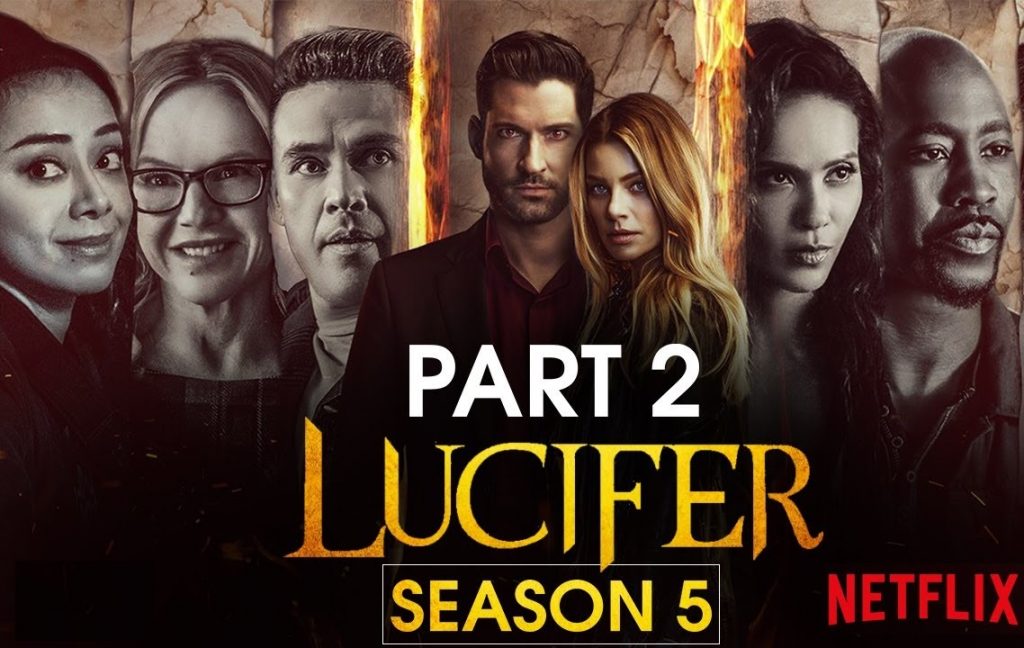 The most optimistic timeline can be set to early 2021. It is assumed that if production work gets started on September 24, the team should be able to wrap up pending 5% without any delays by early October.
On Netflix, it has been observed of late that there has been a gap of 4-6 months between the end of production and the release date of the new season of any web series. On the basis of this, it can be safely assumed that the final part of Lucifer Season 5 can drop sometime in the first quarter of 2021, say between February and April 2021.
A few days ago, Tom Ellis in conversation with the Pilot TV podcast, shared his views on the second half of the season.
There were few scares due to the COVID-19 pandemic in the production camp when the shooting started. However, by the end of 2020, post-production work had begun after completing of shooting.
There were strong speculations that Season 5B will be dropping in the second quarter of 2021, May 2021 optimistically. However, the latest tweet From Writers Room disappointed many.
Unfortunately, Netflix has not confirmed any date or timeframe. However, Lucifer Season 5 Part 2 release is not happening anytime in the first half of 2021. The industry is expecting somewhere in the last quarter of 2021.
When will episodes of Lucifer Season 6 drop in?
With the final Lucifer Season 6 in the pipeline, the cast and crew will move over to filming once it wraps up Season 5 Part 2. We're expecting Lucifer season 6 will be 10 episodes, like the Lucifer fourth season.
Going by the timelines of Part 2 ending in October, Lucifer Season 6 should wind up in February or March 2021. Post-production formalities will need a wait of about four to six months until the season 6 release happens. If everything goes as planned, the earliest when you can watch the last season of Lucifer will be sometime in the fall of 2021.
However, Chris Rafferty, one of the writers of the show reached out to the fans via his twitter handle on the question pestering him. As per him "A LOT of people are asking me this question. Sadly the answer is: we don't know. We were 95% done #LuciferSeason5 when Covid shut us down We'll resume when we can, but our priority = keeping everyone safe. You'll hear when it's ready Till then, rewatching is your friend!"
We finally have some dates and some news on the production start date. However, neither Netflix nor Warner Bros TV have commented on the dates. But, we will keep our fingers crossed hoping that the dates turn out to be true.
Keep a tab on this space for more news on the launch of Lucifer Season 5 Part 2 trailer, its cast, and release date.