As throngs of people gather for the festivities in 2023, some may already be pondering how to secure tickets for the Burning Man 2024 edition and what the costs might entail, as that nagging fear of missing out begins to take hold.
In the past year, the demand for tickets soared to unprecedented heights as the festival made its triumphant return to Nevada following a two-year hiatus, and this demand has only continued. For those who didn't manage to snag tickets this year, there's a silver lining: the Burning Man 2023 webcast will allow you to revel in the experience from the comfort of your own home. And to ensure you're on the ball for next year, we're here to provide the information you need.
What are Burning Man 2024 dates and location?
Mark Your Calendar for Burning Man 2024 schedule: From Sunday, August 25, 2024, to Monday, September 2, 2024
August 25 to September 2, 2024, in the Black Rock Desert From August 25 to September 2, 2024, the Burning Man festival will unfold in the state of Nevada, USA. This eight-day extravaganza in the captivating expanse of the Black Rock Desert, located approximately 150 kilometers northeast of Reno, traditionally culminates on the first Monday of September, which is celebrated as Labor Day, a public holiday.
A highlight of the event occurs on the sixth day when the symbolic Burning Man statue is set ablaze. Burning Man seamlessly combines elements of both an art exhibition and a celebration.
How to get Burning Man 2024 tickets?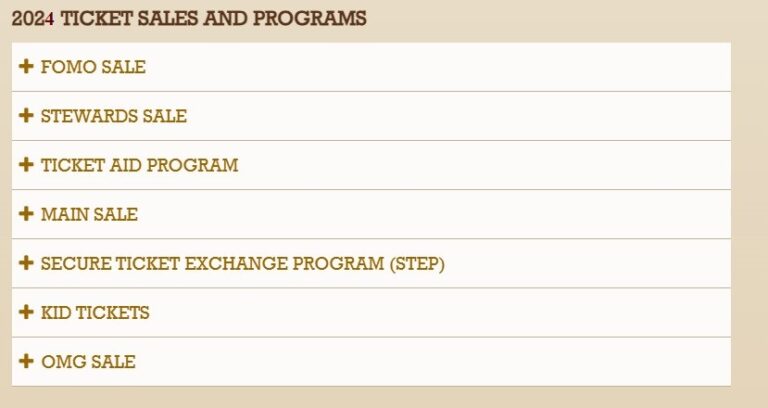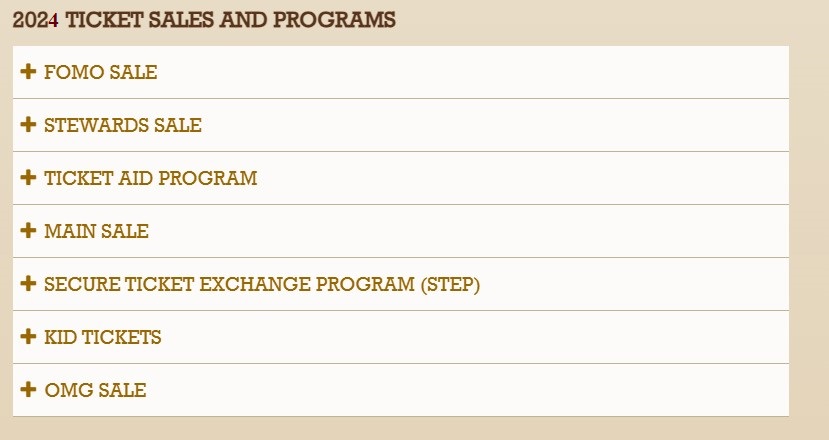 Securing Burning Man 2024 tickets to The Black Rock City can be quite the challenge, but with some careful preparation, the process might become a tad smoother.
To increase your chances, the initial step is to create a profile on the official Burning Man website. This profile is crucial as it serves as your entry point for ticket sales. Without registration, you won't be eligible to acquire tickets.
In the year 2023, the registration process for the FOMO (Fear of Missing Out) sale began in February. This particular sale had around 4,000 tickets on offer.
The main Burning Man 2024 ticket sale opened in April, featuring 15,000 tickets. Each person was allowed a maximum of two tickets. Importantly, these tickets were exclusively available to those who hadn't previously purchased tickets through the FOMO or Stewards Sale routes.
For those who tend to be more spontaneous or have last-minute plans, the OMG (Oh My God) Sale becomes a crucial opportunity. This sale offers approximately 3,000 tickets just about a month before the event kicks off.
Moreover, the Burning Man website also facilitates the official resale of tickets. This can be a legitimate avenue to explore if you're looking to obtain tickets that have become available again.
An alternative avenue to consider is volunteering. The official website provides options for individuals to volunteer their services during the event. In exchange for their efforts, volunteers can attend the event for free while contributing their labor to make the event a success.
Remember, the ticket acquisition process for Burning Man requires careful planning and timely action, so staying informed through the official channels is essential.
What will be the Burning Man 2024 ticket price?
The cost of Burning Man tickets can vary based on the sale you acquire them from. The prices for the 2023 event are provided below for reference, offering you an estimate of the expenses you might incur. Please note that these prices are as per the Burning Man website and may serve as a guideline for your budget planning:
FOMO Sale – Around 4,000 tickets were available in this category:
1,000 tickets priced at $2,750 each
3,000 tickets priced at $1,500 each
Plus applicable fees and taxes
Main Sale: Approximately 15,000 tickets were offered at:
$575 each
Additionally, about 5,000 vehicle passes were available at $150 each
Plus applicable fees and taxes
OMG Sale: Around 3,000 tickets were available during this sale:
Priced at $575 each
Plus around 1,500 vehicle passes at $150 each
Plus applicable fees and taxes
Please note that ticket prices can change from year to year, and fees and taxes can vary as well. Be sure to refer to the official Burning Man website for the most accurate and up-to-date information on ticket costs and sales.
What is the best way to get Burning Man 2024 tickets?
If attending Burning Man is a significant aspiration for you, especially if you lack connections within the community to help you secure tickets, it's highly advisable to seriously consider the FOMO (Fear of Missing Out) sale. While this option comes with a significantly higher price tag, it's almost a guarantee that you will be able to secure tickets through it. Many have calculated that your chances of getting tickets in the main sale are less than 10%. To stay informed about upcoming sales, keep a close watch on the Burning Man website and sign up for their email newsletter.
One of the most valuable steps you can take is to visit regionals.burningman.org and engage with your local burner community. Getting involved will provide you with a taste of what to expect at the event and introduce you to various ways you can participate and contribute. You might even find a project or group heading to Burning Man that aligns with your interests.
By actively participating and showing your willingness to contribute positively, you won't necessarily improve your chances in ticket sales, but you'll be more likely to leave a positive impression on your new friends. This can be beneficial if they hear of people who need to sell their tickets due to changing plans.
For Burning Man ticket acquisition strategies, consider the following:
Pre-Registration: Ensure you pre-register with the intent to purchase tickets.
Availability on Sale Day: Plan to be available at a desktop or computer on the day of the sale.
Bank Communication: Inform your bank that a large transaction may go through to avoid any issues with the purchase.
FOMO Sale: The first sale with a higher price tag is the FOMO sale. It's more expensive, but it's a viable option for ensuring you get tickets.
Main Sale: The main sale typically goes very quickly, often selling out in around 45 minutes.
Last-Ditch Options: Consider options like the Secure Ticket Exchange Program (STEP) or the last-chance OMG sale.
Engage Regionally: Participate in local burner events and activities. This helps you make meaningful connections within the community.
Attending Burning Man is not only about the event itself but also about building connections and contributing to the community. By actively engaging with the local community, participating in events, and demonstrating your commitment, you increase your chances of not only attending the event but also making the most of the experience.
Burning Man 2024 Important Dates
All ticket sales and programs related to Burning Man open and close at 12:00 PM (noon) Pacific Time. If you're unsure about the corresponding time in your specific area, you can use online tools or time zone converters to determine the exact local time when these events take place.
Use this handy timezone converter.
| Date | What is Happening |
| --- | --- |
| February 1st week | FOMO Sale registration open |
| February 2nd week | FOMO Sale SALE starts |
| February 4th week | Stewards Sale form open |
| March 2nd Week | Stewards Sale purchase period |
| March 3rd-4th week | Ticket Aid Program Application open |
| April 1st week | Main Sale registration open |
| April 2nd week | Main Sale sale starts |
| April 4th week | STEP Opens |
| Late June | Ticket order delivery begins |
| July 2nd week | Kids Tickets Available |
| July 3rd week | STEP Pauses |
| July 4th week | OMG Sale registration open |
| August 1st week | OMG Sale starts |
| August 1st week | STEP re-opens |
| Sunday, August 25, 2024 | STEP Closes |
What is the Burning Man 2024 theme?
The theme for Burning Man 2024 has not been officially announced. Burning Man typically announces its themes for future years closer to the event dates or sometimes even during the current year's event. To find out the theme for Burning Man 2024, keep on visiting the official Burning Man website or following their official social media channels for updates and announcements.