FPS games or First-Person Shooter games are the genres of games popularly known for providing a worthwhile first-person perspective to game players who get to engage in combat using firearms or other ranged weapons. These games are loved because of their fast-paced action, realistic graphics, and intense multiplayer gameplay.
With technological advancements, FPS games have evolved giving a more visually stunning and engaging experience to players. Players often record FPS games to analyze their gameplay and identify areas for improvement, leading to skill refinement and better performance. Additionally, recording gameplay enables gamers to create and share content, showcase their skills, entertain others, and build a community around their content.
We recommend recording FPS with iTop Screen Recorder, and here is how you can do it!
What is Free iTop Screen Recorder?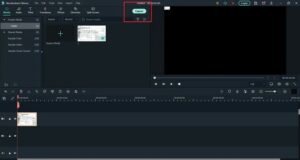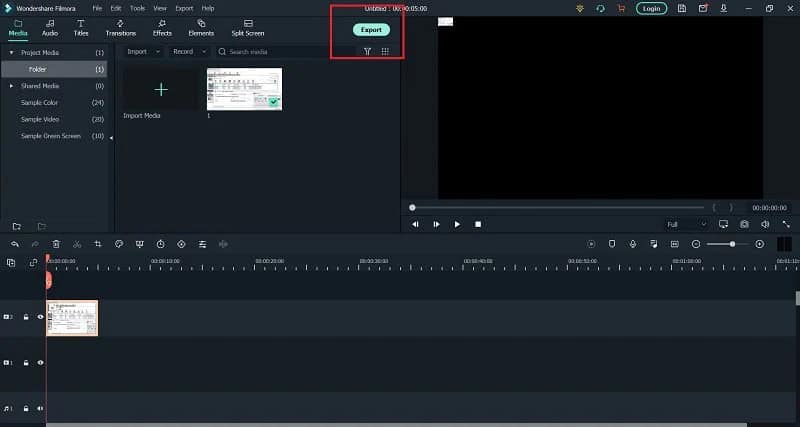 iTop Screen Recorder is a user-friendly screen recording software that comes with a user-friendly interface and allows any amateur user to screen record easily without implying many technicalities. It offers ample options for its users to screen record as per their requirements.
Pros and Cons of Free iTop Screen Recorder
Pros
Records both video and audio
Allows video editing and applying filters
Allows taking screenshots
Pro version allows adding a watermark
Cons
Only available for Windows
Top Features of Free iTop Screen Recorder
Allows screen recording at high resolution without lagging at 1080p and 120 FPS
Allows to record audio separately
Enables adding webcam video for live reaction moments
Users can change video formatting and the software supports more than 12 files software
Supports different formats like MP4, AVI, and WMV.
Users can share the recordings conveniently in any format
How to record high FPS games at a good video quality with Free iTop Screen Recorder?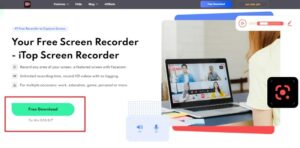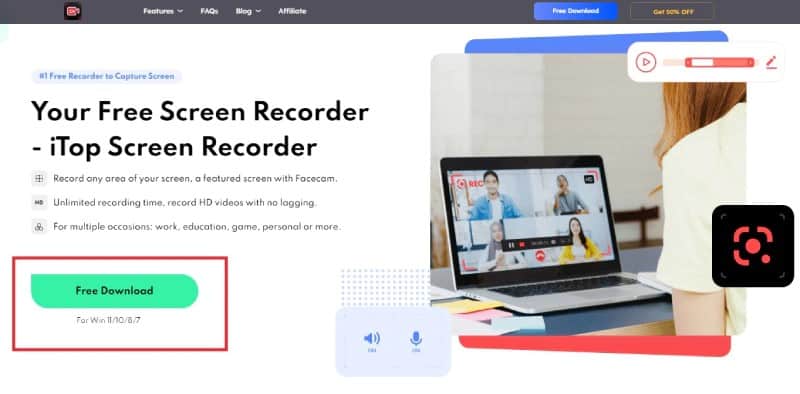 STEP 1: Start off by downloading the iTop Screen Recorder from iTop official website on your Windows PC and launch it successfully.
STEP 2: In order to adjust the graphic quality, click on the 'Quick Setting' option.
STEP 3: Find the REC button and click on it to start the recording. Your recordings would be saved under the 'Video' tab in the 'My Creation' folder.
These videos can be saved under 4K resolution and formatted accordingly. The recorder has an 8% CPU utilization that doesn't cause any harm to the processor's performance. The best part of the iTop screen recorder is that first-time users can also record and edit videos with the help of its system which provides frequent instructions and various tools to make editing easier.
What is the Purpose of Recording FPS Games?
Recording FPS games can serve several purposes:
Gameplay analysis and improvement: Recording gameplay allows players to review their performance and analyze their strengths and weaknesses. By studying their gameplay footage, players can identify areas for improvement, such as aiming, positioning, decision-making, or teamwork. This can help them refine their strategies, learn from their mistakes, and ultimately become better players.
Content creation and sharing: Many gamers enjoy creating content, such as gameplay highlights, tutorials, or entertaining videos, to share with others. Recording FPS games enable players to capture exciting moments, impressive kills, funny incidents, or unique experiences. These recordings can be edited and shared on platforms like YouTube, Twitch, or social media, allowing players to showcase their skills, entertain others, and build a community around their content.
Game reviews and analysis: Recording gameplay footage is valuable for individuals who write game reviews or produce analytical content about FPS games. It allows them to provide visual examples and evidence to support their opinions and analysis. Game developers and designers may also record gameplay to analyze player behavior, identify bugs, or gather data for balancing and improving the game.
Memories and personal archive: Recording gameplay can be a way to capture memorable gaming moments and create a personal archive of gaming experiences. Players may want to rewatch and relive their favorite moments, share them with friends and family, or keep them as a memento of their gaming journey.
eSports and competitive gaming: In the realm of eSports and competitive gaming, recording gameplay is essential for various purposes. It enables players and teams to review their matches, strategize, and prepare for future competitions. It also serves as a tool for broadcasting and streaming live matches, allowing viewers to spectate and follow competitive events.
Overall, recording FPS games provides players with a range of benefits, including self-improvement, content creation, analysis, community engagement, and personal enjoyment.
Conclusion
When using iTop Screen Recorder or any other screen recording software for FPS games, consider key factors. Check system requirements, and configure recording settings like frame rate and resolution. Optimize in-game graphics settings for performance. Select the desired recording area without unnecessary information. Keep an eye on recording duration and resulting file size. Familiarize yourself with recording hotkeys for convenient control. Optimize system performance by closing background applications. Perform test recordings to ensure quality and synchronization.
By following these guidelines, you can enhance your screen recording experience and capture smooth, high-quality gameplay footage in FPS games using iTop Screen Recorder or similar software.