Demon Slayer: Mugen Train was certainly a rough ride. The tear-jerker of an ending was certainly unexpected… I won't reveal the ending though, relax. Regardless, a short hiatus later, news of a Demon Slayer Season 2 (aka Kimetsu no Yaiba) began to loom on the horizon. So, we decided to create a miniature guide of sorts revealing all the possibilities and expectations held of Season 2.
When does Demon Slayer Season 2 release?
Demon Slayer Season 2 follows closely at the heels of Mugen Train. Fuji TV has taken over the reins of managing Season 2 given the immense revenue it had raked in on the movie. Previously, TOKYO MX had aired the show sometime late into the night. But, Fuji TV has made a statement to feature the episodes on the "Saturday Premium" 9 PM timings.
Season 2 is announced officially to release in Japan sometime in 2021. Traditionally, Anime calendars are split into Spring, Fall, and Winter zones with windows of popular shows announced beforehand.
Demon Slayer season 2 name doesn't feature in Anime Spring Calendar 2021. Fall 2021 or Winter 2021 is looking far more likely. Another speculation is the release timelines of Attack on Titan Season 4 Part 2 to debut in winter cannot clash with Demon Slayer season 2 release. A timeline of sometime in mid-September or early October is the best bet.
The naming for Season 2 has undergone a slight alteration as well. The anime was original to be featured under the title Kimetsu no Yaiba: Yūkaku-hen. But, given the complications involved in using the term "prostitution" in the title, lead to the usage of Kimetsu no Yaiba Season 2.
Where to watch Demon Slayer Season 2?
The previous season was aired on pretty much all major platforms. Crunchyroll, Funimation, Hulu, and Netflix are some of the best online anime streaming sites in US that are officially tied for the release.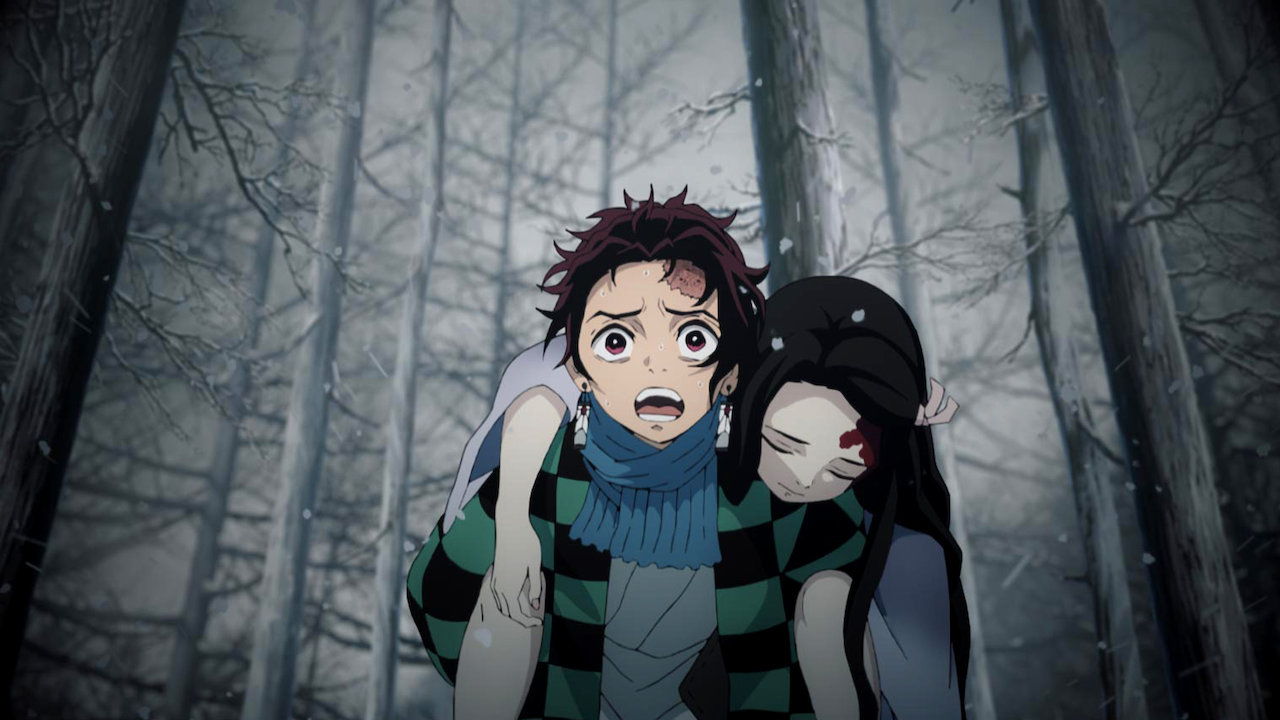 Since, the show has gained much popularity and importance, we could expect the likelihood of a same time release as Japan on all the official streaming sites. Besides, the names mentioned above, we do have a list of unofficial websites where one can watch anime for free without the hassle of too many pop-up ads.
We've curated about 20 different sources to watch anime online for free. Check it out here.
While Funimation and Hulu are a bit off-grid to watch subbed version of Season 2 immediately after Japan's premiere, Crunchyroll and Netflix aren't, especially in India. Demon Slayer Season 1 has already aired on Netflix India. Chances are high that Netflix may snap all the streaming rights to air all the episodes of Season 2.
So, keep an eye out for the Demon Slayer Season 2 release on Netflix.
Kimetsu no Yaiba Season 2 Plot
Season 2 takes off from where Demon Slayer the Movie: Infinity Train left off. So, before you get to Season 2, you might as well watch the film. There are a couple of Spoilers that are crucial to the original storyline so I'll refrain from revealing any.
Season 2 sees the trio enter the infamous Yoshiwara district. The real Yoshiwara district was originally a location portrayed as a breeding ground for vice and pleasure. "Coincidentally" in the anime, it's also the place where demons thrive in huge numbers.
How many episodes are in Kimetsu no Yaiba Season 2?
26 episodes are expected to be part of Season 2. It will follow a similar pattern as Season 1. The franchise has already revealed that it will continue from where the movie left off.
Demon Slayer Season 2 Trailer
Based on the poster released by Funimation on Twitter we might have Tengen Uzui enter the foray as well. Having an upper-level Hashira does seem related to having an Upper-Level Five demon. Who knows? I'd like to keep my fingers crossed though.
Trailer and Cast for Season 2
Since the trailer gave us a sneak peek at the featured characters, here's our list of who's who.
Natuski Hanae (Tanjiro)
Akari Kito (Nezuko)
Hiro Shimono (Zenitsu)
Yoshitsugu Matusoka (Inosuke)
Tengen Uzui (The Sound Hashira)
Shinobu (The Insect Hashira)
Muzan Kibutsuji (Toshihiko Seki), is also expected to make an appearance.
Once again, it's worth noting that the Infinity Train story is canonical to the original plotline. So if you'd like to avoid missing out on any details it's wise to go see watch Demon Slayer: Mugen Train The Movie in India beforehand.
That's pretty much all there is on our end. Are you just as hyped as we are for the Season 2 release? Let us know in the comments down below. For more similar content visit us here.