Nobody is going to dethrone the action/adventure and Battle Royale genre anytime soon. Still, with that being said, mobile card games have established a strong following among gamers.
And you can definitely perceive the allure of mobile card games compared to their more action-packed counterparts. It doesn't take as much critical thinking as puzzle games, but they are not stupidly simple like casual games. Most take no more than 15 minutes to play, so you can just hop on the train, pull up your phone, and be done as soon as you exit the next station.
If that's exactly what you're thinking and looking for (plus more), here are some of the best card games you should check out on both Android and iOS.
Types of Mobile Card Games
Classic
Classic card games are the ones you play with family and friends. The most popular card games are Hearts, Blackjack, Poker, and Canasta. Some mobile classic card games put their own spin into these games, while others stay faithful to the original rules. The card game TriPeaks is an unusual version of the famous card game Solitaire.
Digital Collectible
Digital card games resemble nothing like the classics, but it's one hell of an exciting game for the right audience. The goal is to collect and play a digital set of cards to use against rivals. This requires a little bit of strategy, luck, and quick thinking.
Party
Party card games are card games often played in a social setting to encourage interaction. The goal of such games is to let everyone, regardless of skill level, join and have fun.
7 Best Mobile Card Games You Can Play
1.) Hearthstone
Type: Digital Collectible
Platforms: Android, iOS

If there is a game that practically started the digital card game revolution on mobile, it's Hearthstone. After its debut in 2014, everyone is trying to outdo this game with little success.
Now, the double-edged sword in this game is the fact that there are hundreds, if not, thousands of cards in there. You need to play a combination of cards to cut your opponents' health down to zero, or else you'll get beat.
Because of the sheer number of cards, the combinations you can use are practically endless as well. It's tough to master deck-building, especially if you're a newbie, so be sure to join forums and subreddits for constantly-evolving strategy tips.
2.) Al Factory Limited Card Games
Type: Classic
Platform: Android (primary)
If you want a no-nonsense collection of classic card games that won't burden your phone, then Al Factory's card games are a solid option. There are no special effects here nor a different set of rules; if you want to play the classic favorites, you just click and go.
3.) Exploding Kittens
Type: Party
Platform: iOS and Android
A party card game at its finest, the Exploding Kittens mobile card game can be played by virtually anyone because it's so easy to learn. The game also holds the distinction of the most-backed Kickstarter project ever, so it's no joke.
The whole point of this game is not to draw an Exploding Kitten card, or you're eliminated. Simple enough? Well, the fun is just getting started. To lower your chances of drawing the dreaded card, you should be proactive by increasing the other players' odds of picking it.
You may use other types of cards to direct the damage to your "opponents." The Diffuse card counteracts the effect of the Exploding Kitten card, but you can only play it once. If you don't have a Diffuse card when you draw the Exploding Kitten, the game is over on the spot.
You may find this game silly, but isn't that the whole point of these games?
4.) Cribbage With Grandpas
Type: Classic
Platform: Android, iOS
Cribbage is one of those classic card games that has existed for centuries. That is why it's nothing short of amazing when someone could create something that enhances such a classic and essentially unchanged game.
Let's start with this: You can create your own character, your own Grandpa. If you like customizing your own characters, then you would certainly like this feature. You can even decide how talkative your Grandpa can be! Depending on the personality and words you choose, your Grandpa can dish some serious smack talk or can be as sweet as a lemon pie.
Now, if you're relatively new to Cribbage, don't worry because it's really simple to learn. Mastering it is another story, though, as you definitely need a lot of time and quick thinking to do so.
If you're looking for an online option that you can play without downloading, check out Cribbage-online.net. It has an intuitive interface and is a great way to get quickly introduced to the game.
5.) Uno!
Type: Party
Platform: Android, iOS
The perfect family-friendly card game has now gone mobile! A spin-off from the original card game, the mobile version offers enough quirks to make it fun while keeping the core elements intact.
The mobile game has a variety of play modes — classic, solo, partner up, or multiplayer. Another excellent feature of this mobile party card game is it allows heavy customization from its players. You can basically dictate what goes on in the game and the freedom to switch things up so you won't ever get bored!
6.) Plants vs Zombies: Heroes
Type: Digital Collectible
Platform: Android, iOS
Who would've thought Crazy Dave has another "card" up his sleeve? Pun completely intended, PvZ: Heroes is just a fun way to fuse the old and new. The result is a wacky, superhero-inspired game that could hook you for hours. Of course, you may choose not to, but we can't blame you if you did!
The gameplay pretty much resembles Hearthstones. You get dealt with a deck of cards that you can use and play a card by using a set of points. The goal is to win the battle over the contestant's Hero.
But then again, if you have played PvZ before, you know that's not the end of it. The cards can be combined to give them special abilities, and you must manoeuvre the cards so that it fits to whatever lane it should be put in. Another surprising feature is that you can play as the Zombies, granted you unlock that capability!
7.) Magic: The Gathering Arena
Type: Digital Collectible
Platform: Android, iOS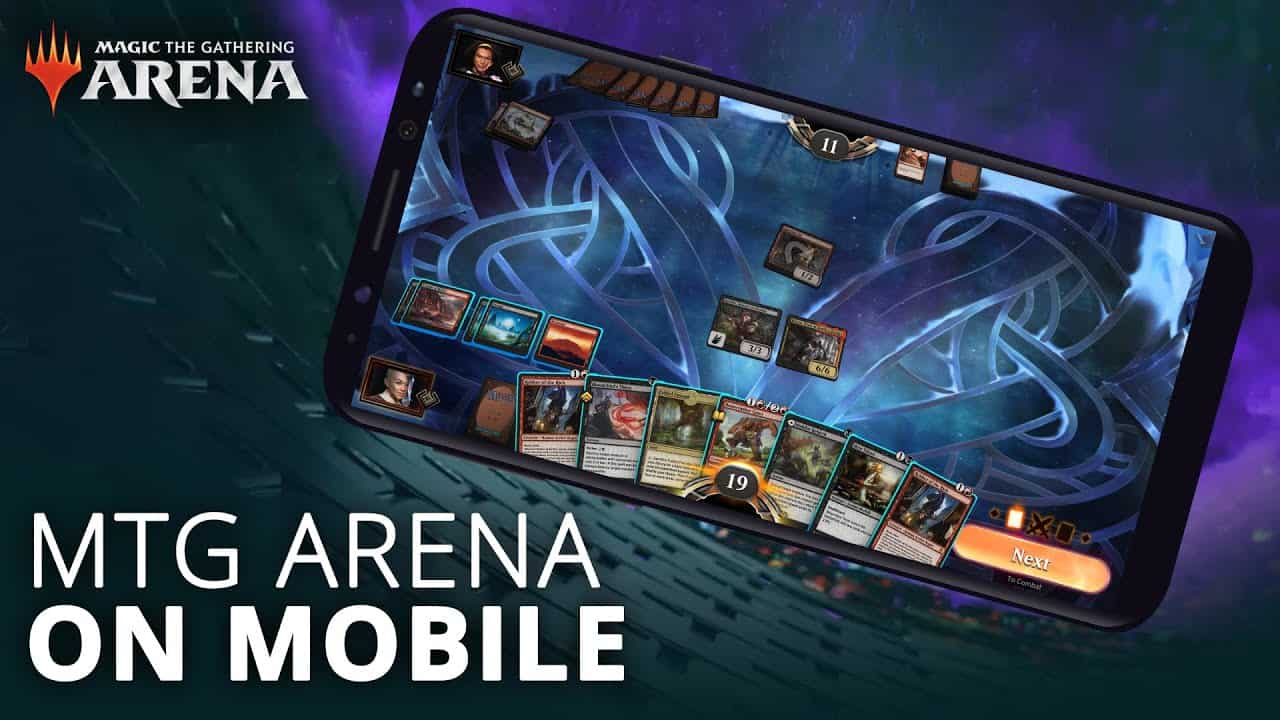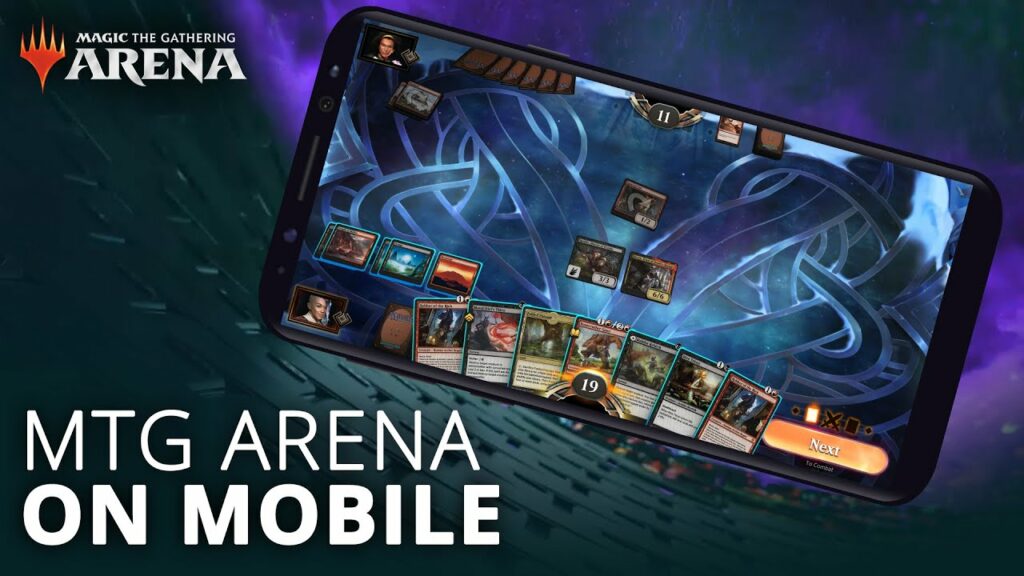 If you're the one that started the beautiful CCG chaos, then one way or another, you need to be on this list. There have been a lot of attempts to transfer the magic of MTG in the digital space, but no one ever came close to perfecting it than "Magic: The Gathering Arena".
First of all, if you are somehow a beginner in the world of MGT, there are a lot of tutorials to help you establish the right footing. If you already know your way around MGT, you have the option of skipping the tutorials altogether. Very convenient!
"Magic: The Gathering Arena" has diverse modes of gameplay. This allows you to learn the game inside-out, although that will take too much time. You certainly won't accomplish anything on your commute to and from work, but it's a great way to pass the time nonetheless.
Overall, the gameplay is more complicated than Hearthstone, but it is not frustrating either. When getting blasted off by a combo you did not know, you get more of a feeling of amazement rather than wanting to beat yourself up. That friend is the definition of fun!
Bottom Line: What is the best mobile card game out there?
The term "best" is highly subjective, and we won't ever get a consensus in a million years. After all, it's different strokes for different folks.
However, if you are really into mobile games and want to explore the mobile card games genre more, the 7 listed above are an excellent place to start. The list has games ranging from classic playing card games, outrageous spinoffs, and complex digital collectible mobile card games that tickle the fancy. Whatever you want to start with is undoubtedly not going to be a waste of time.