Cricket being the second most popular game in the world right after football, there are tons of mobile applications built around the sport. Just search with the keyword "cricket app" on the Play Store or the iOS App Store to know what we mean. However, before you download any of them, the two most important questions to ask beforehand are, why do you need a cricketing app, and which one would be perfect to serve that need? Let's try and answer both questions next.
Schedules and Reminders
No sports fan would ever want to miss a major game, or even a second of it for that matter, which is why a convenient cricket application on your smartphone that keeps you updated with ongoing and future cricket tournament schedules is a must-have. It should also be able to send you reminders via push notification so that you don't end up forgetting about it. Cricbuzz and ESPNCricinfo come highly recommended as the two top apps in this department.
Fast Live Scores and Updates
What about all those times when we were unable to see a game because of work or study schedules? It's a sad day for a cricket fan of course, but there's still hope to stay updated with the latest scores in real time, thanks to a constant stream of live scores, stats, probabilities and other updates from the likes of Cricket Australia Live, Cricbuzz, and Yahoo Cricket App. These are critical apps for fans who bet on cricket as well, since staying updated with every wicket and every run is important for them to decide on their next bet.
Cricket Exchange: Odds, Bets, Tips and More
If you have never bet on a cricket game before now, you are missing out on a seriously thrilling experience. It is legal to bet on cricket in India now, but only as long as you do so via the legal apps. Visit sites like cricketbettingtips.io and then browse their Cricket Betting Apps section to find the best legal options we have in India. The site itself is a great resource for newcomers to get used to everything from the cricket betting odds system to discovering unique tips that are key to placing the winning bets.
Keep in mind that some of the cricket betting or fantasy cricket apps may not be available on the Google Play Store, but you can easily download them from their respective websites. The App Store has more betting apps than the play Store, but just in case it doesn't have the one you need, simply download it from the site itself.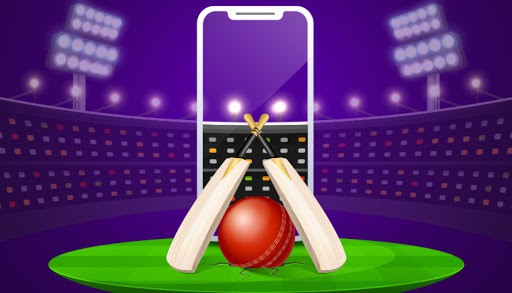 The Fantasy Cricket App
Are you into fantasy sports? If that's a yes, then you cannot possibly progress with that hobby unless you have a dedicated fantasy cricket app on your smartphone. Browsing the website every few minutes can become tedious, but dedicated apps makes the whole process feel much more intuitive and natural. Dream11, Halaplay and Khelchamps are the three top ranking fantasy cricket applications available right now.
Stats: Do You Need a Separate App for Stats?
Anyone who is even mildly interested in creating fantasy teams and placing winning bets on live matches will need to stay aware of the stats. The most important stats in cricket are:
Recent batting/bowling average
Recent injuries
Past records against various teams and specific batsmen/bowlers
Domestic stats: Finding the hidden gem with impressive Ranji records can be crucial
Team stats such as recent win percentage, weaknesses against specific teams, presence/absence of key players, etc.
Crucial as these facts and stats are for placing a good bet or making the ultimate fantasy team, you do not necessarily need a separate application for that. A comprehensive cricket app like ESPNCricinfo or Cricbuzz will have all the latest updates and past records you will need.
If you are a fan of cricket and you have an Android smartphone or an iPhone, having at least a few cricketing apps on it is a no-brainer. That being said, you have just managed to avoid a major learning curve by reading through this. Now you know exactly which kind of apps can help you with what you need, and which ones are the best for your purposes. Trial and error with mobile apps can be damaging for your phone, time, and patience!